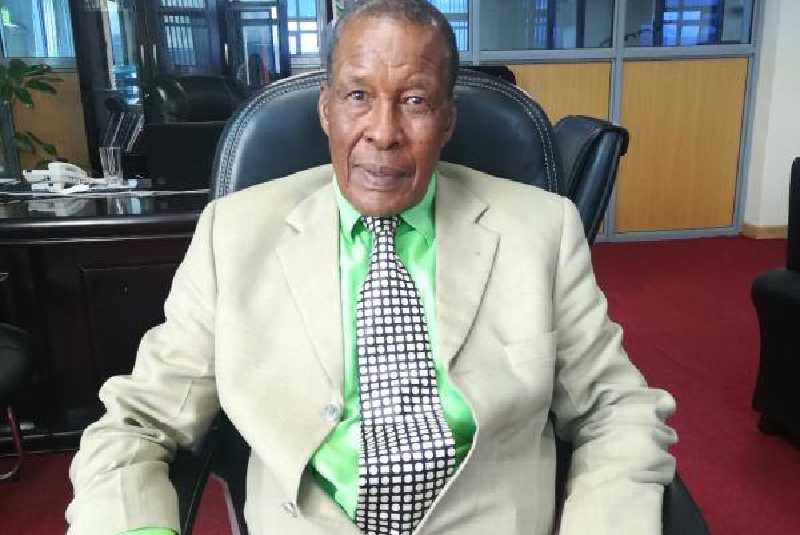 Cancer is the second leading cause of death globally, according to the World Health Organisation.
Early diagnosis of cancer saves lives and cuts treatment costs. That is the gospel that William K Boruett is preaching after he underwent successful treatment of prostate cancer in India.
Mr Boruett, a renowned author, has written a new book titled 'Cancer is not a Death Sentence, and Other True Stories'. In the b ook, he narrates his struggles with the disease.
The celebrated educationist, established businessman and an insurer and stockbroker said he was shocked to the core when he was diagnosed with the disease.
Car servicing
His journey to knowing that he had cancer, he narrates, started as joke when he asked his son Patrick to take his car for servicing.
The son, a pharmacist, jokingly asked his father if, like his car, he had been going for screening for silent killer diseases such as diabetes, cancer and hypertension, which if detected early could be treated.
He took the challenge and even talked his wife into accompanying him for the screening at Aga Khan Hospital, Nairobi.
After the screening, his wife was given a clean bill of health. However, to his shock, Boruett was diagnosed with stage three prostrate cancer.
That was a like a death sentence to him. Since he had always believed that cancer was equal to death, he considered himself gone. That evening, he could not sleep. He spent the whole night planning how to share out his property among his children.
In the days that followed, Boruett, a recipient of the Head of State Commendation for his contribution to the community, sought advice from prostate cancer survivors.
They advised him to travel to Bangalore, India, and see a doctor at HCG Enterprises Centre. That would cost him Sh1.3 million, he was told.
His wife and son Leo accompanied him to India in September 2012. He returned home a month later after treatment. While at home, Boruett continued to go to Aga Khan Hospital for examination.
His Prostate Specific Antigen, which is normally high in men with prostate cancer, reduced from 31 in 2012 to 0.238 in 2017. That was good news. Eventually he was declared healed.
"Observing a balanced diet, exercise and being happy are some of the activities that aided my recovery from cancer," Boruett, who was born 1938 in Ewalel, Baringo County, explains.
Boruett has written several other books, including Give the Devil his Due, Greedy Tumbo, Joy the Unwanted Child, The Hand of God and KCPE Revision Mathematics. Themes highlighted in his creative works include integrity, humility, fidelity, determination, patience, selflessness, compassion, courage, love and forgiveness.
He advises people to eat healthy; plenty of vegetables and fruits and white meat like chicken and fish.
People, he adds, must also drink a lot of water, since the liquid washes out wastes and toxins from the body. Exercises such as cycling, walking or just working in the farms are also important.
Besides, Boruett recommends screening once every year for silent killers such as hypertension, diabetes and cancer.
Finally, he advises people to live joyously, saying laughter lowers blood pressure and boosts immunity.
He warns against eating too much red meat, smoking, taking alcohol, too much salt, sugar and fat.