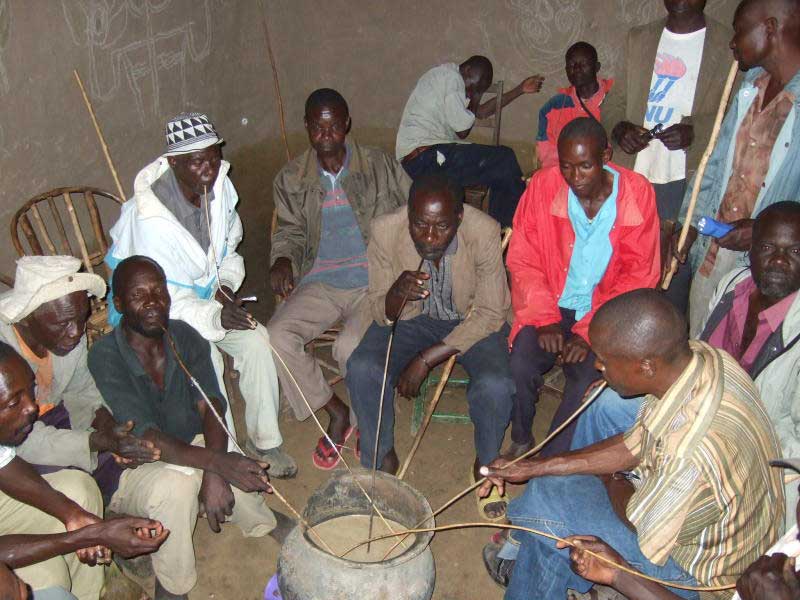 Experts have intensified search for the cause of throat cancer in Western, which was identified as a top killer cancer in Kenya last month.
Initial indications, the experts said show consumption of alcohol especially busaa and chang'aa is to blame for nearly a half of the cases in the region.
While cases of cancer of the food pipe remained the third highest in the country, new data show it has overtaken cervical and breast cancers as the top killer.
Last month the World Health Organisation (WHO) cancer research agency noted that throat cancer kills 4,354 Kenyans every year, overtaking cervix, breast, stomach and prostate cancers.
On Tuesday, an international consortium of cancer experts (the ESCC African Prevention Research studies or ESCCAPE) said it has intensified efforts to establish why Kenya has the highest rate of throat cancer in the world.
In an update of their decade-long work published in the journal Cancer Epidemiology the team involving nine local and international research agencies noted that they have recruited more than 800 participants in an ongoing study.
In 2012, the team said cases of esophageal cancer (EC) in Kenya were nearly four-fold higher than global rates. The disease also affected younger patients than anywhere else in the world.
Official statistics show EC to have high prevalence in Central, around the Lake Victoria region but with possible hot spots in Eldoret and Bomet in the Rift Valley. Data at the Moi Teaching and Referral Hospital in Eldoret and the Tenwek Mission Hospital in Bomet shows EC as the most common cancer recorded.
In August, the researchers published data showing alcohol and especially chang'aa and busaa as a main triggers for EC in western Kenya.
"Alcohol consumption, particularly of busaa and chang'aa, contributes to half of the esophageal cancer burden in Western Kenya," said the study.
People taking more than two drinks of chang'aa a day while also using tobacco are at the greatest risk of developing throat cancer. This phase of the study involved 800 participants half of them with EC and the other as a control group was specifically assessing the role of alcohol in developing throat cancer.
Two-thirds of study participants reside within Uasin Gishu, or its neighbouring counties. The researchers however say alcohol consumption does not answer the whole question since busaa and chang'aa are consumed all over Kenya but not with the kind of throat cancer rates seen in Western Kenya.
Consequently, the team in the study funded by the International Agency for Research on Cancer, an agency of WHO, has expanded its study into the relationship between EC and other lifestyles in the region.
Lifestyle factors the team is investigating are consumption of alcohol, miraa, tobacco, hot beverages, mursik, pesticide exposure, aflatoxin in maize, domestic fuel, genetics and ethnicity
www.rocketscience.co.ke.
Related Topics