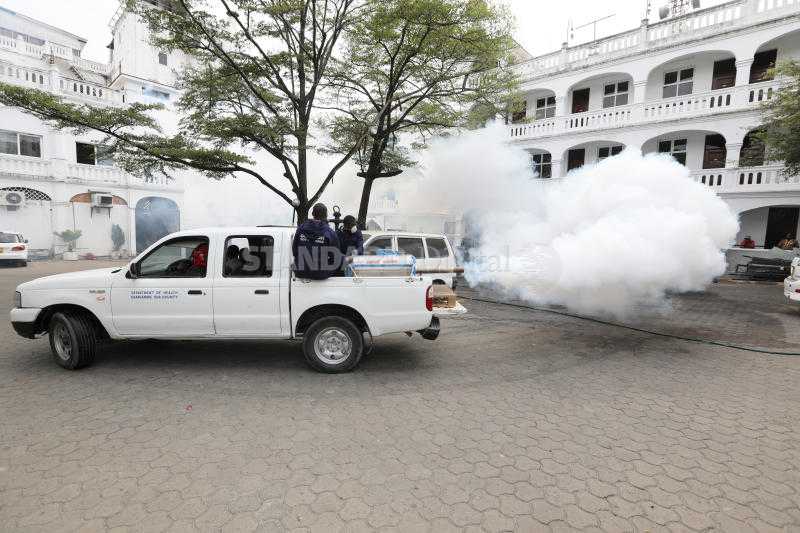 Medical officials and local leaders in Basuba ward of Lamu East constituency say the hunter-gatherer Aweer community has been severely afflicted by the viral chikungunya fever.
While the politicians want urgent intervention, medical authorities report that response has been hampered by insecurity in area inhabited by the community.
There are about 600 ethnic Aweer families, also known as Boni, in Basuba ward, which includes Mararani. Most of them live in forested areas where a military operation against insurgents is in progress.
Some reports indicate about 85 per cent of Mararani, Basuba, Kiangwe and Mangai within Boni Forest, where the community lives in remote habitats, have been affected by the disease.
According to reports, the fever erupted three weeks ago but the matter was only relayed to authorities in recent days by community leaders.
The Aweer, better known as the Boni community, have had no access to medication in that time.
It is not clear whether there have been any fatalities.
Speaking to the media, area Member of the County Assembly Deko Barisa said for more than three weeks, families had been suffering because there were no health facilities around to offer medication.
First incident
Mr Barisa said when the first incident was reported to him, he approached the county health executive, who said they were looking for ways to get medicine to the area.
Acting Health Chief Officer David Mulewa confirmed that the MCA had reported the matter.
"We have received reports that about 85 per cent of the Boni community suffer from chikungunya but as a ministry, we are hampered by insecurity and are now liaising with the military and the county government to gain access to the place," said Dr Mulewa.
He said tests would determine if the reported symptoms pointed to chikungunya. Residents say victims have complained of excruciating joint and eye pain as well as general body weakness. These symptoms are associated with chikungunya, which is transmitted by a mosquito in humid conditions in forested areas.
Mulewa denied claims the Aweer had been abandoned without care.
Main challenge
"We have not declined to give services to the Aweer community. Our main challenge is transport - the only access to Basuba is by road, which is dangerous" he said.
But Barisa refuted the claims of danger, saying there were more than enough security agents as well as alternative routes, including water and air that could be used.
"I refuse that Basuba is a security threat area for health officers. We have National Police Reservists who are in the villages; we have security agents in the area," he said.
Related Topics