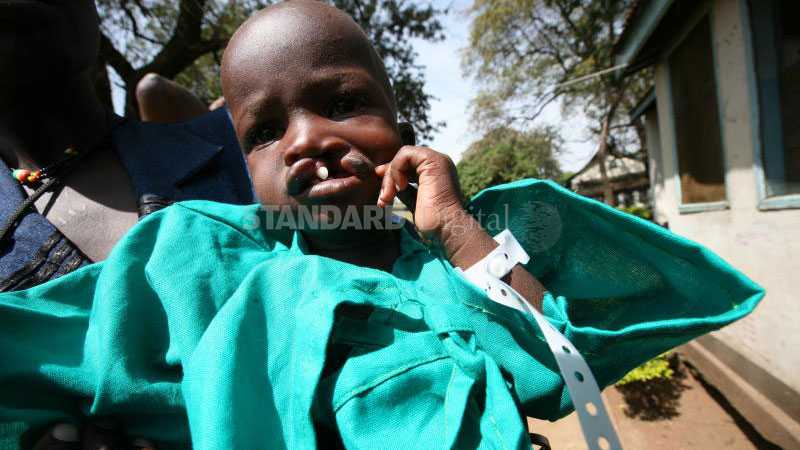 Leading African medical experts will convene in Nairobi to share key learnings related to cleft lip and or palate treatment and comprehensive cleft care.
Kenya is set to host the Pan African Association of Cleft lip and Palate (PAACLIP) 6th Scientific Congress on March 25 to 27.
The two-day congress focussing on cleft repair and treatment, brings together over 130 medical experts from around Africa to discuss key developments in this field.
The theme of the congress will be 'Shaping the future of cleft care in Africa by setting standards and protocols for better outcomes.' It is sponsored by Smile Train.
At the same time, some patients that have been identified with cleft lip and palate conditions are set to benefit from free surgery from top maxillofacial surgeons from various Smile Train partner hospitals in Kenya. This will be showcased during a live surgery workshop to be held at the Nairobi Hospital main theatre with a live video link to the congress hall.
The surgeries sponsored by Smile Train and Nairobi Hospital will take place at the hospital's main theatre with patients receiving free follow up treatment, orthodontic care and speech therapy to help rehabilitate them.
According to PAACLIP Secretary General and head of congress secretariat, Dr.Meshach Ong'uti, most patients with cleft lip and palate cannot afford surgery and treatment for the condition thus the need to support local interventions to finance them.
"Most insurance companies including our NHIF do not cover cleft lip and palate deformities as they are considered congenital yet the surgery and treatment is not affordable to many," He said adding that, the African governments must address this policy gap in order to support those affected.
Smile Train says it is keen on sustainable empowerment programmmes that give local medical partners the opportunity to build capacity. "As training is a core part of our vision, we value and prioritize opportunities to learn from our colleagues," said Dr. Esther Njoroge, Vice President and Regional Director of Smile Train, Africa.
Globally, one in every 700 children is born with a cleft lip or palate. Clefts are the leading birth defect in many developing countries. The cleft incidence rate of individuals of Africa descent is approximately one in 1,200 births.
No one knows exactly what the cause of a cleft lip and palate is, but most experts agree that the causes are due to a number of factors which may include genetic predisposition as well as environmental issues such as drug and alcohol use, smoking, maternal illness, infections, lack of Vitamin B, also known as folic acid.
Related Topics