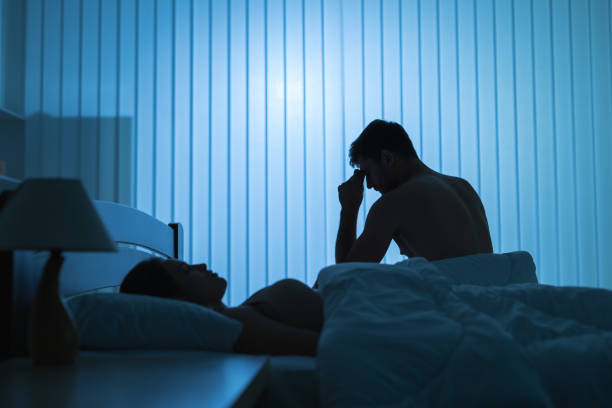 Mary and Sharon are sisters – and both share a story – a story of pain and immeasurable torture inflicted by a person who was supposed to protect them. The two sisters – whose real names have been changed to protect their identities – were sexually molested by their biological father. The incident shocked Bungoma County after it emerged that mzee had been sexually molesting the daughters for three years.
"Our father would threaten and warn us of dire consequences, including facing death, if we ever told anyone," says Mary, recalling how her father would wittily ask their mother and elder sister to go to the market located five kilometres away before turning on her.
"He would drag me into the bedroom and order me to undress and lie on the bed. He would then cane me as if I had committed a sin right after finishing with me," she says.
According to Mary, her father started defiling her in June 2019 but she could not tell anyone because she feared for her life. It was not until 2020 that she decided to share her ordeal with her grandmother – but she warned her against going public as it would taint the family's name.
Family shame
"My grandmother asked me never to mention the issue to anyone else as it would bring shame to our family and my father," she says.
Meanwhile, Mary had no idea that her younger sister Sharon was also a silent victim of their father. She, too, was carrying a load of guilt in her young heart. Then something happened. Sharon, aged 16, became pregnant, a development that infuriated her father (and the father of her child).
"He beat me up, accusing me of sleeping around and shaming him as he was a pastor. He pretended, demanding to know the man responsible and that's when I told him that he was the one responsible," recalls Sharon.
The matter only became public after he took Sharon to a local pharmacy where she procured an abortion. The old man was arrested and sentenced for defiling his daughters. Their grandmother and aunt stripped naked and cursed the two young girls for shaming their father – the pastor.
A counsellor at Rural Education and Economic Enhancement Programme (REEP) centre said their family was against the two girls testifying against their father in court. Also living at the orphanage is Charity*, who will be turning 18 in the next six months.
Raped and abandonded
She told The Nairobian that she has no idea where she will go when she hits 18 after she left her Buyama village in Matayos sub-county a broken girl. The incident happened in June 2019. She was in Form Three. According to Charity, her father pounced on her when she took food to him at around 11pm, tied her mouth with a piece of cloth and forced himself on her, defiling her for three hours.
"I had prepared supper that night before going to my bedroom to study. My father came home late and when I took food to him, he raped me," she said, adding that after a month, she missed her periods. She was pregnant.
Charity told The Nairobian that she escaped to an orphanage in Murang'a County after her father tried to force her to procure an abortion.
"I escaped to an orphanage in Kigumo, Murang'a County, through the help of one of my teachers because the community wanted me dead for bringing shame to our family," said Charity, who comes from an influential family in the area.
She currently stays at an orphanage in Busia County where she returned to after giving birth in 2020.
"I don't know the gender of the child. It was taken away from me after giving birth through C-section," said Charity.
She added: "I am turning 18 soon and the orphanage can't take care of me anymore as I will be an adult yet I was excommunicated from home and if I return, they might kill me," she says.
Breaking the silence of incest
In an interview with The Nairobian, End Sexual Violence Equality Now Programme Officer Jean-Paul Murunga said that most communities in the country are yet to break the silence on sexual violence and incest. He said in most cases, the victims are blamed and threatened with curses instead of condemning the perpetrators.
"In some communities, victims are threatened with curses instead of the perpetrators being punished," said Murunga.
Busia Chief Magistrate Lucy Ambasi says it is often challenging to prosecute such cases due to resistance encountered right from the investigation stage. The magistrate says in most cases, would-be witnesses are moved elsewhere to save the affected families' names.
"It is true fathers are preying on their daughters, but the cases are never reported, as the victims are threatened with curses or excommunication from the community," she said.
Ambasi said in the last five months alone, they have had 70 defilement cases active in court with 40 per cent of the cases being incest.
"In every two cases we receive every day, at least one touches on incest," she says.
Incest was severely punishedIn the traditional Africa, incestuous relationships were severely punished, with those involved being banished from the community. If pregnancy occurred through rape/defilement or in case of incest, enraged relatives would demand the killing of a child born out of such relationships. Researcher Gwada Ogot says that to break the relationship of the product of incest from the parents, the common rule was to banish them from society. The punishment, however, varied from one community to the other.
"No African community tolerated incest. In Bukusu culture, for instance, children born out of incest were taboo babies. They were called "bi luswa." They were declared cursed and would either suffer mental problems or be infertile.
City-based medic Dr Amos Mongony says it is universally accepted after years of research that sex and siring children within the same family increases the risk of children being born with deformities or genetic disorders.
"Incest, if it leads to procreation, might also come with disorders. In Asia where such marriages thrive, more than 30 per cent of deformities and abnormalities are from people who married within the family."
According to lawyer Harold Ayodo, section 201 (1) of the Sexual Offences Act prohibits sexual relationships between a man and his daughter, granddaughter, sister, mother, niece, aunt or grandmother.
"The law also forbids sexual intercourse between a female with her father, son, grandfather, uncle, brother, nephew and grandson, half-brother, half-sister, half adoptive brother and half adoptive sister. However, the law does not list cousins among relatives who are forbidden from having sexual intercourse among themselves. The reason behind the omission to forbid sexual relationships between cousins is that some cultures in Kenya do not consider it criminal."
For a man who has sexual intercourse with his daughter, the punishment is life imprisonment. It does not matter whether the underage female consented to the intercourse or not.The same principle applies to females who have sex with their underage son, brother, nephew and grandson, argues Ayodo.
Related Topics