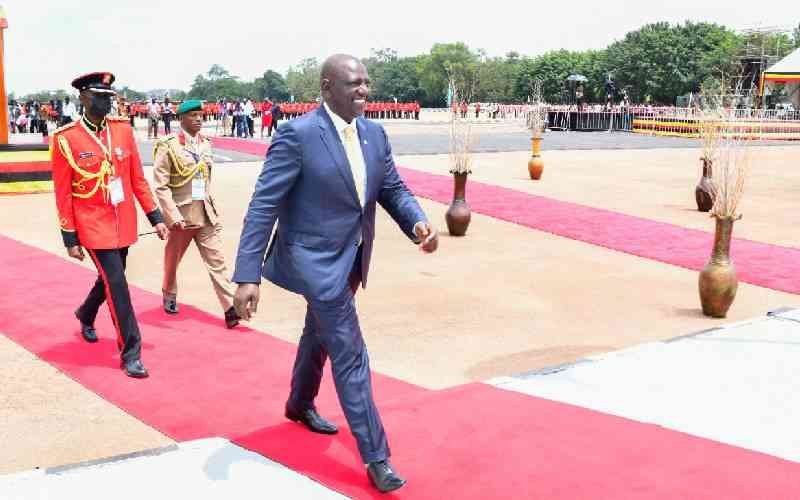 The global community leadership meet from November 8 to 18 in Egypt for United Nation's climate change summit commonly known as COP27. The global conference comes in the backdrop of widespread devastating climate change crisis triggering soaring food and energy prices locally and internationally.
These interlinked crises underscore the urgent need for countries both in developing economies and developed world to come up with viable solutions and raise enough funding during COP27 to tackle these catastrophic consequences, which fall disproportionately on developing countries.
Indeed, more than 3.5 million of Kenyans especially among pastoralist communities, are increasingly confronting devastating perennial droughts due to effects of climate change according to the National Drought Managing Authority (NDMA) report recently released. The report further pinpoints that the depressed rains will worsen food insecurity until next year.
While addressing global leaders during the 77th session of the United Nations General Assembly (UNGA), President William Ruto remarks reminded the world that during the Stockholm+50 climate change meeting, there was a consensus reached among states that climate change impacts should be addressed urgently. Unfortunately, given this agreement, little progress has been made in respect of the needful climate action, President Ruto said.
To achieve sustainable national climate action goals, President Ruto said his administration will take meaningful action and plant over 3 billion trees while upscaling the Ministry of Environment's budget to Sh5 billion as a national government rapid shift to mitigate climate change.
From devastating floods in Pakistan, Spain, to deadly heatwaves in the US and food crisis in Kenya, President Ruto should endeavour to strategically focus on climate finance gaps during COP27 summit that was pledged by the developed world during COP26 summit to help vulnerable communities' climate adaptation programmes.
The COP27 summit presents a timely opportunity for Kenya to strategically address climate change inclusion where developing countries who emits 5 per cent carbon emissions be put at the centre of global climate action and bear the biggest financial burden.
For President Ruto to achieve Kenya's climate goals and resilient economic sovereignty in the face of global economic crisis, the Kenya Kwanza government should strengthen climate adaptation and pursue a grand strategy on food security resilience.
The government should focus on approaches that help local communities respond to impacts of climate change and at the same time protect indigenous peoples, marginalised and pastoralist communities who are currently paying the ultimate price.
The government should prioritise mainstreaming national government climate change agenda to provide solutions especially where scientific approaches have not achieved meaningful solutions, while integrating indigenous knowledge.
The writer is a community youth leader
Related Topics