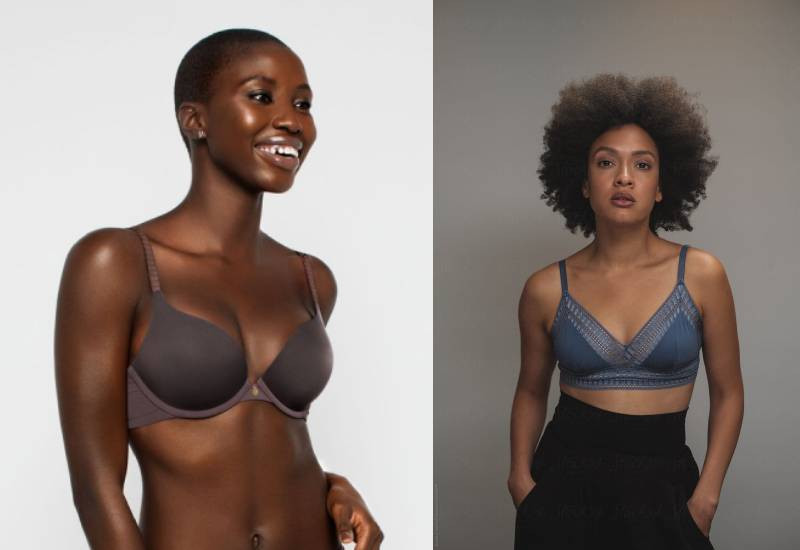 A wrong-fitting bra will chaff, dig, pinch and ruin your day. Period. And unless you enjoy occasional disruptions throughout the day, the right size will flatter and offer all the support you need.
Depending on the outfit you will be wearing, weight fluctuations, pregnancy and time of the month, your breasts will change in size. You must make the necessary adjustments when necessary.
Here are the chances you are wearing the wrong bra:
You have back and shoulder pains You keep adjusting and moving the bra It leaves imprints on your body There is spillage when you raise your arms. This could be an under boob or side boob It is totally uncomfortable You're wearing the bra on the last hook and it is still tight The bands slide with the slightest movement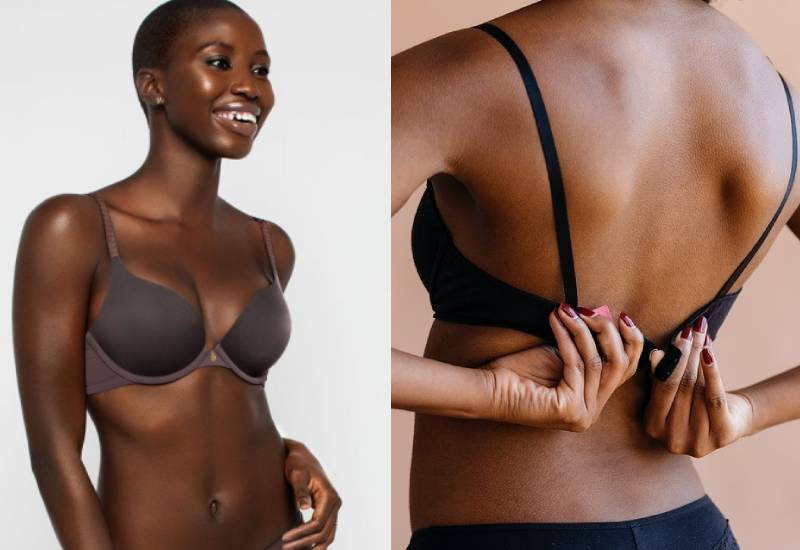 The measurements:
Although there is a shortcut to get your size using bra calculators, you need a tape measure to do it at home if you can't get it professionally measured.
Step 1
On your bare body, wrap the tape measure where your bra would sit on top of the rib cage. Take the measurements in inches and jot it down.
Step 2
To the number you got, for example 32 inches, add four. If it was an odd number say 33, add five.
Step 3
To measure your cup size, wrap the tape measure around your fullest part of your breasts. Round off the number to the nearest whole number and write that down.
Step 4
Subtract the two figures. For example, if your bust size is 38 inches and the band size is 35 inches, the difference is three inches making you a 34C.
To go up a cup size, you go down a cup size and vice versa.
If you find your current bra is digging on your sides and you're a size 36C, you may want to try 38C. And if your 38C bra size is big and gaping open at the cups then you need to try out a 36B.
Related Topics