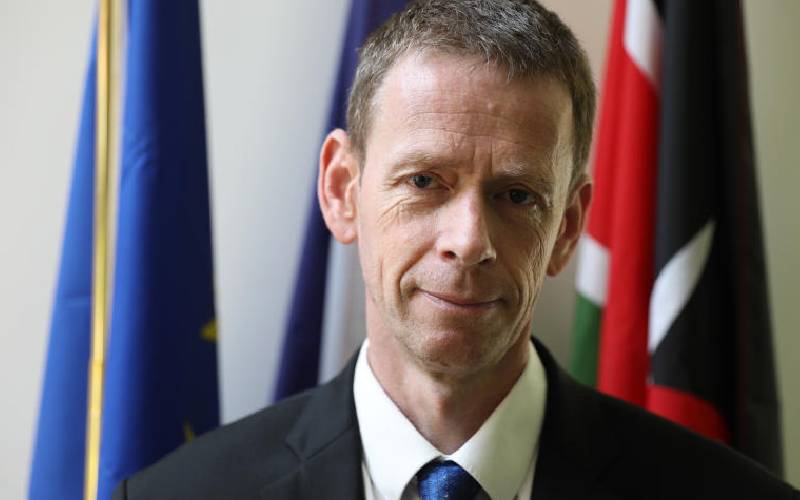 Two grant agreements were signed to launch HepWek, a liver cancer project in Western last May.
The agreements were signed by Dr Jemimah Onsare, CEO of the National Research Fund, HE Aline Kuster-Ménager, Ambassador of France in Kenya and Dr Dominique Dumet, regional representative for the French Research Institute for sustainable Development (IRD).
Hepatocellular Carcinoma (HCC) is the most common primary cancer of the liver and is ranked third worldwide in mortality.
In 2020, there were 905,667 new cases, and 830,180 deaths.
The risk factors associated with HCC include chronic hepatitis B and hepatitis C, excessive alcohol consumption, exposure to dietary toxins and metabolic liver disease, particularly non-alcoholic fatty liver disease. These risk factors are considered preventable.
Surveillance and early detection increase the chance of potentially curative treatment. However, surveillance is substantially underutilised, even in countries with sufficient medical resources.
In Kenya, HCC is the 11th most common cancer and the 9th cause of cancer death. More than 60 percent of HCC in Kenya is associated with hepatitis B infection, presenting earlier in life and with advanced disease. Kenya is in a medium high hepatitis B endemic zone and although universal vaccination was introduced in 2003, there is a large population of people who remain unvaccinated.
Another important player for liver disease in sub-Saharian Africa is infection with the Human Immunodeficiency Virus (HIV) known to precipitate the onset of liver complications and to increase mortality from liver causes accordingly. Finally, an environmental risk factor, AFB1, a mutagenic mycotoxin produced by various Aspergillus species, is known to play a major role in liver tumorigenesis in sub-Saharian Africa.
The HepWek projects plans to address these issues in the coming two years. It was awarded a Sh63 million grant to support innovative projects in developing or emerging economies that aim at meeting Sustainable Development Goals.
HepWek plans to address the problem of late presentation for care of people with cancer in general, and HCC in particular, lack of diagnostic tools and lack of expertise and equipment for appropriate surgery in the Baringo, Uasin Gishu and Elgeyo Marakwet counties.
The need is for an increased awareness in both healthcare workers and the public. The other need is for having novel ways of identifying risk factors, and making early diagnosis of cancer. Western Kenya, particularly the North Rift region has been found to have a high prevalence of hepatitis B. It is also an area with extensive cereal production, with the potential to having high mycotoxin grain contamination, in a country where maize is a staple food.
HepWek will have three components including empowering health care professionals through training, technology transfer in liver surgery by Peruvian surgeons and improving epidemiological surveillance and diagnostic capacities for chronic liver diseases at the Moi Teaching and Referral Hospital.
Mathieu Guérin, is Attaché for Science and Higher Education, Embassy of France in Nairobi
Related Topics