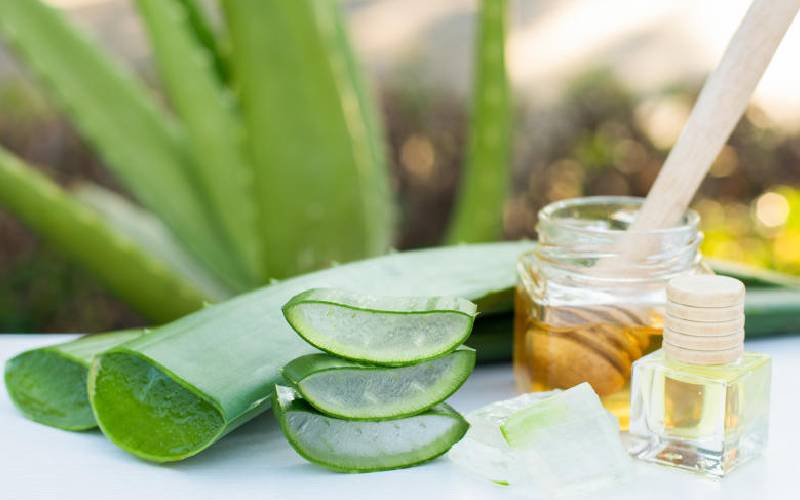 Aloe vera grows naturally in Mituri village, East Uyoma, Siaya County where people use its extracts of what they called Ogaka to trap quails.
Aloe vera extracts were also mixed with red pepper for treating myriad poultry diseases, but this plant has more medicinal uses only comparable to Neem tree (mwarubaini).
Indeed, drinking Aloe vera boost one's body fluids and helps the body to push out toxins and clears the body of impurities besides accelerating healing of wounds.
"Aloe vera is best known for treating skin injuries but also has several other uses that could potentially benefit health", says Dr Daniel Nyamai, a forestry scientist researcher and former assistant director, Kenya Forestry Research Institute (KEFRI).
Aloe vera has antioxidant and antibacterial properties, which reduce dental plaque, helps treat canker sores, lower blood sugar levels and also reduces constipation. It improves skin, treats wrinkles and acne.
Dr Nyamai, now a senior lecturer at Rongo University, adds that the water filled tissues in aloe vera is the gel used as anti-viral and antiseptic properties that treat skin problems when rubbed on the skin rather than when consumed.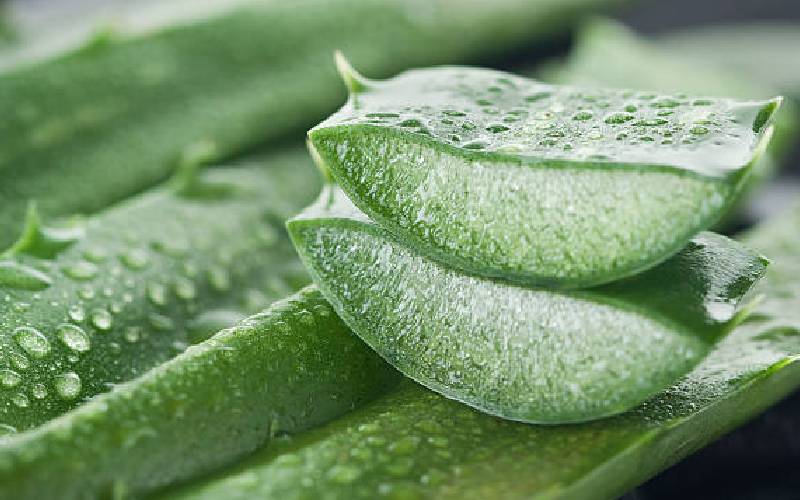 Dr Melanie Miyanji, a dermatologist, adds that Aloe vera also treats both fire and sunburns making it one of the most effective skin protectors for first and second degree of burns faster than conventional medication.
It helps prevent redness, itching, tooth decay and gum infections and pure Aloe vera juice reduces dental plaque by killing plaque producing bacterial and yeast in the mouth.
Aloe vera treatment can accelerate the healing of mouth ulcers as "applying Aloe vera patch effectively reduces the degree of severity of the ulcers," says Dr Miyanji adding that is even "more effective than conventional ulcer treatment corticosteroids."
Aloe vera plant also helps in treating constipation and other digestive conditions like irritable bowel disease.
It also slows down ageing as "oral Aloe vera gel increases production of collagen and improves skin elasticity" says Dr Miyanji.
Though it lowers blood sugar levels besides enhancing insulin sensitivity, Dr Nyamai clarifies that doctors do not recommend its use for treating diabetes.
The side effects of Aloe vera includes causing stomach cramps and diarrhea due to its laxative effects.
Related Topics