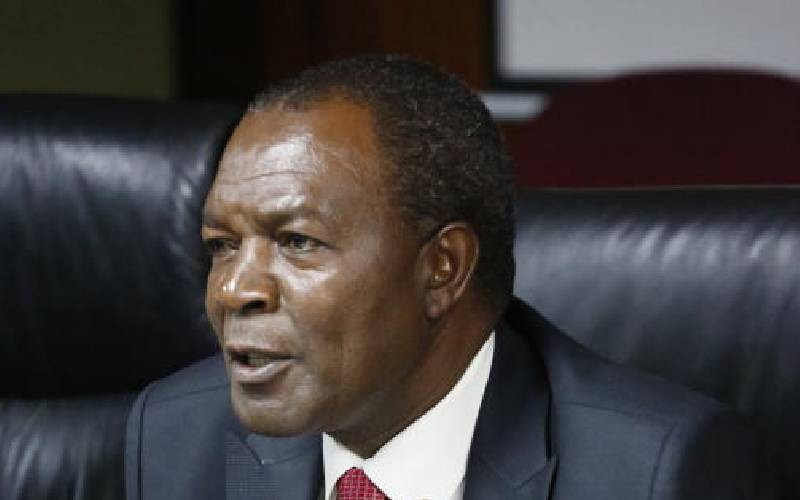 President William Ruto's administration is seeking to entrench its bottom-up model in its first budget in which it plans to spend Sh3.59 trillion.
The budget, which will cover the period from July 2023 to June 2024, is higher than the Sh3.38 trillion for the current financial year but lower than the Sh3.69 trillion that the National Treasury had said would be the overall spending when it published the Budget Policy Statement (BPS).
In new budget documents, Treasury has set out five key areas that will steer the Bottom Up Economic Transformation Agenda.
They are agricultural transformation and inclusive growth, transforming micro, small and medium enterprises, housing and settlement, healthcare and digital superhighway and creative industry.
The strategy agenda appears similar to the previous Jubilee administration's Big Four Agenda and has also taken up such areas as agriculture, healthcare and housing as among its anchor pillars.
The Big Four Agenda was taken up as the third medium-term plan of the Vision 2030, which ended in December last year.
The government is currently working on the fourth medium-term plan that is likely to be heavily influenced by President Ruto's bottom-up model.
"The outlook will be reinforced by the implementation of the strategic priorities under the Bottom Up Economic Transformation Agenda (Beta) that is geared towards economic turnaround and inclusive growth," said Treasury in budget documents presented to Parliament on Thursday.
"Special focus will be placed on the interventions that: reduce the cost of living, increase employment, achieve a more equitable distribution of income, enhance social security, expand taxbase and increase foreign exchange earnings."
"The Beta aims to increase investments in at least five sectors envisaged to have the largest impact and linkages to the economy as well as on household welfare."
Of the Sh3.59 trillion, Sh2.48 trillion will be for recurrent expenditure while Sh689.1 billion will form the development budget.
The budget will be financed through tax collections by the Kenya Revenue Authority (KRA) that are expected to rise to Sh2.57 trillion. KRA is expected to collect Sh2.19 trillion in the current financial year. It will also be funded by revenues from government departments and ministries (appropriation in aid) of Sh322.5 billion.
This is even as the government grapples with servicing public debt as well as a budget deficit that will see Treasury going back to the debt market to borrow Sh663.5 billion, of which Sh532 billion will be borrowed locally while the balance of Sh131.5 billion will be sourced externally.
Over the 2023-24 financial year, debt repayment will be at Sh1.25 trillion up from Sh930.4 billion over the current financial year.
"Government will maximise use of official external sources for loans on concessional terms while non-concessional or commercial external borrowing will be limited to projects with high financial economic returns in line with the Bottom Up Economic Transformation Agenda," said Treasury.
"These sources will be diversified with the government maintaining its presence in the international and domestic capital markets including exploring green and climate change financing options."
"In addition, the government will implement reforms in the domestic debt market aimed at deepening and improving efficiency to reduce costs and yields on domestic debt and make credit affordable to all sectors."
Related Topics