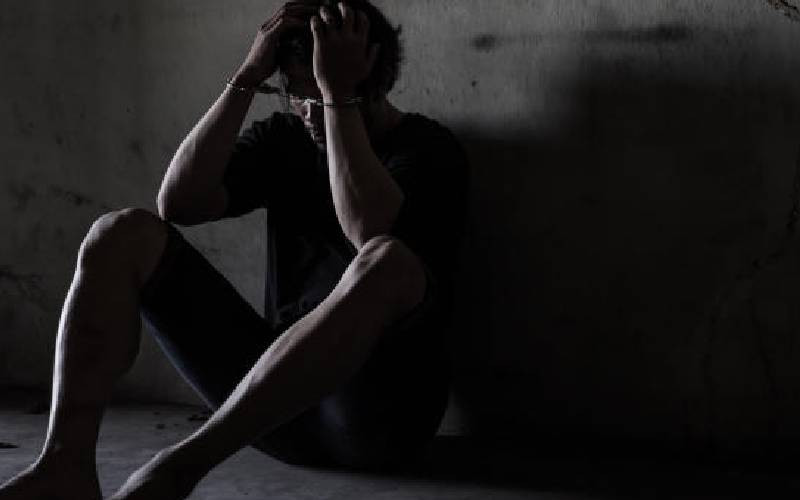 Three years after a task force recommended declaration of mental health as an emergency crisis, the burden of mental illnesses continues to persist, with no solution in sight.
The Presidential Task Force on Mental Health in Kenya chaired by Dr Frank Njenga recommended declaration of mental illness as a national public health emergency owing to the high burden of mental illness.
The team also recommended that Parliament expedite decriminalising suicide attempts to reduce stigma and discrimination and to encourage help-seeking among people that are feeling suicidal.
However, horrifying reports of suicides and killings linked to mental illnesses continue to hit headlines, even as the report gathers dust three years after it was submitted to former President Uhuru Kenyatta in 2020.
The recent incident where a 26-year-old woman who killed her two-year-old son, fatally injured her eight-year-old daughter and attempted to commit suicide points to a time bomb that has been ignored.
The mother, currently in police custody in Eldoret, blamed her actions to a mental problem caused by domestic wrangles.
"I didn't intend to kill my children, I have lived with them and I always wished them to have a good life. I did it out of depression because every time I expressed myself, they thought I am a bad person; no one listened to me," she said.
It is estimated that one in every 10 Kenyans suffers from one form of mental disorder, with depression and anxiety disorders being the most common followed by substance use disorders.
Kathleen Muthoni, a clinical psychologist at Chiromo Hospital Group, says misinformation and stigmatisation are key causes of exploding mental problems among communities.
"Mostly we assume that a mother will carry pregnancy to term and have a successful birth but rarely are mothers prepared on what to expect. You don't just sleep and wake up sick or just kill your children. There must have been signs before the incident but no one noticed," says Muthoni.
About a month ago, the county was treated to horror after a video went viral of a woman stabbing her two-year-old daughter to death in Kitengela.
The mother of one, who is currently in police custody, was captured singing lullabies to the baby as she repeatedly stabbed her then later ate her organs.
"We need to be watchful of prolonged moods after childbirth because if postpartum depression is not treated, it could cause postpartum psychosis where an individual breaks from the reality and does shocking things," says Muthoni.
"The pressure builds up with time until they are suicidal or homicidal. Probably they showed signs or threatened to kill their children but nobody picked it up. Sometimes the sudden blast takes a small trigger," she adds.
The Njenga-led task force report stated that: "Kenyans are hurting and are crying for answers and solutions. Many Kenyans told stories of exclusion from society because they, or a relative, suffered from mental illness."
The task force, which was formed as a result of a surge in depression and mental sickness blamed for murder and suicide cases, revealed that many people are dying by suicide or through gender-based violence.
"Mental ill health is tearing families apart as spouses turn against each other, and terrified offspring witness the violence, which they will in turn visit on their spouses and children in the next generation," noted Njenga.
According to Njenga, the extent and consequence of stigma and discrimination found in all sectors of Kenyan society appeared to be systematic and deeply entrenched.
At places of work, Muthoni said setting up a crèche for nursing mothers would decrease absenteeism and boost productivity at work.
"If companies can hire a company nanny, there will be a trickle-down effect of having a productive employee and there will be strong marriages," she said.
"If employers could invest on mental wellbeing of their employees, there would less absenteeism, low staff turnover, absconding of duties particularly among nursing mothers," she added.
According to World Health Organization (WHO), every shilling invested in mental health, the return on investment is five shillings.
A report by on Mental Health in the workplace titled 'Global Impact Study' by IPSOS conducted in 2019 shows that 82 per cent of employees diagnosed with a treatable mental health condition do not reveal their struggles with mental health illness to their managers fear of discrimination.
Further the report indicates that 40 per cent of employees give a false reason for mental health related time off. According Muthoni, misinformation on mental health wellness is a breeding ground for fear which can only be addressed by psycho-education.
Related Topics