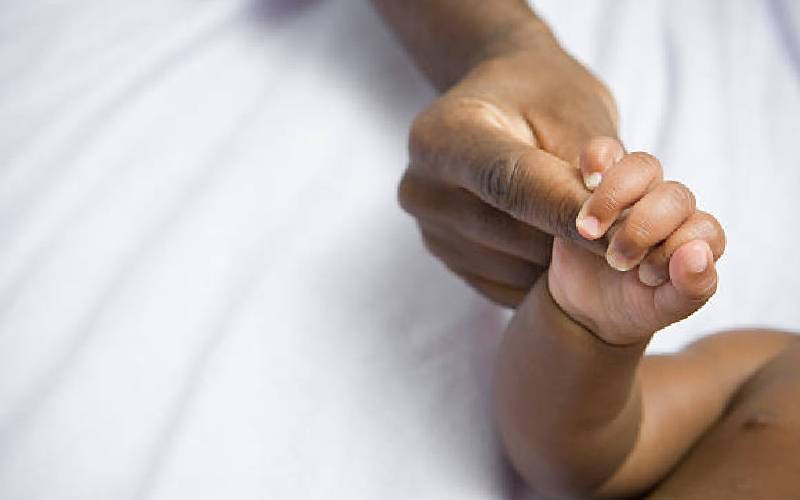 Deaths in children under the age of five have sharply reduced over the past five years despite diarrhoea, respiratory infections and fever presenting a constant health risk.
Data from the 2022 Kenya Demographic and Health Survey (KDHS) shows that under-five deaths have declined from 52 per 1,000 live births, to 41.
Cases of children dying between birth and their first birthday has also reduced from 39 deaths per 1,000 lives recorded in 2014, to 32.
However, the number of children dying within 28 days of birth (neonatal mortality) in 2022 remained the same as in 2014, at 21 deaths per 1,000 births.
Neonatal deaths account for 66 per cent of infant deaths and 51 per cent of under-five deaths.
The reduced childhood deaths have been steady in the past 10 years, according to health data.
Ministry of Health data revealed that Kericho, Kisumu and West Pokot counties have the highest neonatal deaths, caused by premature births and sepsis.
Every year in Kenya, it is estimated that 134,500 babies are born pre-term, that is, before 37 weeks, and close to 14,000 die due to complications.
The survey showed there is no major difference in the under-five mortality among urban and rural dwellers. But more deaths are reported for males at 45 per 1,000 live births compared to 38 for females.
Some of the measures adopted by the Health ministry to improve survival rates of preterm babies include Kangaroo mother care, and breastfeeding exclusively for six months.
Prompt medical care is also recommended to reduce deaths caused by fever, dehydration from diarrhoea, and acute respiratory infections.
Globally, according to the World Health Organization, 15 million babies are born preterm every year, with 2.5 million dying in the first month of life.
Related Topics