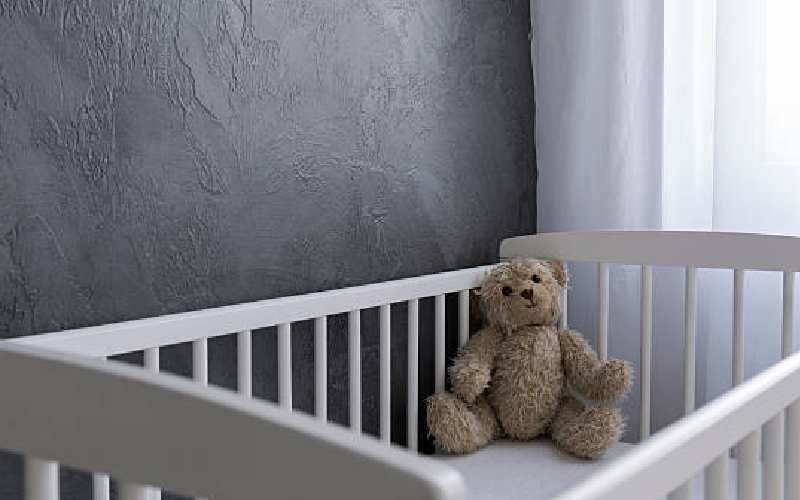 "I had to marry a woman for my husband, to save my marriage," says 34-year-old Atieno, from Uyoma Siaya County.
When Atieno got married in 2008, she was 20 years old. Her husband who is two years older than her started dating her when she was still in high school. He is a fisherman.
"We would go on dates and sometimes he would buy me, essentials like sanitary pads, books and slippers. He was nice to me, "she says blushing.
After clearing her high school education, due to financial challenges she ended up marrying her boyfriend. She would start selling Omena by the lake.
"I wanted to get pregnant immediately so I got off the planning method I was using. I thought within six months I would be pregnant, but that was not the case. A year went by and still nothing, I started getting worried because my in-laws were also asking questions," she says
After two years the pressure was too much for Atieno. Her in-laws were questioning if she was a real woman and urged her husband to marry another woman.
"I cried during that period, my husband was supportive but I knew he would eventually fall for the pressure. They told him to find a woman who had an active womb. Sometimes I would have a small disagreement with someone and they would tell me that is why God "locked" my womb," she says
People advised her to visit a witch doctor since she was bewitched.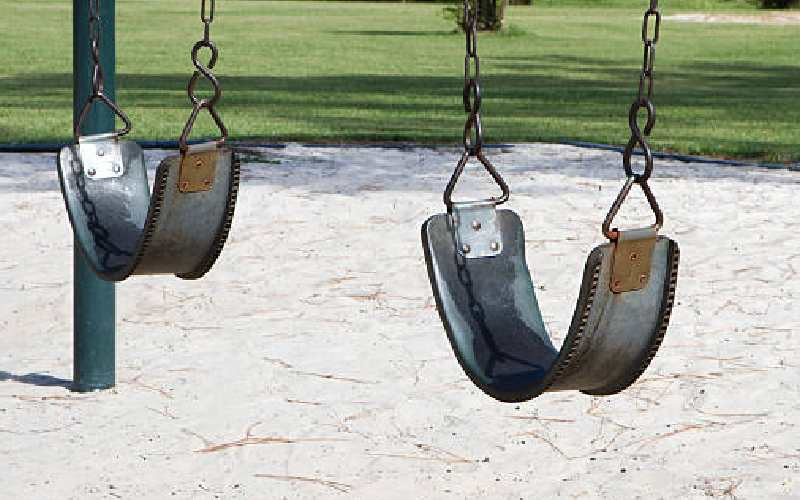 "I visited the witch doctor but still I did not conceive. What saddens me the most is that women in our family are not infertile. My mother had seven children, and my paternal and maternal grandmothers had 13 and nine children respectively. I was disappointed," she says
In parts of Luo land, when a woman cannot conceive, she can find a woman for her husband.
A village elder, in Rarieda, Uyoma-Siaya County, who chose to be referred to as Jatelo (leader) for this interview said that the custom is normal, and it is a form of surrogacy.
"When a woman is barren, she can decide to pick another woman for her husband. The second wife will come and bear children, depending on the agreement the second woman will just be used as a surrogate, so the children will belong to the first wife. But in the majority of cases, the woman just comes, bares the children and life continues as they co-exist," he said
Atieno brought a distant cousin who conceived within two months of marriage. So far she has four children two of each gender while expecting another one.
When couples are not able to conceive fingers are usually pointed toward the woman.
According to Junior F. Mukudi, a health systems specialist, Infertility may be a disease of the male or female system defined by the failure to attain pregnancy after 12 months or more of normal unprotected sexual intercourse.
Mukudi says that one out of three infertile women have a problem with the female reproductive system.
one out of three infertile men have a problem with the male reproductive system. one out of three couples have a problem that affects both of them or an undetermined issue.
"An estimated 1 in 10 women between the ages of 15 and 44 have trouble conceiving. Women who have pregnancy problems may lose the baby, before the 20th week of pregnancy (miscarriage). After the 20th week of pregnancy (stillbirth)," he says
Mukudi says that there are two types of infertility. In primary infertility, the woman was never been pregnant and can't conceive after one year of not using birth control.
Secondary infertility occurs when a woman can't get pregnant again after having at least one successful pregnancy.
What are the risk factors for infertility in all genders?
Age is a contributing factor some women over 35 years and men 40 years struggle with conceiving.
Other factors include, diabetes, eating disorders, including anorexia nervosa and bulimia, excessive alcohol use, Smoking, Stress, Substance abuse, and weight problems.
"Others include exposure to environmental toxins, such as lead and pesticides, over-exercising, radiotherapy or other cancer treatments and sexually transmitted diseases (STDs)," says Mukudi
Can infertility be treated?
Mukudi says for women treatment includes fertility drugs that change hormone levels to stimulate ovulation.
"Als a surgery can open blocked fallopian tubes and remove uterine fibroids and polyps. Surgical treatment of endometriosis doubles a woman's chances of pregnancy," he says
For men, the solutions may include, medications that can raise testosterone or other hormone levels. There are also drugs for erectile dysfunction.
"Some men need surgery to open blockages in the tubes that store and carry sperm. Varicocele surgery can make sperm healthier and can improve the odds of conception," he says
There is also intrauterine insemination (IUI) where the doctor uses a long, thin tube to place sperm directly into the uterus.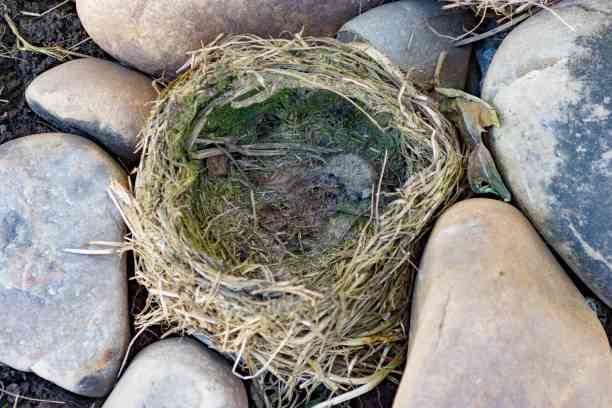 Dr Wanyoike Gichuhi, a consultant obstetrician/gynaecologist and fertility specialist, says when couples complain of infertility tests are usually done, to determine if the challenge is with the woman or the man or both partners.
"Fertility tests for a woman involve hormonal tests such as antimüllerian hormone, follicle-stimulating hormone, luteinising hormone and oestrogen, and pelvic ultrasound and x-ray," Dr Wanyoike explains.
Semen analysis
For men, semen analysis is done to examine its quality among other factors. If indeed there is a problem, assisted reproduction is recommended.
"During IVF, the ovaries are stimulated with fertility medicines to produce multiple ova (eggs). The mature eggs are retrieved from the ovaries in an operating theatre and fertilised with the sperms in the laboratory. The embryos are cultured in an incubator where they develop, before being transferred back to the womb," he says
Dr. Gichuhi says that the success of IVF depends on many factors, but the age of the woman is the most important factor if she is using her eggs.
Kenya is lagging behind the legislative framework governing the practice of fertility.
"Developed countries like the UK have elaborate and comprehensive regulatory authorities. In the UK, where I trained, there is the Human Fertilisation and Embryology Authority which is responsible for ensuring that the fertility clinic and research Centre comply with the law and ethics," Dr Gichuhi explains.
The cost of IVF in Kenya will vary from one centre to another. However, the cost will range from Sh 400,000 to Sh600,000 per cycle irrespective of whether success is achieved or not.
In one year there are about 3000 IVF cycles performed in Kenya which is very low compared to the population. About 50 per cent of all IVF patients have frozen embryos.
Kenya's Assisted Reproductive Technology (ART) Bill introduced in the National Assembly by Suba North Constituency Member of Parliament, Millie Odhiambo, is still a long way from becoming law to regulate the practice.
The MP, who has been ridiculed for years due to her childlessness posted on her social media platform that she accepted the will of God and moved on.
"Those of you who always like attacking me for not having kids kindly have...Am a Mother of the Motherless and am proud of that,"
During an interview with one of the TV stations in Kenya, Millie said that in Parliament several other people have gotten their children through assisted reproductive technology but because of the stigma around this, they cannot talk about it publicly.
Odhiambo explains that a support group of women with fertility challenges approached her to introduce the Bill in Parliament to protect affected couples from exploitation and stigma.
Counselling psychologist Jacque Gathu says that we come from a culture that is not sensitive in terms of fertility issues.
"We expect that the moment people come together they make a baby. We are made to believe that automatically is supposed to be fertile and you are not then you are not enough,"
Jacque says that the infertility conversation is not discussed openly because it is considered taboo.
For people who feel inadequate because of infertility, Jacque says "there's nothing wrong with you. It's not like you have done something wrong or you are not complete. You are whole."
For couples considering surrogacy or adoption, Jacque advises that they should seek psycho-social before the baby comes.
"Some of these journeys are not to be walked alone. You might get support from family or friends. The most convenient is to get support from a counsellor who is fully trained to be able to listen to your story in a non-judgmental environment," she says
Related Topics