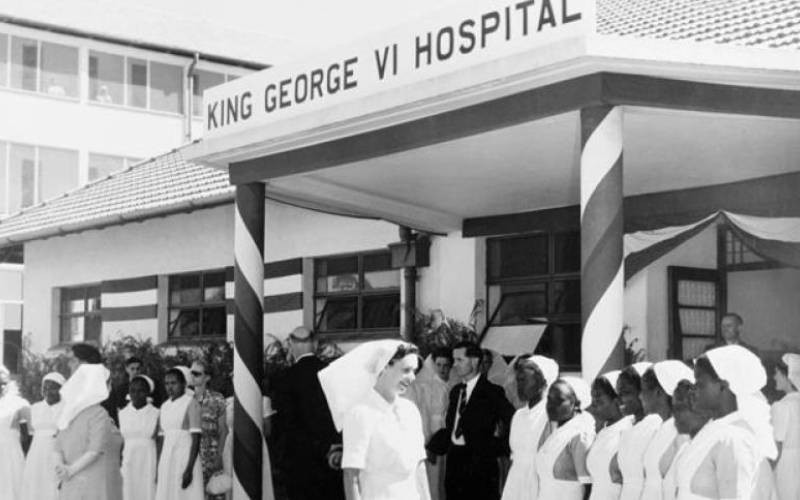 The influence of Queen Elizabeth II, Britain's longest-serving monarch, can still be felt in former colonies like Kenya in many areas including healthcare, colonial atrocities aside.
The Kenyatta National Hospital (KNH) in Nairobi, for instance, was initially the Native Civil Hospital when it opened in 1901. Half a century later, it was renamed King George VI, after Queen Elizabeth's father who died when the 25-year-old was in Kenya on a royal tour in February 1952. She later returned and a plaque at the administration block commemorates her royal visit in 1959.
KNH was later renamed Kenyatta National Hospital after Kenya's independence in 1963 when it became a national referral and teaching hospital.
The growth of KNH was greatly driven by both World Wars in 1911 and 1939. From an initial 40 beds, war casualties saw capacity shoot to 300 beds by World War II.
In 1957, the Infectious Disease wing added another 234 beds while the British Military Hospital in Kabete became the Orthopedic Unit. After the construction of the present KNH, the Orthopaedic Unit was moved to KNH and the Kabete Unit handed back to the military. A Dental Wing came later.
But it was Prof Kirkaldy Willis from Kingston Kent, England, who established the 120 orthopaedic beds wards. He treated TB of the spine and polio deformities before leaving after Kenya's independence.
But healthcare was largely delivered along racial lines.
In The British Medical Administration of East Africa, 1900-1950, Ann Beck notes that "the colonial medical services were geared towards the Europeans and were only concerned with the indigenous Kenyans when the epidemic struck."
Second in line after mzungus were Asians, whom the British brought to construct the Uganda Railway from Mombasa at the tail end of the 1800s. See, there were no experienced plumbers, carpenters and ironsmiths at the time.
Third, came Africans who had 'native hospitals' and dispensaries with traditional dressers for ulcers and wounds and rural medical dispensers "who had undergone a three-year course," notes Beck adding they dealt with out-patient cases, made referrals of serious cases, kept records, did lab work and "dispensed stock mixtures."
By the time George VI became KNH, it had six theatres which grew to 24, 16 of them specialised in the Accidents and Emergency department. Today, it has 50 wards, 22 outpatient clinics, and 1, 800 – beds, 209 in the private wing.
Related Topics