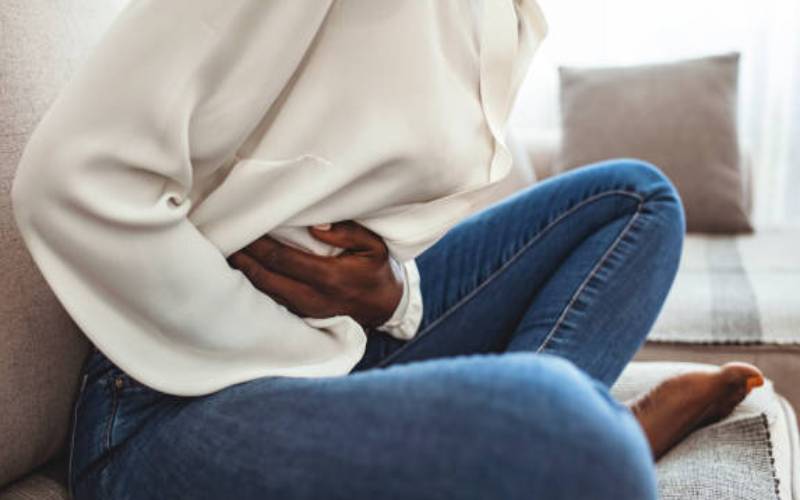 Several Twitter users on Thursday, November 25, took to the micro-blogging site to narrate their experiences with bacteria Helicobacter pylori (H. Pylori).
The users observed that H. Pylori seems to be a common infection that most city dwellers risk contracting at one point or another.
"When you visit any city hospital to seek treatment for a stomach upset, chances are high that the doctors will test you for H. Pylori, and the results will return positive," said one of the Twitter users.
This observation is supported by research, which shows that the prevalence of H. Pylori in Kenya is about 65 per cent in all age groups.
Kenyans living in urban centres are at a higher risk of contracting H. Pylori infection, with the prevalence in the towns standing at 62 per cent compared to 56 per cent in rural settings.
People who have contracted H. Pylori know it's a terrible bacterium.
What is H. Pylori?
Medical publication Web MD states that Helicobacter pylori (H. pylori) is a type of bacteria. The 'H' is the short form for Helicobacter. "Helico" means spiral, meaning the bacteria is spiral-shaped.
"Germs can enter your body and live in your digestive tract. After many years, they can cause sores, called ulcers, in the lining of your stomach or the upper part of your small intestine. For some people, an infection can lead to stomach cancer," the publication says.
Causes of H. Pylori
Research conducted by microbiologists in Kenya in 2019 show that poor sanitation could cause someone to contract H. Pylori.
According to the research, the infections are prevalent in areas where there is poor sewerage system. Urban centres in Kenya are the most affected with Nairobi and Meru counties leading the pack at 87,770 and 84,280 cases in 2020 respectively.
"People usually catch it from another person (through saliva) or if they eat food or drink water that has been contaminated with faeces," Kimang'a Nyerere, a Microbiology lecturer at the Jomo Kenyatta University of Agriculture and Technology (JKUAT), wrote.
Healthline.com also attributes causes of the infection to contaminated water and food, and through direct contact with saliva.
Symptoms
American academic medical centre Mayo Clinic says most people may not immediately show signs and symptoms of the infection. This is because "some people may be born with more resistance to the harmful effects of H. pylori".
The common symptoms, however, include nausea, abdominal pain, bloating, loss of appetite, excessive burping, dark stools (due to presence of blood in stool), heartburn, headache, weight loss and general body weakness.
Treatment
H. Pylori treatment lasts two weeks.
If you've been diagnosed with H. pylori, avoid taking nonsteroidal anti-inflammatory drugs. These drugs can increase your risk of developing an ulcer.
H. pylori-caused ulcers are treated with a combination of antibiotics and an acid-reducing proton pump inhibitor, says my.clevelandclinic.org.
Antibiotics: usually two antibiotics are prescribed. Among the common choices are amoxicillin, clarithromycin (Biaxin), metronidazole (Flagyl) and tetracycline.
Proton pump inhibitor: commonly used proton pump inhibitors include lansoprazole (Prevacid), omeprazole (Prilosec), pantoprazole (Protonix), rabeprazole (Aciphex) or esomeprazole (Nexium).
Bismuth subsalicylate: sometimes this drug (for instance, Pepto-Bismol) is added to the antibiotics plus proton pump inhibitor combinations mentioned above. This drug protects the stomach lining.
How do you reduce chances of contracting H. Pylori? Drink clean water and use clean water during food preparation. This is especially important if you live in areas known to have a contaminated water supply.
It's also advised that you wash your hands thoroughly (20 seconds) with soap and water before eating and after using the bathroom.
So far, there is no vaccine to prevent H. pylori infection. However, there are promising results from a late-stage clinical trial. In this trial, children given the vaccine were protected against H. pylori infection for up to three years.
What are the risks that H. Pylori pose to a patient?
H. pylori has been identified as a Group I carcinogen by the International Agency for Research on Cancer as approximately 89 per cent of all gastric cancers can be attributed to H. pylori infection, says Scientific Research (www.scirp.org).
Gastric cancer is one of the leading causes of cancer mortality worldwide and the ninth-highest cause of cancer in Kenya: a major cause of morbidity and mortality.
The incidence of gastric cancer is highly variable by region and culture, however, is more frequently diagnosed in developed nations.
The frequency of gastric cancer in the study was 1.4 per cent, which is considerably lower than as reported in a study conducted in 2018 where the prevalence was 3.67 per cent.
Despite Kenya posting a 65 per cent H. Pylori prevalence rate, there are other countries in Africa that have higher prevalence percentages.
Egypt has a prevalence rate of 91.7 per cent, Gambia (97 per cent), Ghana (75.4 per cent).
The figures in Africa are almost twice as high as the average rates in developed countries of 34.7 per cent.
Related Topics