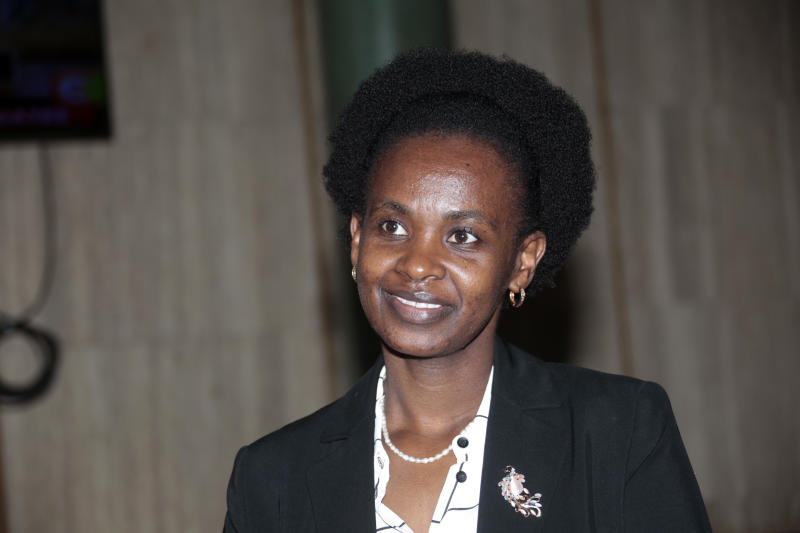 Persons suffering from mental illness will access quality health care, treatment and rehabilitation, if the Mental Health Amendment Bill, 2020 that was tabled in the National Assembly is adopted into law.
The Bill drafted by Nominated Senator Sylvia Kasanga (pictured) provides procedures for admission, treatment and general management of persons with mental illness. It was introduced to Parliament for the First Reading yesterday by Health Committee chair Sabina Chege.
The proposed law is also expected to promote recovery, enhance rehabilitation, safeguard rights and ensure integration of persons with mental illness into the community, besides reducing the impact of mental illness, including effects of stigma.
While funding of mental health remains a problem, resulting in under-equipping and shortage of human resources, the Bill proposes that "the National Government shall provide the necessary resources for the provision of mental health care and treatment at national referral health facilities."
"Devolved units will also allocate funds for personnel and resources to provide mental healthcare within county health facilities from level two to level five hospitals, besides having dedicated clinics to offer outpatient services and community based care and treatment for persons with mental illness," reads the Bill, which also proposes establishment of a county mental health council for proper management of mental health.
Senator Kasanga told The Standard that she came up with the Bill due to "neglect of mental health which sees vulnerable citizens suffering from severe mental illnesses, yet they are not receiving treatment with the dignity that every citizen is entitled in the Constitution."
Access to mental healthcare, she said, should be integrated under the Universal Health Coverage (UHC) programme via a community-based approach that will result in sensitisation on mental health to dispel myths from facts. "I want to see a nation where there is no stigma towards mental health, where citizens prioritise their mental health," she added.
Wiper party leader Kalonzo Musioka urged legislators to support the Bill, which, if enacted, "will strengthen the legal framework of mental health in line with the Constitution." Kalonzo further called on the Justice and Legal Affairs Committee to initiate the process of decriminalising suicide.
The Mental Health Act of 1993, which is currently in force, has often been faulted for not being aligned to the 2010 Constitution. Section 73 of the Health Act, 2017, provides for the establishment of legislation to protect the rights of any individual suffering from any mental disorder or condition.
The Kenya Mental Health Policy 2015-2030 provide for a framework on interventions for security mental health systems reforms. But implementation has been slow due to lack of an up-to-date legislation to enforce it.
A 2011 report by the Kenya National Commission on Human Rights titled 'Silenced Minds: The Systematic Neglect of the Mental Health Systems in Kenya' notes the lack of a roadmap on mental health and recommends that the Ministry of Health develops a clear roadmap by reviewing the Mental Health Act.
Related Topics