Home
/
Mental Health
CS roots for adoption of policy to tame growing cases of mental illness in counties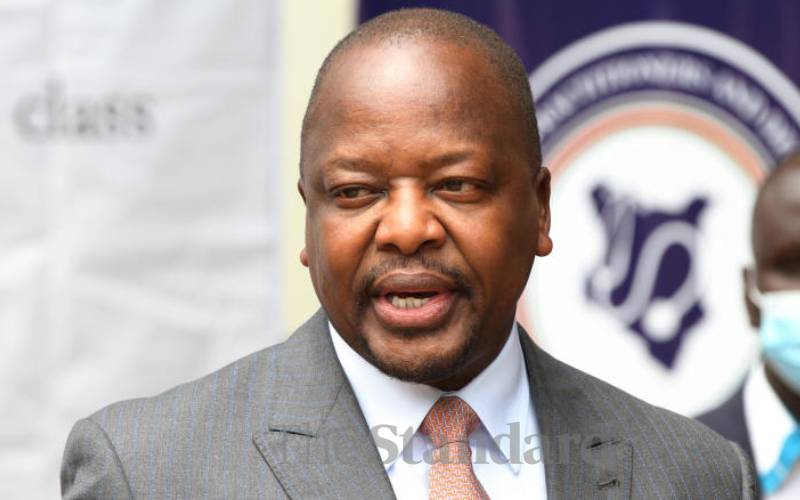 Counties have been urged to adopt the Kenya Mental Health Action Plan 2021-2025 to handle growing cases of mental illnesses in the country. Health Cabinet Secretary Mutahi Kagwe said the plans provide a framework for the implementation of mental health policy and task-force reports.
"I urge county governments to adopt and be guided by the mental health action plan as they plan and implement their programmes," Kagwe said during the commemoration of World Mental Health Day yesterday.
President Uhuru Kenyatta appointed a task force in 2019 to look into the country's mental health crisis.
Dr Frank Njenga, the task force's lead team recommended that mental health be declared a national emergency, in addition to an improvement of the mental health infrastructure and increased budgetary allocation.
Mr Kagwe said plans are underway to have mental healthcare addressed under the Universal Health Coverage (UHC). "Our conviction is that mental health has to be framed around equity, particularly concerning human rights," he said.
Under this year's theme, 'Mental Health in an Unequal World', the CS attributed inequalities in the access to mental healthcare to the Covid-19 pandemic.
"The Covid-19 pandemic has highlighted the effects of inequality on health outcomes, and no nation, however rich, had been fully prepared for this. Some groups, including health and other frontline workers, students, people living alone, and those with preexisting mental health conditions have been particularly affected," he said.
He noted that the mental health situation in Kenya is worrying. An epidemiology study at Maseno in 2012, which documented the prevalence rate of common mental disorders at 10.8 per cent.
Of the 10.8 per cent, 6.1 per cent was due to depression and anxiety. "42.3 per cent of persons attending general medical facilities in Kenya have symptoms of depression, with only four per cent of them diagnosed by healthcare workers," the CS said in a statement.
Meanwhile, counties commemorated the day by sensitising the public on mental health and the need to seek healthcare services.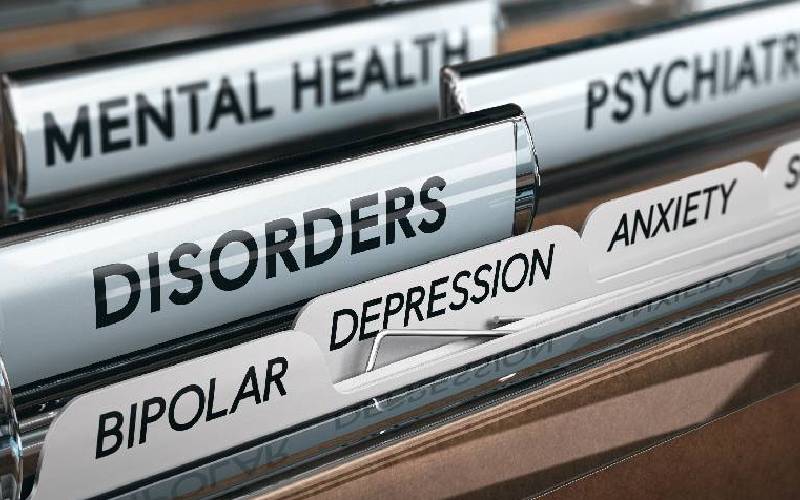 In Eldoret, Dr Edith Kamaru Kwobah, a consultant psychiatrist at Moi Teaching and Referral Hospital and a lecturer at Moi University as well as Kabarak University, led the commemoration. Dr Kwobah regretted that much weight is given to diabetes and cancer compared to mental health.
Data by the World Health Organisation (WHO) reveals that at least one out of four Kenyans are suffering from mental illness.
"It is worrying that people are seeking mental healthcare while already in a critical state because they are not aware of their mental well-being. There is a need to listen to self, learn much about our emotions, and if not well, seek help," said Kwobah.
"When someone on the streets cries, we tend to run and shame them. It is each and everyone's responsibility to be our brother's keeper. Can we raise an alarm when someone changes their eating and sleeping habits," she posed.
She urged the State to implement the report by the Taskforce on Mental Health, allocate more resources for recruiting adequate human resources and revamp mental health infrastructure.
The country requires Sh12 billion on mental healthcare yearly, which translates to Sh250 per person annually. Instead, the State is spending Sh25 per person.
"We thank President Uhuru Kenyatta for establishing the Taskforce on Mental Health, but we are hoping the report will be implemented as fast as possible," she said.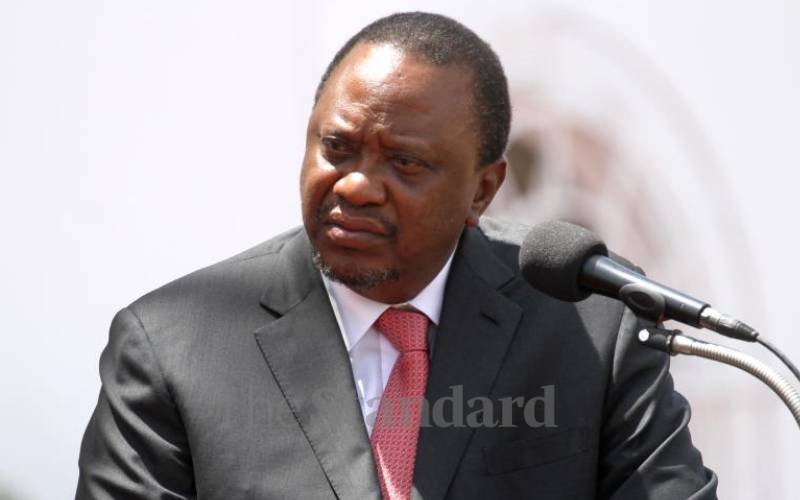 Teresia Muthoni, the founder of Aviva Consultants and co-founder of Growth Catalyst, has been training university students on mental healthcare.
"It is worrying that people resort to killing themselves because they do not understand how to handle issues that affect them. This is why we need learners to be trained on anxiety and depression management to avert deaths," she said.
Elsewhere, joint university students held a walk on the streets of Nairobi to highlight the impact of depression.
Led by Jennifer Mukami, chair of the University Presidents Council, the students said depression is the leading cause of suicide among university students.
Also, cases of substance and alcohol abuse contribute to mental health problems among learners.
"Students need to speak up about challenges they face. Unemployment and stress that has come with the pandemic tend to affect students more," Mukami said.
Nakuru Governor Lee Kinyanjui reiterated the need to have the root cause of mental related problems addressed.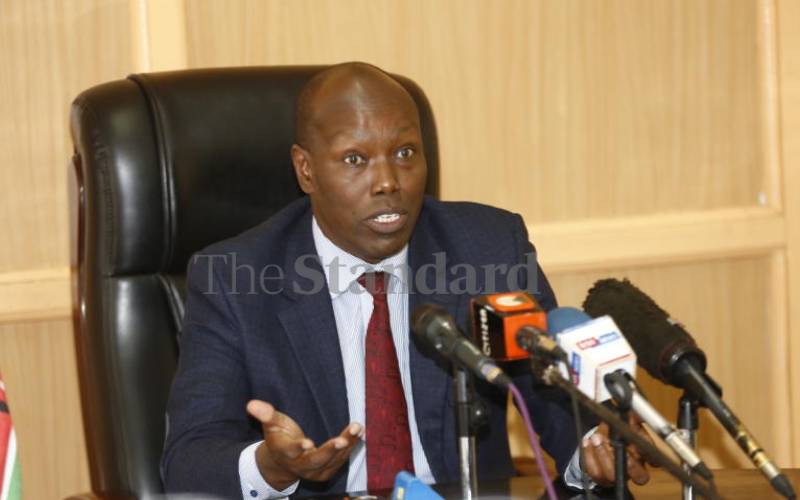 Molo Sub-county is among the areas in Nakuru County that have recorded a high number of suicide cases, according to police reports.
"The number of suicide cases in Molo is four times higher as compared to other constituencies. University and sociology department should look into cases of suicide," said Kinyanjui.
Kisumu County, in partnership with the Red Cross, has trained 30 psychological first aiders.
Red Cross Society of Kenya later trained 60 more health workers to handle mental cases. Kisumu Governor Anyang' Nyong'o said the county is also training community health workers to handle mental health cases.
"Our long-term focus is to integrate mental health in community strategy and involve community health workers in community-based psychiatry services," Prof Nyong'o said.
He said an electroencephalogram machine at Jaramogi Oginga Odinga Teaching & Referral Hospital would enhance the diagnosis and treatment of patients with mental illness.
Related Topics