Anyang' Nyong'o wins accolades for newlook city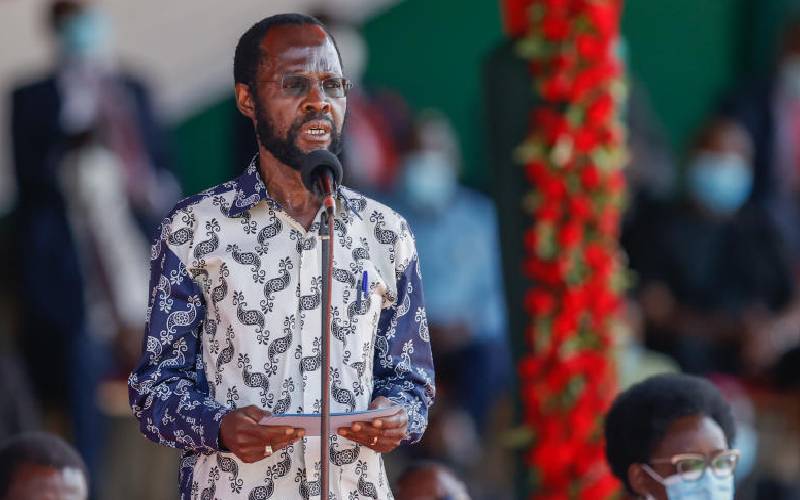 The Kisumu County government completed key infrastructural projects in time before the Madaraka Day celebrations and successfully hosted the fete.
During the fete, Governor Anyang' Nyong'o said the projects had created a promising investment climate.
Prof Nyong'o attributed the developments to the 'handshake' between President Uhuru Kenyatta and ODM leader Raila Odinga, which he said laid the foundation for a more resilient country.
The governor lauded devolution. "Mr President, I would also like to take this opportunity to plead with you to continue supporting devolution because it works and it is good for Kenya's agenda for political inclusion and a shared national prosperity up to the grassroots," said Nyong'o.
Even before the county hosted the celebrations, the governor had started a city beautification project that also focused on improving drainage.
More than eight kilometres of non-motorised transport system had been completed, streetlights erected and structures built on sewer lines demolished.
And with the county set to host the Africities conference in April next year, preparations are already underway to give Kisumu an even better infrastructure.
Lakefront project
During his tour, President Uhuru laid the ground for the construction of the Kisumu Convention Centre where the 9th Edition of Africities summit will be held.
Nyong'o said his administration would allocate more resources to development projects. "We are currently building a Comprehensive Cancer Care Centre at the JOOTRH, complete with a complimentary sickle cell anemia treatment and research centre, the first of its kind in Kenya," he said.
A plan to develop the lakefront is also underway after county assembly approved a Bill that gives the green light. The idea was one of Nyong'o's pillars in his bid for the county's top seat in 2017. It also entails the relocation of the infamous Kachok dumpsite.
Both President Uhuru and Raila lauded Nyong'o's efforts to transform Kisumu.
Before the event, some rivals hoping to unseat him had been criticising demolitions his administration has been undertaking to improve the city.
But Raila rallied residents to support Nyong'o and likened the development agenda to a boil. He said that although there might be pain in the process, the fruits that the development will have for the county will be immense.