Home
/
Health & Science
Covid increased teen dropouts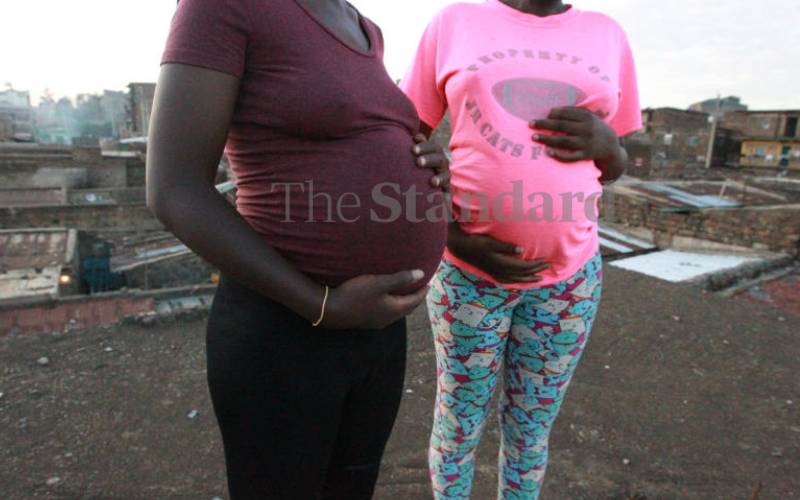 Half of the sexually active adolescent girls in Kenya hardly use contraceptives, leading to unwanted pregnancies. Most then procure unsafe abortions or drop out of school.
Most rarely return to complete their studies, meaning there is a gaping sexual reproductive health challenge due to poor guidance and counseling besides lack of comprehensive sexuality education and information.
Dr Juliet Konje, the Director of Technical Services at Marie Stopes Kenya, says the girls who are 59.3 per cent of those aged between 15 and 19 years also "lack access to quality and friendly sexual reproductive health. This includes STI services, post-abortion care services, antenatal care, and skilled attendance during delivery, which result in higher rates of maternal and perinatal mortality."
The above scenario, adds Dr Konje, has led to an unmet need for contraceptives being as high as 74 per cent among teenage and adolescent girls, and "some are married off early against their will, abandoned by their male partners or family among other unreported incidents."
Dr Konje reckons that "if all women who want to avoid getting pregnant have access to contraceptives and all pregnant women and newborns received care at the standards recommended by WHO… there would be 8,800 fewer maternal deaths and 800,000 fewer abortions every year."
In 2015, Kenya developed a National Adolescent Sexual Reproductive Health Policy with one of its key areas being teen pregnancies which stood at 18 per cent over the last decade.
Dr Konje argues that to keep girls in school, there is need for them to access healthcare services, access to accurate information and "comprehensive sexuality education programmes that refer adolescents to safe services….and removal of legal restrictions that prevent adolescent access to quality Sexual Reproductive Health and Rights while ensuring sufficient funding for sexual reproductive health services."
The Covid-19 pandemic which forced long periods of school closure worsened the crisis. There was an increase in teenage pregnancies and more dropouts.
"By supporting these girls to access quality education and reproductive choices, we can increase gender equality and break cycles of poverty, contributing to several key sustainable development goals," said Dr Konje.
She reiterated the need to address the socio-cultural barriers to family planning to ensure access to all persons including adolescents, persons living with HIV, unmarried persons and persons of all sexual orientation.
Related Topics