Home
/
Health & Science
Village maternity centre eases mothers' agony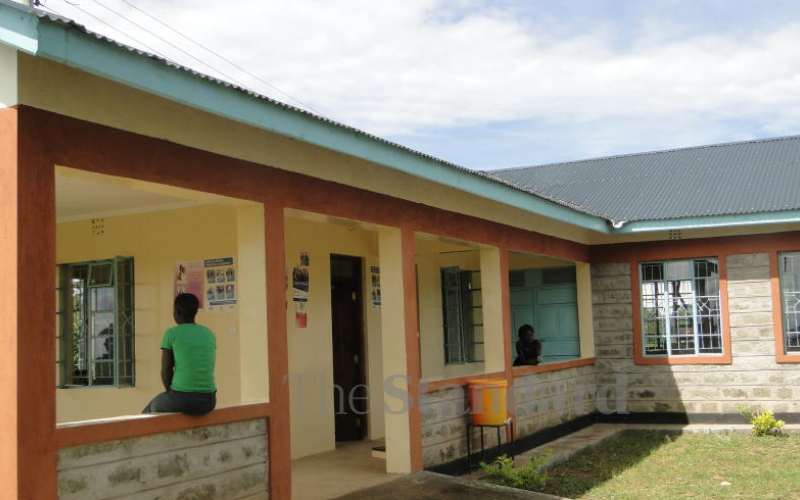 Eight years ago, Ms Grace Achieng would walk more than 10 kilometres for her antenatal clinics when she was pregnant with her third-born.
The 37-year-old says the monthly trips to and from the clinics far away from her home in Misori village was torturous and time-consuming.
That is why when the county government of Siaya constructed a Sh3 million maternity facility at Usenge dispensary in West Yimbo ward, Achieng breathed a sigh of relief. She described it as a godsend.
"The long-distance to health facilities forced many women to deliver at home. But this has now changed because of the new facility," says Achieng.
Rose Ouma, 43, says Kanyibok, Ururi, Usenge, Misori, and Usoga villages have witnessed many deaths during delivery because the expectant mothers were being attended to by unskilled village midwives.
"We have lost many lives in the past during delivery and we must appreciate the work the county government has done to ease the suffering of villagers," said Ouma.
According to the 2018-2022 Siaya County Integrated Development Plan (CIDP), at least 65 per cent of women deliver in health facilities, with maternal mortality at 691 per 100,000 live births.
The county is still far below meeting the global target despite interventions on reducing maternal mortality to less than 70 per 100,000 live births by 2030 as per the Sustainable Development Goals (SDGs).
According to Caroline Juma, the nurse in charge of the facility, they have registered zero maternal deaths for the last three years.
"We've been conducting at least nine deliveries per month from less than five since 2016," explains Juma, adding that Community Health Workers have contributed to this improvement.
She says few days to delivery, they take expectant mothers on a tour of the maternity unit to familiarise themselves with the facility.
Related Topics