Home
/
Health & Science
Pregnant, breastfeeding women urged to get jab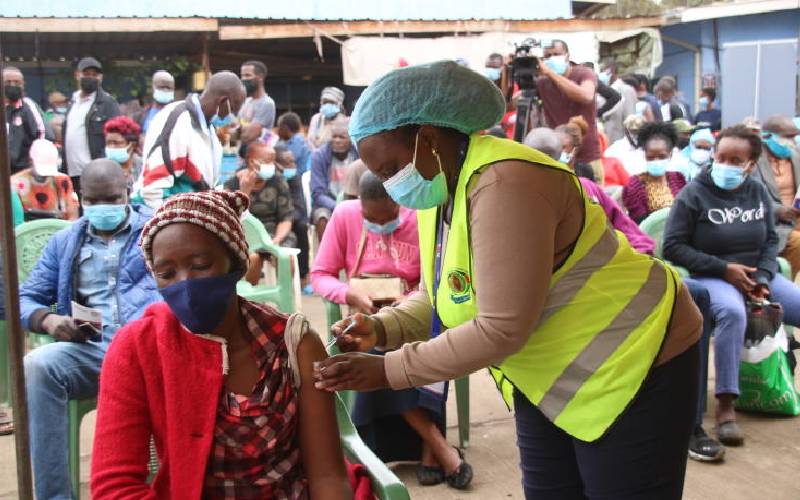 Maternal health experts are now urging pregnant and breastfeeding mothers to take the Covid-19 vaccine.
Through the Kenya Obstetrical and Gynaecological Society, the medics say new evidence shows that the vaccines do not have any adverse effects.
Further, they want mothers to be given information about potential benefits and risks of the vaccines through their healthcare providers.
Their calls come at a time when there is limited data regarding Covid-19 vaccine safety in pregnant and breastfeeding women.
The society recommended counselling to balance the lack of data on vaccine safety for the unborn child and severity of the disease to pregnant mothers.
"There is an active outbreak of Covid-19 and thus there is no biological plausibility for the exclusion of breastfeeding women from these trials," a statement by the society reads in part.
"The best approach to protect the infant is through passive placental antibody transfer, before an infant can be vaccinated," it adds.
However, the medics stated that as more data emerge, the recommendations may shift.
According to the World Health Organisation, physical preventative measures, prompt testing with isolation and contact tracing significantly decrease Covid-19 transmission.
However, WHO notes only an effective Covid-19 vaccine presents the most promising strategy for combating the pandemic in the face of recent data revealing that pregnant women are more likely to have severe Covid-19, including an increased risk of ICU admission and death.
The most vulnerable are expectant women with underlying medical conditions.
At the same time, the society commended the Ministry of Health's move of vaccinating healthcare workers as most are women likely to be pregnant or have given birth.
WHO has approved AstraZeneca, Moderna and Pfizer vaccines, which have demonstrated high efficacy levels. AstraZeneca's use of a viral-vector is similar to the mechanism used in the Ebola vaccine.
The medics said Ebola vaccine has been administered during pregnancy and thus far has an acceptable safety profile.
Related Topics