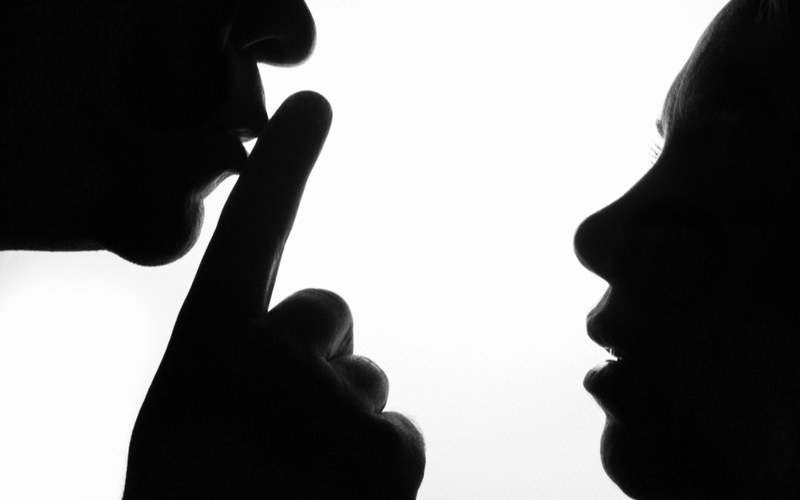 Dressed in a floral sheer dress, Sophia Rajab-Leteipan sits in front of the microphones at her podcast desk. She speaks clearly, her warm smile audible in her voice while signing out the show before addressing The Standard team.
An Advocate of the High Court of Kenya, Sophia's passion for addressing sexual harassment and dismantling the patriarchy that fuels it drove her to create and host the Dear Law podcast.
The podcast utilises storytelling, and feminist and survivor-centred approaches to bring to the fore the sexual harassment experiences of women in the legal profession and the prevalence of sexual harassment in the workplace.
Her own experiences inspired the podcast. However, she's been receiving letters from both male and female lawyers who have been sexually harassed. She calls it a silent pandemic.
After greeting us cheerfully, she speaks about her most recent experience when she was out of town for work.
"We were out of town for a conference meeting. Later we had a skype call with a lawyer from another country so we had to take the call in my colleague's room since most rooms were unavailable," Sophia says.
"I didn't think much of it because it's work and this is my colleague. When the meeting was over, my colleague made advances. There was a lot of pushing and pulling and, finally, I dashed out of the room," she narrates.
Sophia talks about the investigation that was done after she reported the case and insists that the whole process was not done professionally. This, she says, is one of the main reasons people who have been sexually harassed choose silence.
Still, on the corridors of law, Tracy (not her real name) remembers how she had to quit her job after sexual advances from her superior became extreme.
"It was very hard during my pupillage. He started texting me words like, 'I love you, I can't live without you.' I never responded so he came and told me that my lack of response is a sign that I am interested in him."
Tracy says that the boss started abusing her emotionally and making the work environment extremely uncomfortable.
"I had to resign because he kept telling me that I am not as good as I thought I was. He started frustrating me. It was hard so I just had to live," she narrates.
Apart from the law professional, women in sports also have their fair share of harassment. The Standard team visited Kariobangi slums in Nairobi where Jane Maria (not her real name) decided to be a football coach for young girls as a way of protecting them from sexual predators.
Jane, who also got pregnant in her teens, decided to be a pillar for young girls who fall victim to sexual harassment by their coaches. For most of these girls, football is the birthplace of hope for a better future.
Unfortunately, the same pitch that birthed their hope is the graveyard of their dreams.
Some of the girls chose not to speak to The Standard but the few who did painted a picture that is echoed by Jane.
"The girls come to me and complain that the coaches have touched their breasts and they don't want to go back to the pitch. Parents come and tell me that they took their daughters to the pitch to nurture their talents but now they are pregnant. Remember we are talking about teenagers here," Jane says.
She adds that most of the coaches promise to include their names on lists for trips abroad if they agree to have sex with them.
"It's sad that it still happens because, during my time, we experienced the same thing. So many talented girls never made it out of the country because they refused the advances," she says.
However, Jane says that it's not just male coaches who harass the girls. There are cases of female coaches who've been harassing the girls.
"We have female coaches who sexually harass the girls. I don't understand why one would use their power to harass others while you can just find an adult and have consensual sex with them," adds Jane.
Jane says that apart from coaching the girls, she also mentors them on life decisions.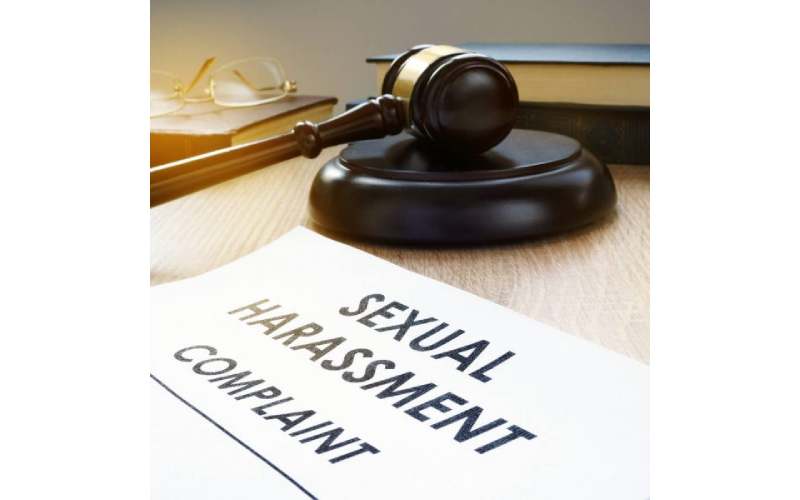 Men too experience sexual harassment. However, most men do not speak up fearing being labelled weak.
James (not his real name), an accountant, says that the first time he experienced sexual harassment, he was an intern.
"I was 21, doing my first internship at this company then the supervisor started making passes at me. At first, I thought she was just being nice because I was still green in the field. She started making sexual comments about my body," James says.
"There's a time I was standing at the printer and she grabbed my manhood. I went and told some of my friends and they laughed telling me that a woman cannot sexually harass a man," James says adding that the advances continued until he quit his internship," he narrates.
"One time on a Friday evening, she told me not to leave early because she had some work for me. I went to her office and she removed her blouse and bra. I tried to run but she said that if I did she would scream and would ruin me and my career," James continues.
"I was so scared so I did what she wanted me to do. I felt so dirty, I didn't come back on Monday, I just ended my internship," he says.
Another man who shares his story is Peter (not his real name) who was sexually harassed by a fellow man.
"I had been at the organisation for two years. I and 'the boys', including our boss, used to hang out every Friday after work. One time at this club, I went to the urinals and my boss was there. When I was doing my business, he made a comment about my manhood," Peter says, adding that he was horrified.
"I mean, rule number one, while at urinals, you are not supposed to look at the man next to you. You should always stare at the wall," he narrates.
After a few days, the boss approached Peter and made his intentions clear. "He came and told me he meant what he said at the urinals and he wanted to pursue me. He tried to kiss me and I pushed him away," Peter says.
"This man had a wife and three kids. When I pushed him away, he said that nobody says no to him and he would frustrate me until I quit. Sure enough, he really frustrated me and after three months, I left the company," Peter narrates.
He adds he could not report to the Human Resource Department because he believed men do not report sexual harassment cases.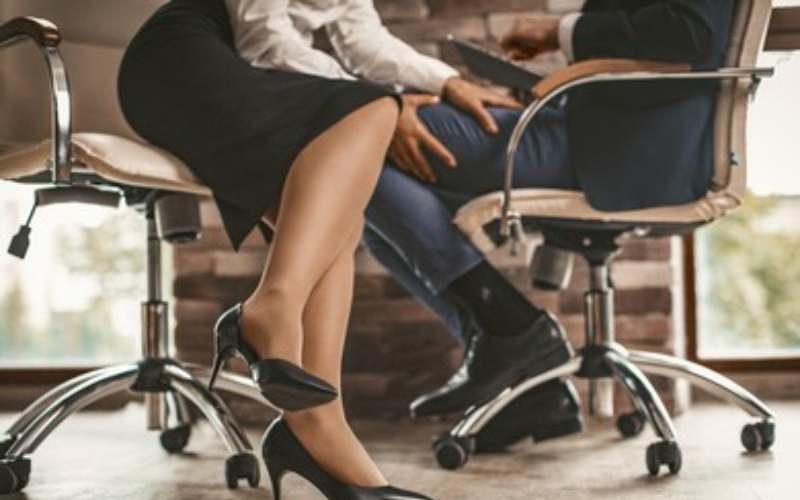 Dr Diana Jepkosgei, a psychologist, talks about the long-term effects of sexual harassment.
"Sexual harassment can lead to the onset of mental health conditions such as post-traumatic stress syndrome (PTSD), depression, and anxiety, mainly because of the fear of being harassed by someone else in whatever environment. One tends to be hyper-vigilant and constantly worried," Jepkosgei says.
She adds that depression develops due to the emotional pain and hurt that has been perceived, leading to intense sadness, and withdrawal symptoms.
"PTSD develops as a result of psychological trauma that develops due to sexual harassment. This is typically evident through frequent flashbacks of the event, nightmares, poor sleeping patterns, and psychological stress," she says.
According to a survey done by City, the University of London in three countries: Kenya, Nigeria, and South Africa where 202 news professionals were asked about sexual harassment. The rate was high in Kenya at 77.5 per cent, Nigeria 38.1 per cent while South Africa 57.5 per cent. Among them, 8.1 per cent of men have experienced harassment at least five times at work in the media.
Another report, released on Tuesday showed that only 30 per cent of sexual harassment cases in the media industry are reported to the authorities as victims fear losing their jobs, being ignored and being stigmatised.
The report is based on a survey conducted by the World Association of News Publishers (WAN-IFRA)'s Women in News (WIN) programme across eight African countries Botswana, Kenya, Malawi, Rwanda, Uganda, Tanzania, Zambia and Zimbabwe.
Just recently, the Media Council of Kenya conducted a survey targeting 118 journalists, the survey noted that 73 per cent of female journalists are likely to experience sexual harassment during assignments.
Faith Kimani (not her real name) is a journalist at one of the leading media houses in the country. With 5 years' experience in the media industry Faith has experienced sexual harassment from three media houses starting with her internship at one of the leading media houses in the country.
"I was very young when I did my internship. So I didn't get it at first when my boss started making advances. He kept asking me out for coffee and dinner then there was a time he wanted to come to my house. I told him I lived with my parents. The advances got worse until I thought of ending my internship but I just ignored him until the 4 months were over."
Faith says that she later learned that sexual harassment has been normalised in the organisation.
"My immediate supervisor who was a woman told me to be careful because after every 4 months when new interns arrived, the boss and his deputy would have induction meetings with the interns then later the two would have a meeting and talk about the girls they've spotted and planned to pursue."
Apart from that experience, Faith also talks about a boss who refused to pay her after she refused his advances.
"After the internship, I worked at an upcoming radio station, where the boss was the CEO, HR, and in charge of finances. When I refused his advances he refused to pay me and told me that it was personal. So I quit."
Faith talks about how media girls are perceived by the public.
"They see media girls and think, we are easy lays. They say it's a sure bet. I once went for an assignment where the person I was interviewing made blatant advances," Faith says.
"When I said no he called me naive and stupid saying that my age mates and colleagues are driving big cars and living in big houses while I am just here boarding buses daily," Faith says. "I just ignored him and left."
Faith adds that she experienced the same at her current workplace but after a thorough investigation, justice was served.
"When I reported it, the backlash was crazy. Male colleagues would come and tell me to drop the case because the man will lose his job. Others stopped talking to me while others blatantly told me it's a man's world so I had better get used to it," she narrates.
"I wanted to drop it because I kept telling myself it's not like I was raped, he just touched me inappropriately while clearly saying what he wanted to do to my body. The only thing that kept me going was the support I got from the women in HR," Faith adds.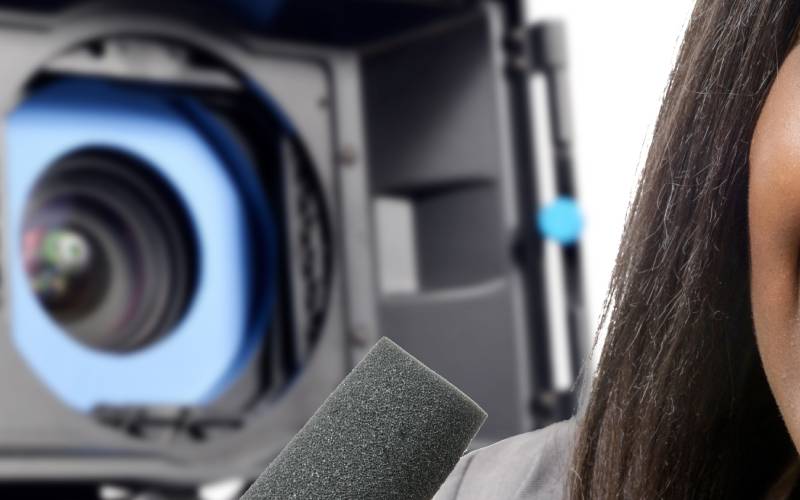 The president of the Standard Media Group Women Network,(SGWN) Queenter Mbori Saina, talks about how the network acts as a safe space for sexual harassment victims.
"Sexual harassment is a big elephant in the room in most media houses and it's a global problem. Since the inception of SGWN in October 2018, so many women have come to us complaining about sexual harassment and we always get to the bottom of it," Saina says.
"The harassment is not just between a man and a woman. It can be between a woman and a woman or a man and a man. Media houses need to mitigate policies that will not just be shelved but functioning," she says.
According to data from the office of the Director of Public Prosecutions Office, 98 cases of sexual harassment were registered in the year 2019/2020. The threshold of evidence for sexual harassment is hard to prove because there are very few sexual harassment cases that have been decided on the criminal court due to lack of enough evidence.
Section 23 of the sexual offences act reads, "Any person in a position of authority or holding a public office and persistently makes any sexual advances or a request which he knows or has reasonable grounds to know are unwelcome is guilty of the offence of sexual harassment. If found guilty, one is liable to imprisonment for a term of not less than three years or a fine of not less than Sh100,000."
The Media Council survey indicates that most cases are not reported because:
·Normalisation of sexual harassment
·Sometimes the supervisor is the culprit
·Being victimised and being fired from employment.
·Discrimination, intimidation, and an eventuality in job loss
·Embarrassment/shame
·Fear of being subjected to any form of victimisation
·Fear of security if the culprits may want to revenge
·Fear of victimisation if the culprit is well connected with the management
·I am an intern and want to secure a job which in most cases is unlikely. Giving a complaint may end up having me ostracised
·Lack of confidentiality
·Lack of trust in how the case will be handled
·One could get ridiculed/ He-Said-She-Said type of situation
Related Topics