Home
/
Health & Science
Western and Rift Valley regions record upsurge in malaria cases
Hospitalisation of malaria cases in parts of Nyanza, Rift Valley and Western region is on the rise.
Kisumu County has recorded a surge of malaria cases with health officials confirming that this season marks the peak of the disease. Reports at the department of health indicate the hardest hit are children.
The worst-hit areas are Nyando, Nyakach, Seme and Kisumu East sub-counties as hospitals express fears that they might run short of antimalarial medicines to meet the demand.
The rapid increase of malaria cases has been attributed to heavy rains and the rising water levels in Lake Victoria.
The County Director of Health, Fredrick Oluoch, said Kenya Medical Supply Agency (Kemsa) supplied antimalarial medicines and test kits in May and was yet to supply another batch.
"We have antimalarial medicines to treat the disease but if we don't receive another consignment we might run short of supplies," Oluoch said.
Last month, health officials distributed 930,000 mosquito nets across the county in high-risk areas to help manage the disease.
In Rift Valley, the cases are on the rise in parts of Kerio Valley, in Elgeyo Marakwet County, Nandi and Trans Nzoia, causing an overstretch of facilities. At least 300 cases have been reported along the Kerio Valley belt in the past one week, according to David Mosop, Arror Ward public health officer. Mosop urged the government to distribute mosquito nets as mitigation in fighting the disease.
In the past, the commodities were supplied by the government, but three years ago, Elgeyo Marakwet was removed from the list of malaria-endemic counties.
"It is worrying that failure by locals to sleep under treated mosquito nets is a major contributor to increased cases of malaria," said Mosop.
Maureen Kibet's five-year-old son was rushed to Arror Mission Health Centre after he developed high temperature and vomiting.
The mother revealed the boy has not been sleeping under a mosquito net as she cannot afford one.
"Mosquito nets are sold for Sh300 and are not locally available. One has to travel to Eldoret town, about 200 kilometres away, to get one," she said.
The Standard established that local shops and chemists at Arror trading centre do not sell mosquito nets.
In Eldoret town, the nets are sold at between Sh300 and Sh1,500 depending on quality and manufacturer. Arror Mission Health Centre, under the Catholic Diocese of Eldoret, is among the facilities currently receiving an influx of patients.
More than 50 patients are diagnosed with the disease every day, an increase from about 15 patients, according to the facility's administrator Caroline Kimwattan.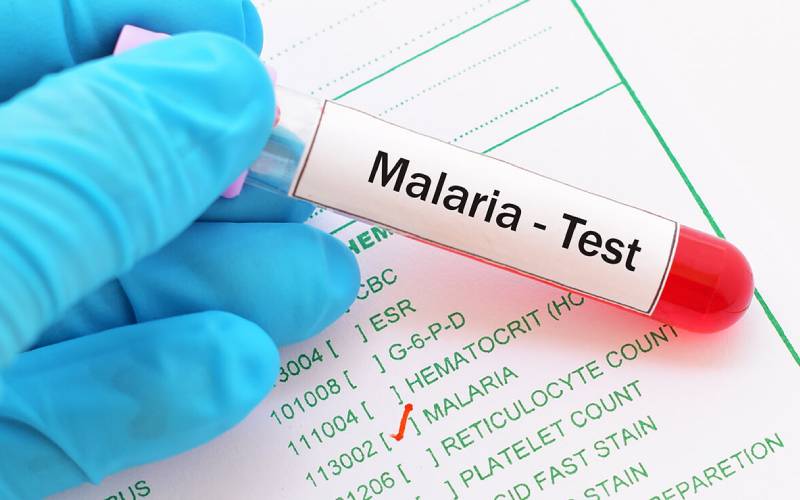 "An outbreak of malaria has been reported in the past one week and the number of patients seeking healthcare is on the rise," said the official.
Most patients reviewed at the mission facility are aged below 12. Last year, the Ministry of Health directed Elgeyo Marakwet and Baringo counties to strengthen weekly surveillance, diagnostic and treatment of malaria reported along Kerio Valley. In a letter by the acting Director-General in the ministry Patrick Amoth, the malaria situation was likely to stretch for a longer period and exert pressure on the health system.
In Nandi, the cases have been on the rise, more so at Tinderet, along the border of Nandi and Kisumu counties. Maraba Sub-county Hospital has been attending to patients suffering from malaria and reports an upsurge in cases.
Records from the facility show in March they had 89 patients, 93 in April while May recorded 123.
Micha Biwott, the health medical superintendent in Maraba attributed the spike to the warm and humid conditions experienced in the areas bordering Kisumu County.
"This is the nearest health facility in the region and people cross the border even from Kisumu to seek medication. This is why we have recorded high cases of malaria and we have been emphasising that locals adopt preventive measures," Biwott said.
According to the health department report, Nandi County recorded over 40,000 malaria cases while 37,817 clinical malaria was tested in patients with other ailments.
Bungoma, Kakamega, Busia and Vihiga counties are also grappling with a new wave of malaria infections among children under five and pregnant women.
Bungoma Health executive Antony Walela said public health facilities have recorded more than 50,000 cases up from 30,000 in the last three months.
"The upsurge is worrying. In May alone public hospitals recorded over 50,000 cases and the figures continue to rise especially in Sirisia, Kabuchai, Kanduyi and Bumula constituencies," said Mr Walela.
Bungoma is among eight counties in Western and Nyanza where malaria vaccination was launched by World Health Organisation (WHO) about two years ago on a pilot basis. Kakamega County Chief Officer of Health Brenda Makokha said at least 10 sub-counties experience infections throughout the year while two, Lugari and Likuyani, experience infections during rainy seasons.
In Kenya, there are an estimated 3.5 million new clinical malaria cases and 10,700 deaths each year.
According to WHO, malaria causes more than 400,000 deaths each year worldwide with 229 million cases reported in 2019 alone.
[Report by Mercy Kahenda, Edward Kosut, Benard Lusigi and Mactilda Mbwenywe]
Related Topics