Home
/
Health & Science
Anyang' Nyong'o raises concern as variant spreads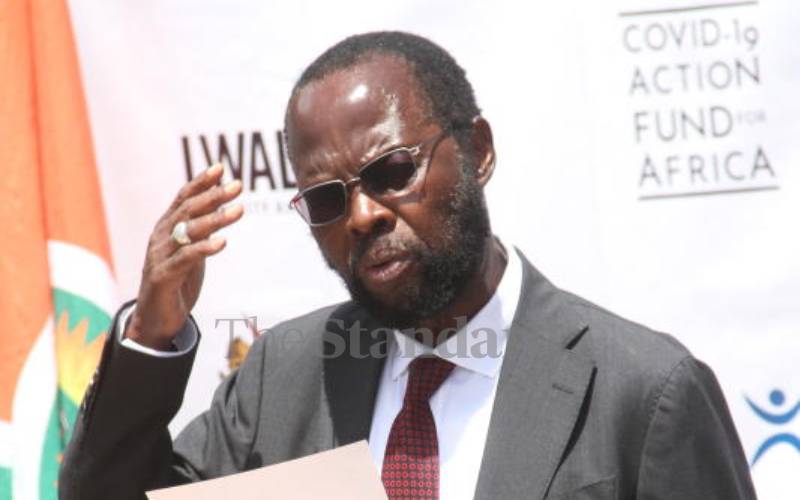 Kisumu Governor Anyang' Nyong'o says the county's health facilities could be overwhelmed if the spread of India Covid-19 variant is not contained.
The governor laid blame on the public for failing to observe Covid-19 containment measures in order to curb the spread of the variant in Kisumu.
"If it goes this way, it can easily reach India's proportion. We need to be very frank with the people, and tell them to heed the protocols," he said.
On Tuesday, Kisumu recorded the highest number of Covid-19 cases, at over 100, with health experts warning that the numbers could increase.
Governor Nyong'o said that the county health facilities are overwhelmed and patients were now seeking services from neighbouring counties.
"Already our isolation centre at Jaramogi Hospital is full, and we are using Siaya and the other local facilities, and very soon all these facilities will be full," said Nyong'o.
The governor, however, praised the health department for moving fast to cordon off the area where the first cases of the variant were reported and isolated those who had come into contact with the individuals who tested positive.
He said the department immediately started contact-tracing and kept the public informed.
"The responsibility is now on the people. We have done our level best."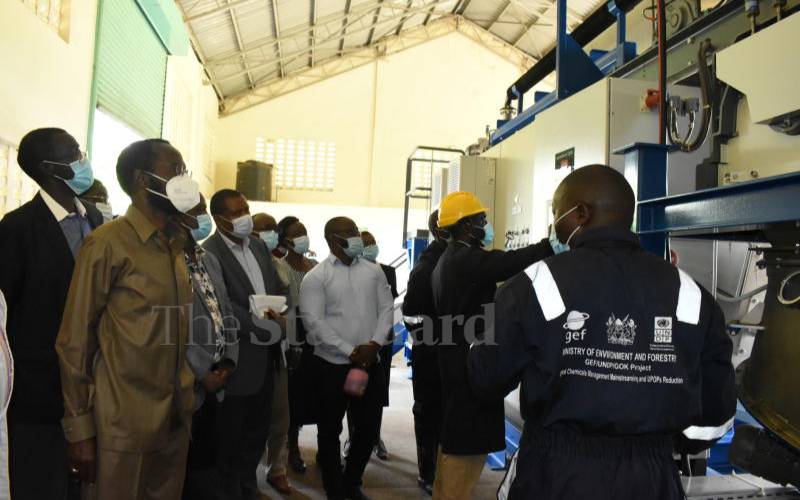 Medical waste
On May 5, the government announced the detection of the India Covid-19 variant in Kenya following tests on workers at a sugar firm in Kisumu.
According to Ministry of Health Acting Director-General Patrick Amoth, 18 Indian travellers who arrived in Kenya via Jomo Kenyatta International Airport tested positive.
Health officials in Kisumu also confirmed eight cases of Indian Covid-19 variant from samples collected at Kibos Sugar Factory.
Wednesday, Nyong'o spoke when he launched a Medical Waste Microwave Equipment that will facilitate the management of medical waste in Kisumu.
He commissioned the Sh1.2 billion facility located at Jaramogi Oginga Odinga Teaching and Referral Hospital (JOOTRH).
The equipment was given as a grant from Belgium through the national government.
According to the governor, this marks the end of the use of incinerators, which has been the norm in the management of medical waste.
"The main objective of this equipment is to reduce exposure to health risks resulting from poor and inadequate treatment of waste from our health facilities.
"Waste from the health facilities can be hazardous and dangerous if not well handled," said Nyong'o
He noted that to manage the ever-growing demand for proper disposal of medical waste, the county government sought to expand and modernise waste disposal facilities.
"This facility has come at the best time when we are also trying to find the best means of handling medical waste, especially the masks we use," he said.
Related Topics