Home
/
Nutrition and Wellness
We are financially malnourished, cry nutritionists
Nutrition And WellnessBy Chebet Birir | Thu,Apr 29 2021 16:05:05 UTC | 2 min read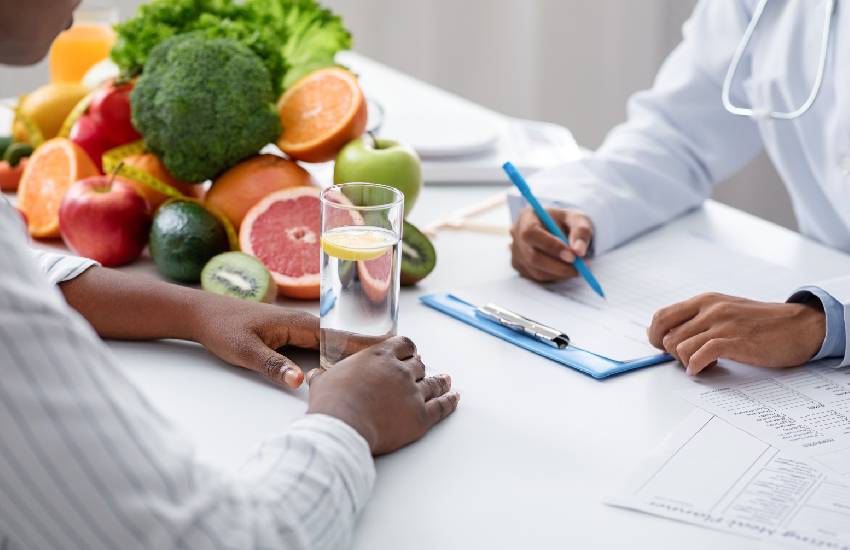 Kenyan nutritionist and dieticians are complaining they're not paid during internships.
To be licensed, dieticians and nutritionists undergo supervised training in a yearlong internship-just like doctors and nurses.
While nutritionists and dieticians go home empty-handed at the end of the month, nurses pocket a gross pay of between Sh50, 000 and Sh90, 000 while doctors trouser about Sh180, 000-depending on region.
Henry Chole, a nutritionist intern at Mama Lucy Hospital in Nairobi, lamented how "we are offering free services and yet we are being over utilised while other health professionals are paid during their internships. I don't know why we are insignificant."
They are also required to pay Sh10,000 for internship and another Sh10,000 for graduation and licensing to the Kenya Nutritionists and Dieticians Institute, an amount they say is too much and unnecessary.
There are about 1200 interns annually and Chole adds the amounts have to come from their parents and guardians above funding their university course work for four years and living expenses during the internship.
A nutritionist in Nakuru who sought anonymity says internship is a noble idea but the workload is too much and should be paid for. Though now employed, she laments that after the internships, most counties end up hiring diploma holders. "What then, is the essence of this training?" she poses.
Just recently, the 2020 cohort of nutritionist interns filed a complaint to the Ministry of Health but they were not happy with the response. In a letter dated March 22, 2021, and signed by Liti Wambua for the Principal Secretary, the Ministry of Health said it has not been authorized by the Public Service Commission (PSC) to budget for interns.
The letter adds that nutritionists and dietician graduates at all levels do not necessarily require to undergo internships for them to be registered and licensed and "the ministry, therefore, has no financial obligations in respect of the said interns."
However, David Okeyo, CEO of the Kenya Nutritionists and Dieticians Institute argues that "internship is mandatory as a pre-requisite for every nutritionist and dietician to get licensing in order to practice."
He adds: "All internships are national programmes and so they have to be paid from government budget. KNDI is just a regulator offering training, so we have nothing to do with payment of interns."
The National Employment Authority Act describes an employee as a person employed for wages, including an apprentice, intern and indentured learner. It remains unclear whether all interns are subject to the minimum wage, pay or a stipend.
For interns in the public sector, according to the Internship Policy and Guidelines for the Public Service May 2016, interns should get a stipend "determined by the Commission from time to time. MDAs will be expected to make budgetary allocation for the stipend on an annual basis."
Related Topics