How man rescued baby from trafficking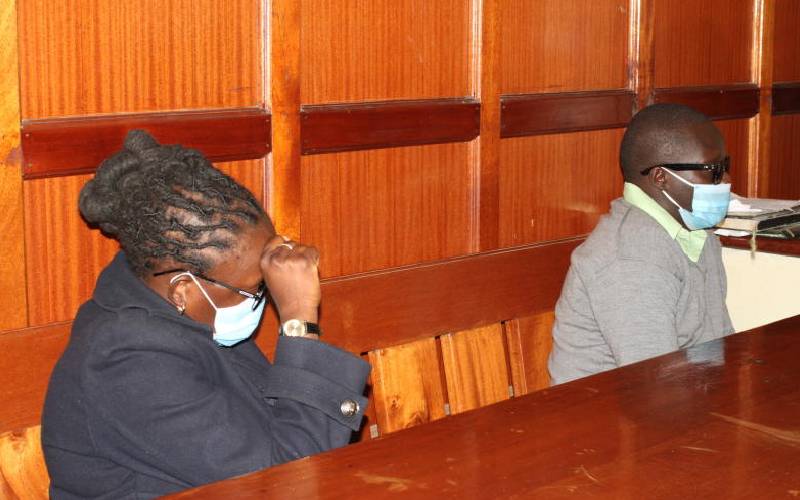 Director of Public Prosecution Noordin Haji yesterday dropped child trafficking charges against former Mama Lucy Hospital Superintendent Musa Mohammed.
Musa will now become a State witness against his juniors, Fred Lepalan and Selina Awuor.
At the same time, the State called its first witness, a Good Samaritan who found the baby who would later be part of a BBC investigative story on a child theft syndicate in the country.
Brian Muya, a lawyer training at Omwenga, Mabeya and Mogaka Advocates, narrated to the court that on May 4, last year, he had gone to a party at a friend's place in Industrial Area.
At this time, the government had set the curfew at 7 pm.
He told Milimani Court Magistrate Esther Kimilu that when the curfew hour clocked, police officers came to the area and started whipping anyone found outside.
And since he lives in Umoja, he narrated that he, alongside a high school friend named as Morris, hid in a car yard until 11pm when they were sure that the police had left.
The two then headed to Outer Ring Road on foot hoping to catch a motorbike home. Muya caused bursts of laughter in court as he explained that he heard some cries resembling those of a cat coming from a makeshift structure used for vending second-hand clothes.
Bear fruit
Muya said he and Morris had indulged in drinking alcohol but were not drunk, and when they heard the cries, they lit their mobile phone torches and to their surprise found a baby boy wrapped in a blanket. At the time, the child was a day old.
They decided to first inquire from a village elder at the Viwandani slums who may have been the baby's mother. Their search did not bear fruit and they took the minor to Savanna Police Station.
The police gave them a letter to take the baby to Mama Lucy Kibaki Hospital, but they did not. Instead, Muya testified that they went with the baby to Morris' house and stayed with him for two days. They later took the baby to the referral hospital.
They were told to register the baby and decided to name him Annuel Taji. They were directed to take the minor to a paediatrician. Muya further told the magistrate that as he was heading outside the hospital to load his Mpesa, Morris called saying there were two people who had come to pick the baby.
The two introduced themselves as Fred, a child officer, and Selina. They left the baby at the hospital and that was the last time they saw him.