Home
/
Health & Science
Kenya's positivity rate now at 10.8% as 629 test positive for Covid-19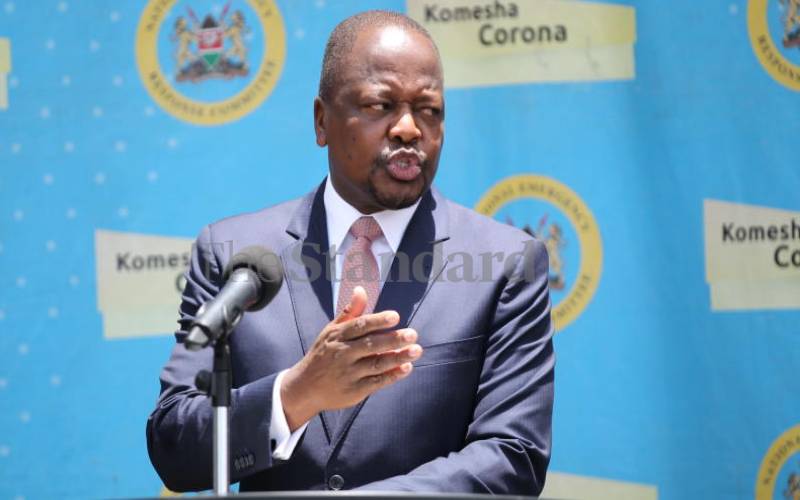 Kenya has recorded 629 new Covid-19 cases from a sample size of 5,832, pushing the positivity rate to 10.8 per cent.
From the new cases, 612 are Kenyans while 17 are foreigners.
In a statement to newsrooms today, Health CS Mutahi Kagwe (pictured) said 358 men against 271 women had tested positive for coronavirus in Kenya in the last 24 hours.
The youngest in the group was one year old and the oldest aged 92.
The country's total confirmed cases now stand at 152,523 against 1,611,679 cumulative tests.
Some 1,560 patients recovered from Covid-19 in the last 24 hours, pushing the recoveries tally to 103,838.
However, the country's fatality moved to 2,519 after 18 more succumbed to Covid-19.
From the ministry's statistics, only one person has died from the 0-9 years bracket since coronavirus was first reported in Kenya in March 2020.
The highest number of deaths, 1,230, have been recorded from the 60 years and above bracket in the same period.
Some 1,527 patients are currently admitted with Covid-19, CS Kagwe said.
Take a quick survey and help us improve our website
Take a survey
Regarding vaccination, 4,698 healthcare workers have so far been vaccinated.
According to the ministry, coronavirus has claimed the lives of 38 healthcare workers since it was first reported in the country.
Kenya's total vaccinations currently stand at 721,509.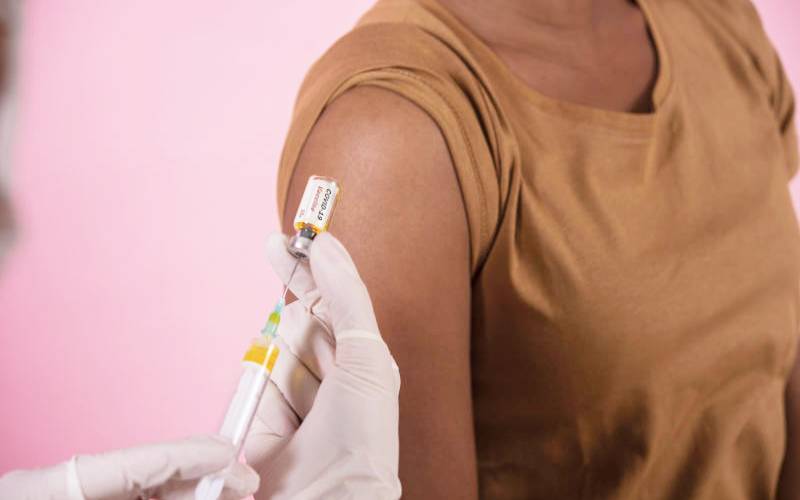 This comes as scientists are yet to agree on the link between one's blood group and the risks of contracting Covid-19.
The latest study conducted by a Kenyan researcher, which was published on April 2 by the University of Nairobi, concluded that individuals with blood group O+ and B+ were susceptible to the virus.
The conclusion is drawn from an analysis done of a family of six, who reside in Lavington, Nairobi.
In the family, according to the study, the mother (blood group O+) was the first to contract the virus. The second-born (blood group B+), later tested positive.
The rest of the family, which included the father (AB+), first-born son (A+), third-born son (B+), fourth-born daughter (A+), and last born (A+) did not contract the virus during the one month study, which was conducted in July 2020.
"In this meta-analysis, it was established that people of blood group O+ and B+ are a partial risk factor for Covid-19 rate of infection, while blood group A+ and AB+ is a resistance element in the category. Blood groups A+ and AB+ were not significantly connected directly with Covid-19 infection," reads the study's conclusion authored by Samson Murangiri from University of Nairobi's Wangari Maathai Institute for Peace and Environmental Studies.
The study is titled Family Case Study on Covid-19 in Correlation with Blood Groups and Rate of Infection.
However, another study, published on February 12, by The International Journal of Transfusion Medicine titled ABO blood group and Covid-19: a review on behalf of the ISBT Covid-19 working group holds a different view on the same issue.
"Group O may be associated with a lower risk of SARS-CoV-2 infection, and group A may be associated with a higher risk of SARS-CoV-2 infection along with severe disease," reads the study's conclusion authored by Ruchika Goel et al from the John Hopkins University of Medicine.
Related Topics