Home
/
Health & Science
When learners were forced to learn new ways of learning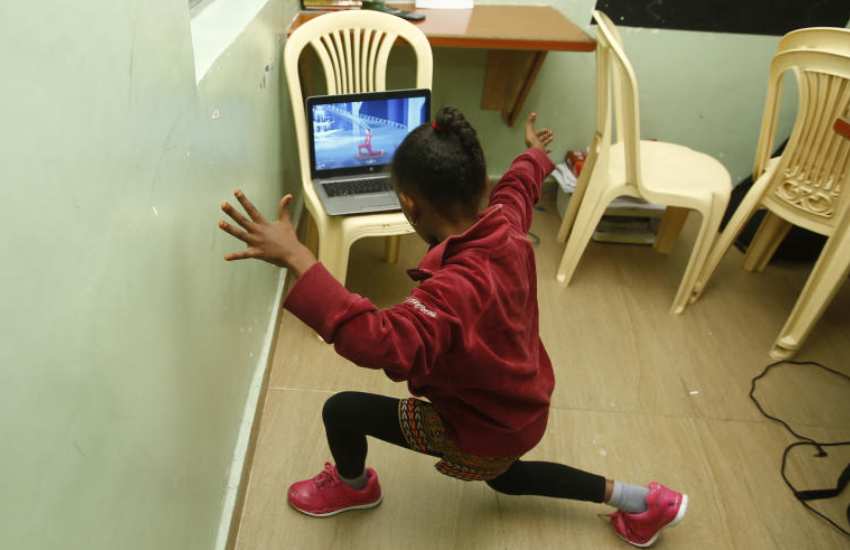 The outbreak of Covid-19 changed the education sector in unimaginable ways. Beside sudden endless holidays that came with curfews and lockdowns, learners had to learn new ways of learning.
Candidates like Dorcas Nanayiana, a Class Eight pupil at the Nkinye Primary School in Kajiado County, had at first thought the pandemic "would just be for a few weeks, at most a month, then we resume our classes, but that was not the case. We are candidates so we were worried."
Nanayiana and her cohort had to undergo a steep digital learning curve after the deputy head of the OlKejuado Boys Boarding Primary Peter Namasaka took classes to WhatsApp and YouTube. "He bought us smartphones and trained us how to use them, then he would buy us data bundles because that was the biggest challenge."
The idleness and learning from home left candidates pregnant.
But many like Phoebe Sanao could not allow themselves to be distracted. "I kept myself busy with studies because we had been taught about the effects of getting pregnant this early. It would kill our dreams."
For Nanayiana's mother, Josephine Kang'iti Naponai, the biggest challenge was feeding her family besides worrying about the future of her children. "My husband lost his job so putting food on the table was a problem. I was worried and prayed that Dorcas was not involved with bad company. I was also worried my sons might not want to go back to school after spending all their time looking after livestock," says Naponai, noting that Namasaka's effort came in handy.
"Namasaka made sure it was like the normal school schedule. They would start by 8am, break for lunch resume in the afternoon until evening," she explains. "It was really helpful as the candidates were busy. Sometimes I could not money for data bundles but he also took care of that."
For the teacher, the pandemic was an eye-opener as it "highlighted all the gaps we have in the education sector, and also it made us embrace technology, which should be embraced even after the pandemic."
With his own money and help from well-wishers, Namasaka bought the 16 candidates phones.
Private schools also had their fair share of troubles. According to the Kenya Private Schools Association CEO Peter Ndoro, 343 out of 11,600 schools closed and more than 55,000 learners had to be transferred to other schools.
Related Topics