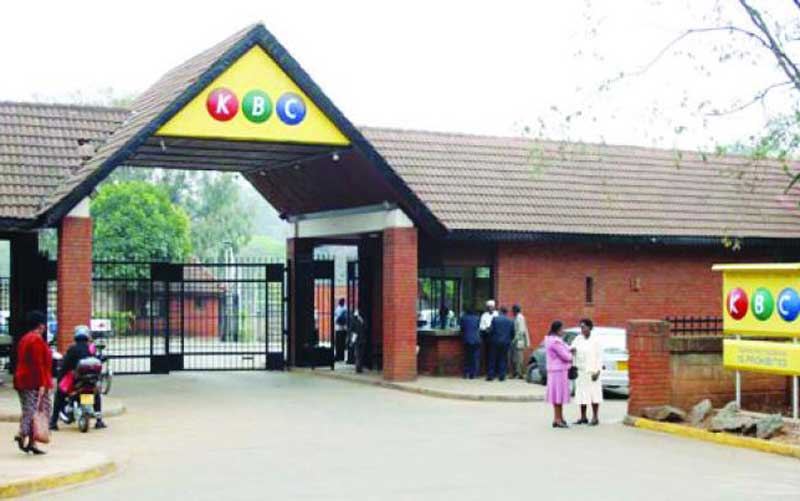 An estimated 800 journalists and other workers at the Kenya Broadcasting Corporation (KBC) are reeling in shock after their medical cover was reviewed, locking them out of some key hospitals.
The distraught employees said their medical cover expired last November and a new provider recruited. But the employees rejected the insurer because it was only paying for medical expenses at two hospitals.
Yesterday, the Kenya Union of Journalists (KUJ) called for investigations into how the State broadcaster inked a new medical scheme that locks out its junior staff from key hospitals.
In a statement sent to media houses, KUJ wants the Directorate of Criminal Investigations and the Ethics and Anti-Corruption Commission to probe KBC for allegedly acquiring an inferior medical package.
According to the union, the cost of the cover to the employees is high while the insurer will only shoulder bills incurred at two medical centres.
The broadcaster dropped a contract with the National Health Insurance Fund last month in which its employees had access to services from the Aga Khan and Mater hospitals.
"One of our main concerns is that the medical scheme is one meant for the informal sector yet KBC is in the formal sector. Over 780 staff cannot access the major hospitals which have their medical history, while the media company's management continue to enjoy access to them," said KUJ Secretary General Erick Oduor.
KBC Editor-in-Chief Samuel Maina said following the uproar, a task force was appointed and it recommended that the national broadcaster looks for a new insurer.
"The issue has been handled internally," said Maina.
The staff had written a petition to the managing director of the media company on December 16 in which they outlined, among other issues, the need to terminate the provider's contract over poor and discriminatory services.
"In some cases staff and their dependents have been stranded in health facilities after they have been denied treatment. Given that the matter of health is critical especially now that the country is facing challenges posed by the pandemic, we demand that KBC management should account for the 10 per cent medical contribution for each individual staff who contributes five per cent of their basic salary to the medical scheme," reads part of the statement by KUJ.
The union further stated that administrative action should be taken against the managers who had signed the contract without taking into consideration the benefits that employees were entitled to.