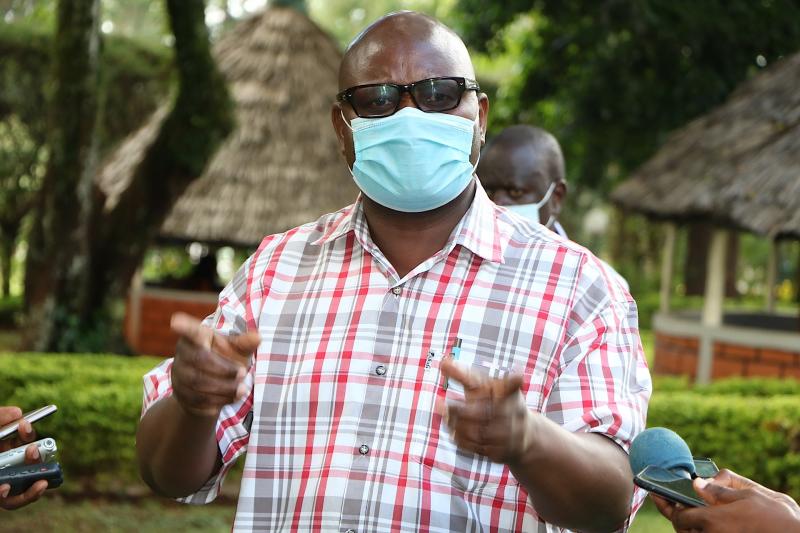 Kenya National Union of Nurses (Knun) has said its members will down their tools in 14 days over what they term as government neglect.
The union's secretary general Seth Panyako holds that several attempts to seek redress from both the national and county governments have failed.
He accused the Ministries of Health and Labour, Kenyatta National Hospital, Moi Teaching and Referral Hospitals and county governments of snubbing their letter highlighting their plight.
Knun wants 12 issues addressed among them, payment of a Sh30,000 risk allowance, confirmation of contract nurses to permanent and pensionable terms and provision of adequate and standard PPEs.
They also want a free and comprehensive medical cover for nurses for all ailments including Covid-19 and compensation of families of more than 18 nurses who have died during the pandemic.
Additionally, they want a group life insurance cover for all nurses and the making of the Health Service Commission (HSC) as a constitutional body in the BBI and not the proposed statutory body.
If the concerns are not addressed, they will proceed on an industrial strike on December 7.
The nurse's move comes barely three days after the Kenya Union of Clinical Officers (KUCO) issued a similar 14-day ultimatum if their needs are not addressed by the government.
KUCO is also demanding a comprehensive medical cover for its members and all salaries of Universal Health Coverage (UHC) personnel be paid within 14 days.
The union of clinical officers has also expressed the need to have the HSC as a constitutional body.
On November 16, Kenya Medical Practitioners Pharmacists and Dentists Union (KMPDU) also issued a 21-day strike notice following the increased fatalities of healthcare workers under the brutal grip of Covid-19.
With a week already elapsed, the government has about two weeks to strike deal with the health unions lest the country sinks into a health crisis at a time the coronavirus cases continue to rise.
Just like its counterparts, KMPDU has demanded the establishment of a Health Service Commission and also the permanent employment of 2000 doctors who are currently on contract.
KMPDU has also demanded for a healthcare facility that will primarily cater for healthcare workers.
The unions representing healthcare workers want a commission that will serve the same purpose as the Teachers Service Commission serves in the education sector. According to the union, a commission would be able to resolve the perpetual challenges faced by healthcare workers such as delayed pay, industrial disputes, promotions and insurance cover.
The commission will be responsible for the recruitment, training, deployment, transfer and promotion of healthcare workers without the interference of the county or national government.