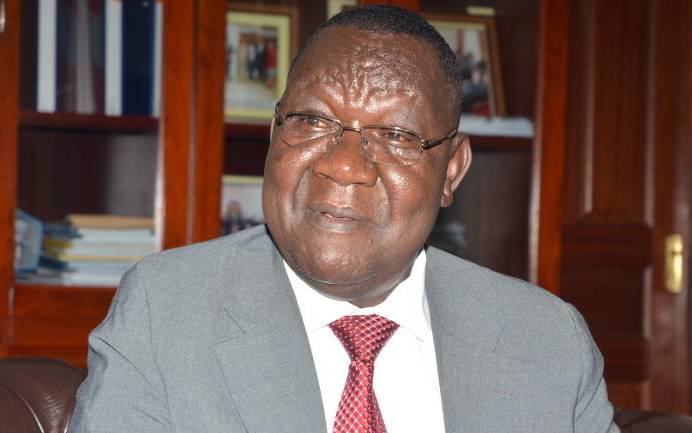 Kenya's medical fraternity is mourning the deaths of specialist doctors, among them celebrated experts in various fields of medicine, to Covid-19.
The country's healthcare sector, already grappling with a shortage of specialists, says one doctor's death leaves a large void that takes up to 15 years to fill.
And those who have succumbed to the virus so far have taught a generation of Kenyan medics.
"Losing one doctor might not make sense to the public, but in medicine, a specialist is basically a mentor who helps others improve in the medical field. You have to walk with someone," says George Nyale, a pulmonologist.
Pulmonologists in Kenya are mourning the death of one of their own, a celebrated doctor who pioneered lung functioning testing in Kenya and set up a laboratory at Kenyatta National Hospital, who succumbed to the virus last month.
Led by Nyale, the pulmonologists said the doctor (whose family did not give consent to publish his name) also mentored and nurtured a handful of doctors in the career of respiratory medicine.
Psychological impact
"His death did not only affect service delivery but also left a negative psychological impact on other healthcare providers," Nyale said.
Kenya has 26 pulmonologists, most of whom are stationed in Nairobi, Kisumu, Eldoret and Mombasa. Nyale said the number cannot satisfy the demand for treatment of lung complications like asthma, which affects at least 10.5 per cent of the Kenyan population.
It takes an average of 11 years to specialise as a pulmonologist, he said.
Besides the pulmonologist, the deaths of Vladamir Shchukin, Robart Ayisi, Daniel Alushula, Doreen Lugaliki and Hudson Inyangala have shone a spotlight on the dangers doctors are exposed to in the fight against the pandemic.
A number of health practitioners' associations have raised concern about the safety of medics even as the disease continues to ravage the country.
There are 9,826 doctors licensed to practice in Kenya as at November 9, 2020, according to the Kenya Medical Practitioners and Dentists Council. Out of these, 2,606 are specialised doctors from various fields of medicine.
These doctors serve an estimated 47 million people. The number of doctors as per the data is low, with the country's doctor-patient ratio at 1:5,000 against the World Health Organisation's recommended ratio of 1:1,000.
Shchukin, a bariatric, general and laparoscopic surgeon with more than 30 years of experience in surgery is the latest doctor to succumb to the virus.
The doctor, who was a visiting consultant surgeon at The Nairobi Hospital, succumbed to the virus on Monday.
He had practised laparoscopic surgery since 2009, got interested in obesity surgery and went for specialisation in leading bariatric centres in Israel, Belgium, Sweden, Ukraine, Poland and the United States.
"His death has left us psychologically disturbed. He was among the very few specialists having performed more than 1,000 bariatric surgeries," Michael Mwachiro of the Surgical Society of Kenya says.
And then there is Robert Ayisi, a paediatrician with more than 30 years of experience. Ayisi left behind rich legacy of spearheading laws that improved the practice of medicine in the country, according to Kenya Medical Association.
He died on November 4 at The Mater Hospital in Nairobi where he was battling the coronavirus that has claimed hundreds of lives in Kenya. Ayisi also served as Nairobi County secretary and head of county public service.
For western Kenya, Alushula's death has left a gap that will be hard to fill. Alushula, who died last week, was serving a population of five million people in the counties of Vihiga, Kakamega, Bungoma and Busia, a region with about three orthopaedic surgeons.
He championed the establishment of institutions to train more orthopaedic surgeons not only in Kenya but across the African continent.
Alushula was a trainer at the College of Surgeons of East, Central and Southern Africa. The institute, popularly known as college without walls, brings together surgeons from 14 sub-Saharan countries including Kenya, Botswana, Burundi, Ethiopia, Malawi, Mozambique, Namibia, Tanzania, Uganda, Zambia and Zimbabwe.
In Kenya, it has 14 sites in hospitals like Kakamega, Thika, Kitale, Moi Teaching and Referral, Tenwek, Kijabe, Coast General, Kisii, MP Shah and Karen.
Data from the society indicates that there are 120 orthopaedic surgeons in Kenya and approximately 300 general surgeons.
"He mentored a whole range of doctors. Such people are the ones you would not wish to lose," said Mwachiro.
"Alushula was a great surgeon. He was a giant on whose shoulders most of us stood on during our surgical training journey and that's why we have come this far," Dauod Mwaura wrote in a tribute.
"Death is cruel. Death has snatched from us one of the most committed doctors in western Kenya. He was very dedicated and loved his work with a passion," reads a tribute from Morris Aluora.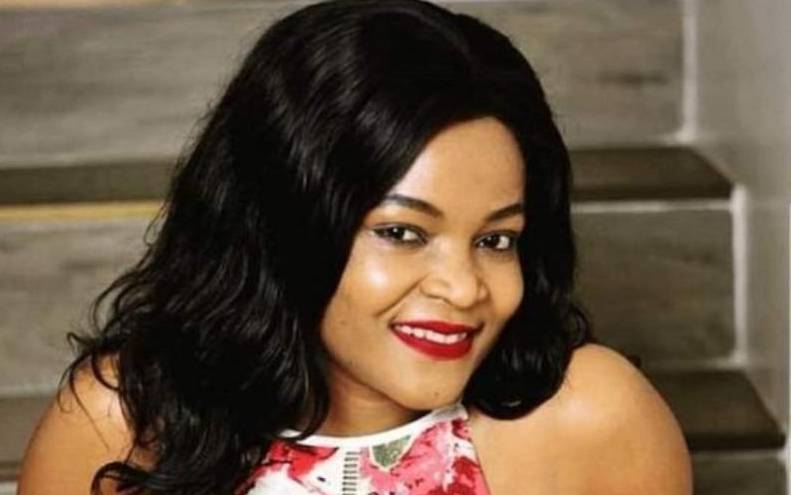 Dedicated specialist
Memories of Doreen Adisa, the first doctor to succumb to the virus, are still fresh among her colleagues and patients.
Kenya Obstetrical and Gynaecological Society (KOBGS) remembers Lugaliki as a dedicated specialist who impacted lives of patients, junior gynaecology doctors and her senior colleagues.
"The doctor provided quality maternal care to hundreds of patients she attended to and was loved by her colleagues," said KOBGS Secretary-General Kireki Omanwa.
Kenya has 420 gynaecologists mostly based in Nairobi. It takes 15 years to be accredited as an obstetrician and gynaecologist.
The Covid-19 pandemic continues to expose Kenya's healthcare system.
With the high number of Covid-19 patients in need of ICU care, for instance, there is a shortage of experts to man specialised units.
Related Topics