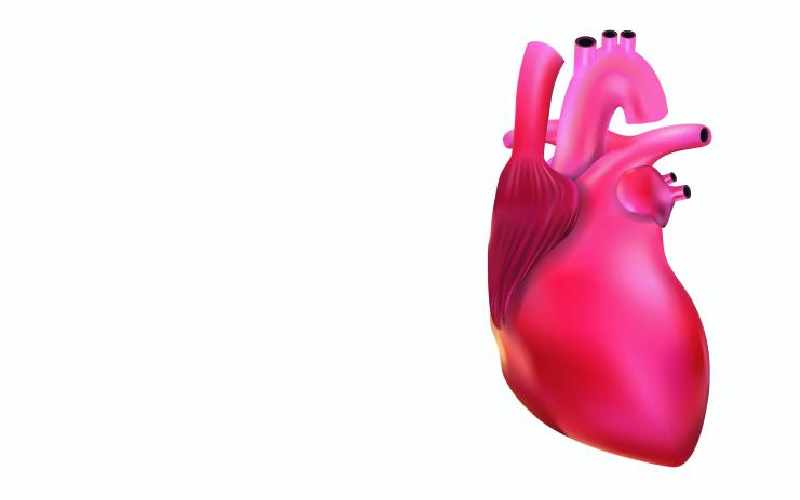 Cardiovascular diseases are the number one cause of death globally, taking an estimated 17.9 million lives annually, the World Health Organisation reports.
The Journal of the American College of Cardiology (JACC) this year predicted an increase in heart block and sinus incidences due to the increasing life expectancy in many African countries.
"With an estimated population of 1.2 billion people in Africa and a worldwide prevalence of heart block, it is likely that an increasing number of patients will require pacing in Africa," it says. Pacing is the act or process of regulating the timing or intensity of cardiac contractions using an artificial pacemaker.
Out with the old
The pacemaker is a small electronic device that is usually placed in the chest to help a patient have a normal lifestyle by monitoring and controlling their heartbeat. "It monitors the heart rhythm and if necessary reminds the heart to beat so that the rhythm problem can be corrected," says Dr Mohamed Jeilan, a cardiologist and pacemaker specialist at Aga Khan University Hospital, Nairobi.
Pacemakers and other devices that monitor and treat arrhythmia and other heart abnormalities generally have one of two limitations. They are usually made with rigid materials that can't move to accommodate a beating heart, or they are made from soft materials that can collect only a limited amount of information.
In with the new
But cardiologists and heart patients have now received a boost following a recent innovation as reported in Nature Electronics journal. Researchers led by a mechanical engineer from the University of Houston have created a patch made from fully rubbery electronics that can be placed directly on the heart to collect electrophysiological activity, temperature, heartbeat and other indicators, all at the same time.
The rubbery patch is made of a material with mechanical properties that mimic cardiac tissue, allowing for a closer interface and reducing the risk of the implant damaging the heart muscle.
This innovation means for the first time in history, bioelectronics devices have been developed based on fully rubbery electronic materials that are compatible with heart tissue, solving the limitations of previous cardiac implants.
"For people who have heart arrhythmia or a heart attack, you need to quickly identify the problem," says Cunjiang Yu, Professor of Mechanical Engineering at the University of Houston. "This device can do that."
In addition to its ability to simultaneously collect information from multiple locations on the heart, the device can harvest energy from a beating heart, allowing it to perform without an external power source. "Our rubbery epicardial patch is capable of multiplexed ECG mapping, strain and temperature sensing, electrical pacing, thermal ablation and energy harvesting functions." Yu said.
But…
JACC reports that the four main barriers to pacing in Africa are the lack of skilled implanters, lack of facilities for implantation, high cost of devices, and lack of government support. There is a glimpse of hope however, as pacing in Africa continues to evolve in an uncoordinated way across the continent with significant variation in local expertise, cost, and utilisation.
This invention comes as a relief to patients and a boost to pacing specialists in Kenya.