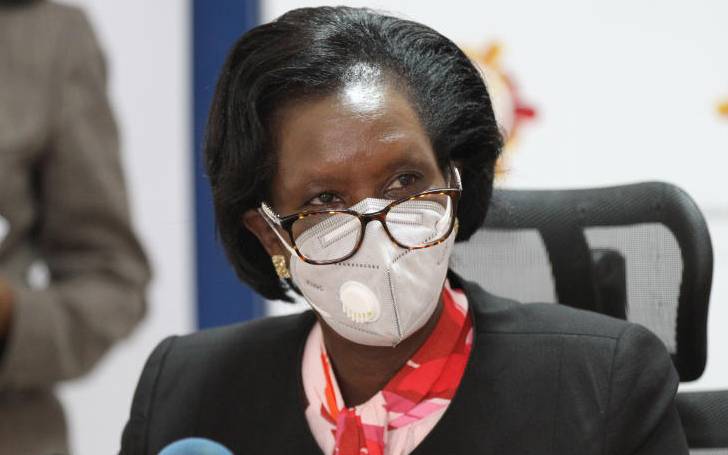 The Kenyatta National Hospital (KNH) and the Salaries and Remuneration Commission (SRC) have agreed on how staff salaries will be reviewed.
This will see the lowest paid worker get Sh33,152 as basic pay up from Sh23,810.
Staff in job grades A3, A2 and A1 will earn up to Sh40,756 as basic pay. This grade has office assistants.
Basic salary for the hospital's chief executive officer, has been retained at Sh395,386 as the minimum and Sh560,000 as maximum. This follows a special job evaluation conducted on October 19 virtually between SRC and KNH.
Communication from SRC to Ministry of Health Principal Secretary Susan Mochache documenting the changes indicates that this will cost the hospital Sh203 million each financial year with effect from July 1.
"The advisory is for the 2017/18 -2019/2020 remuneration review cycle and will form the baseline for the 2021/22 -2024/25 remuneration review cycle," reads the letter dated October 21, and signed by SRC boss Anne Gitau.
The evaluation follows push and pull between the staff and SRC on what was described as historical injustice after the upgrade of the hospital's status as a parastatal from 3C to 7A in 2012 by the State Corporation Advisory Committee.
The upgrade was to come with a review of salaries which the staff demanded during their strike in September.
SRC did the job re-evaluation which involved all stakeholders on October 15 before a follow-up meeting on October 19.
Scrapped job grade
The re-evaluation however only applies to basic salary.
The changes do not take effect immediately as the letter indicates the respective workers' unions need to negotiate with the hospital within the salary bands provided by SRC.
"The basic salary structure shall form the basis for the management of KNH to negotiate with the three trade unions that represent workers in KNH (Kudheiha, Knun and KMPDU) within a Collective Bargaining Agreement framework which shall be concluded and registered in the Employment and Labour Relation Court for Implementation," said SRC Chief Executive in the communication to Health PS.
The re-evaluation has scrapped some job grades and combined others. For example, A1 and A2 have been scrapped and now the lowest job grade is A3. The hospital now has 14 from the previous 16 job grades.
Related Topics