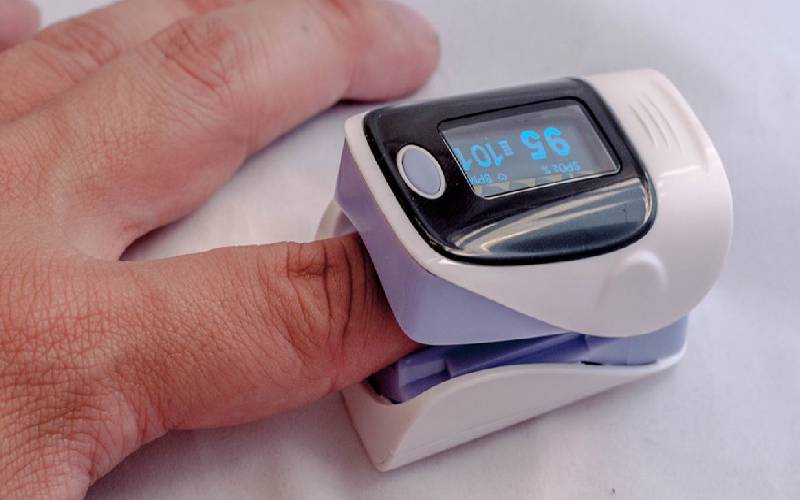 A normal resting human heart beats 60-100 times a minute, pumping about 7,000 liters of blood every day. If your blood vessels were to be laid out end to end, the blood your heart pumps could travel about 60,000 miles through them.
One of the main reasons why it is important for your heart to continue beating is because it pumps oxygenated blood to other body parts. A low oxygen level in your blood - or hypoxemia, causes hypoxia, which refers to a condition in which a region of - or the whole body - lacks adequate oxygen supply at the tissue level. This can make you experience confusion, dizziness, chest pains, restlessness or breathing complications.
Enter the pulse oximeter, a small, clip-like device that measures the percentage of haemoglobin in the blood. Pulse oximetry is a non-invasive and painless test that measures the oxygen saturation level in your blood (SpO2). This simple, non-invasive procedure determines how well oxygen is being pumped to body parts furthest from the heart, like the arms and legs.
How it works
The pulse oximeter is usually attached to a body part like a toe, finger or earlobe and takes only seconds to make a reading. Most commonly, physicians place it on a fingertip, where small beams of light pass through the blood in the finger, measuring the amount of oxygen. It does this by measuring changes in light absorption in oxygenated or deoxygenated blood.
This test can rapidly detect the slightest changes in how efficiently your heart pumps oxygen to other parts of your body. It, therefore, measures both your oxygen saturation level and heart rate. You may feel a small amount of pressure on your finger during the test, but the procedure is generally painless, with no pinching sensation.
Pulse oximeters are often used in critical care settings like emergency rooms in hospitals and can be used to monitor the health of individuals with conditions that affect oxygen levels like pneumonia and chronic obstructive pulmonary disease (COPD), while they are in hospitals.
Pulse oximeters and Covid-19
A healthy person should be able to achieve oxygen saturation levels of between 95 per cent and 100 per cent. While patients with mild respiratory diseases may have their SpO2 levels fall to 90 per cent, a person who has consistent readings below this will require supplemental oxygen to avoid hypoxic conditions.
Recently, pulse oximeters have become essential tools in detecting Covid-19 pneumonia in patients, even when they are not showing pneumonia symptoms.
"When Covid-19 pneumonia first strikes, patients, don't feel short of breathe, even as their oxygen levels fall. And by the time they do, they have alarmingly low oxygen levels and moderate-to-severe pneumonia," Dr Richard Levitan, an emergency doctor told the New York Times in April.
"There is a way we could identify more patients who have Covid-19 pneumonia sooner and treat them more effectively — and it would not require waiting for a coronavirus test at a hospital or doctor's office, but just detecting silent hypoxia early through a pulse oximeter," he said.
Pulse oximeters are easy to use; you can get one from a pharmacy even without a prescription. In Kenya, it will cost you between Sh2,000 and Sh5,000 to buy one. It is, however, important to consult a physician if you are using a pulse oximeter at home.