Home
/
Health & Science
State now links virus spread to weather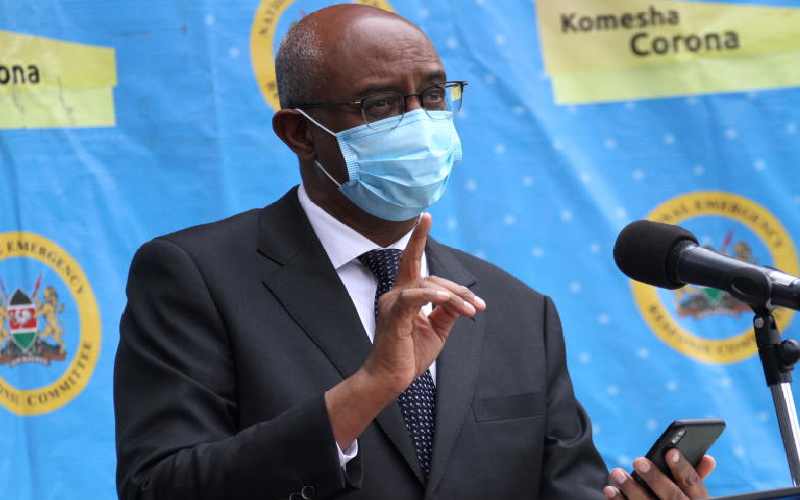 The government has changed its earlier stand that the increased Covid-19 cases are not linked in any way to the cold season.
Health Director General Dr Patrick Amoth said late last month that there was no scientific evidence to show Covid-19 spreads faster during the cold season.
But yesterday, Health Chief Administrative Secretary Rashid (pictured) Aman said the cold season does impact lung functions and even worsens risk of infection.
He said this is compounded by the fact that infections like influenza and Covid-19 have the same symptoms.
As at yesterday, the country had 22,597 confirmed cases after 544 more people tested positive. This is as 13 more people succumbed to the virus, raising the number of fatalities to 382.
The cold season has been on since March – the same period the country reported its first case (March 13) and will go on until August – which is around the time Covid-19 peak is expected.
Dr Aman said considering the infectious nature of Covid-19 as an airborne disease, there are concerns cases might rise during this period.
He said this poses risk to children, persons with respiratory illnesses like chronic obstructive pulmonary disease, and the aged.
"This should be a wake-up call to all those with respiratory illnesses to take extra care because it is during this period that the conditions can suddenly worsen," he warned.
The relationship between cold season and Covid-19 has been a back-and-forth debate that even the World Health Organisation (WHO) has not been definite about.
In June, WHO Executive Director Mike Ryan said there is no clear data that can authenticate the claim about winter and the spread of the virus.
"We cannot rely on an expectation that the season or the temperature will be the answer to (the disease's spread)," he said.
Related Topics