Michael Kibunja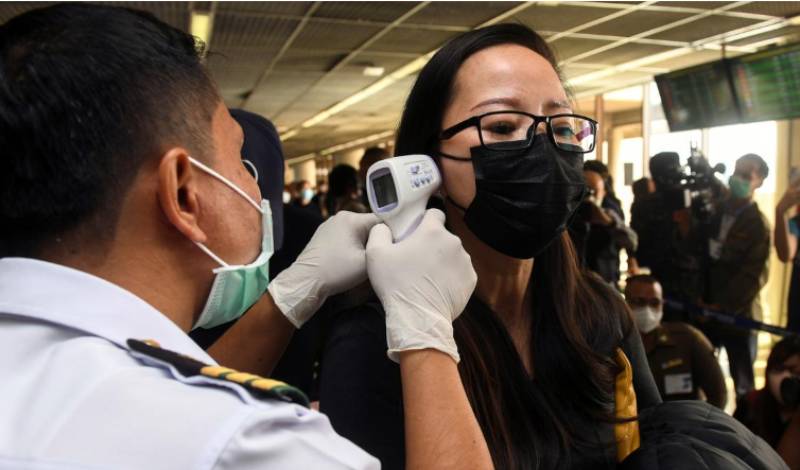 An article headlined "No One Knows What Thailand Is Doing Right With COVID-19, But So Far It's Working" was published last week in the New York Times.
It is not true that no one knows what Thailand is doing to contain the Covid-19 epidemic in Thailand. The Government of Prime Minister Prayut Chan-o-cha, a former Army General, knows exactly what they are doing to contain the epidemic.
I am a Kenyan based in Bangkok, Thailand and have seen the entire Covid-19 episode unfold here. Contrary to beliefs back home in Kenya, South East Asia has suffered much less than the other countries in the world. There have been fewer Covid-19 deaths in Thailand than in Kenya.
As of last weekend, Thailand had not reported a new local case of Covid-19 in 52 days. Yes, fifty-two days as intensive testing continues.
It's almost unfathomable how Thailand has reported only 3258 cases and 58 deaths only. The way they look at it, each death is one too many. But they are not letting their guard down. Not yet. Anti-Covid measures are still being practised fully.
In the last two months, the only cases reported were those detected at entry points to the country mainly by returning Thai and are detected during the 14-day quarantine period.
When Thailand's golfing giants Kiradech Aphibarnrat and the two Jutanugarn sisters, Ariya and Moriya, who play on the lucrative US PGA and LPGA Tours, finally made it back to the country three months ago, they self-quarantined in a Bangkok Hotel.
The measures that Thailand has put in place since the first cases of the virus were reported are well documented and available to those who may wish to learn from them.
Without any question, a major factor has been the willingness of the Thai people to comply with rules and regulations and to follow guidelines put in place.
Do not for one moment confuse the obedience of Thais for being docile. Thais are reasonable, peaceful but resolute people who can be as tough as nails if the situation demands.
You just need to count the number of coups that have happened in Thailand to appreciate that. At the moment, two former deposed Prime Ministers, Thaksin Shinawatra and Yingluck Shinawatra are in exile.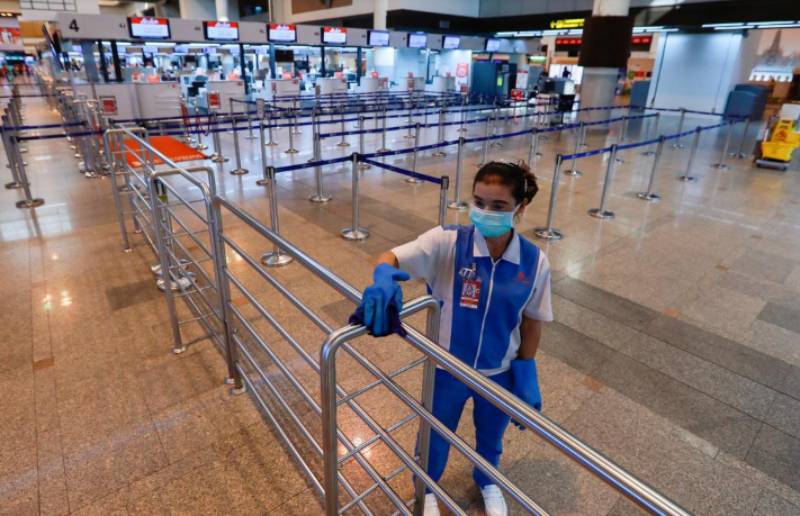 When a disagreement happened at the Suvarnabhumi Airport one night early in the year regarding the course of action to take on returning Thai residents who had not been tested for Covid-19, they were allowed in but with an understanding that they would be contacted for further action.
When contacted the next morning, all of them promptly and voluntarily reported to quarantine facilities. The Thai returnees understood that their presence at their homes posed an imminent danger to their loved ones.
Going back to the New York Times article, the writer posited that the other factors that may have contributed to the low numbers in Thailand as cultural.
One of them is the social distancing embedded in Thai culture by their habit of greeting each other with a Wai, a prayer-like motion with both hands brought to the face, rather than shaking hands.
Lucky for Thais In Bangkok and some other areas prone to the menace of smog, the practice of wearing N95 masks was already established and seamlessly continued in March when the virus menace became clear.
A robust health system has helped Thailand react to Covid-19 cases swiftly and adequately. Their experience when dealing with previous SARS, Swine Flu and Ebola epidemics, as well as the structure and systems established to deal with the pandemics helped in dealing with Covid-19.
Just as the New York Times writer is baffled, many people do not believe that Thailand never went through an official lockdown. Instead, the people conducted voluntary lockdown.
They spent three months indoors on their own accord. Only one person would leave the house, once every two weeks to go shopping for groceries.
As Covid-19 reached its peak, the Government did declare a 10pm to 5am curfew for one month. It is during late-night drinking carouses that caution and social distances reduce, and when masks and other attire drops. That is how contagion spreads.
School and critical business were hampered but did not stop. Courtesy of ubiquitous and affordable high Internet connectivity, most people worked from home, holding virtual meetings through Zoom and Skype.
The kids took their lessons online. It's amazing how by using Microsoft Teams software, Teachers were able to run live classes for their students. They interacted with and could see the students in real-time.
Nonetheless, the students had to sign in for every class and to continue with the teaching timetable as normal. They woke early as usual and even dressed in school uniform every day, no lounging around in pyjamas.
They took breaks and lunch at the usual hours, did and submitted assignments as usual and exercised during Physical education periods. This is the New Normal.
Needless to say, the government has a big role to play and should do so with utter determination. At the high of the pandemic, the government took some tough measures to contain the situation.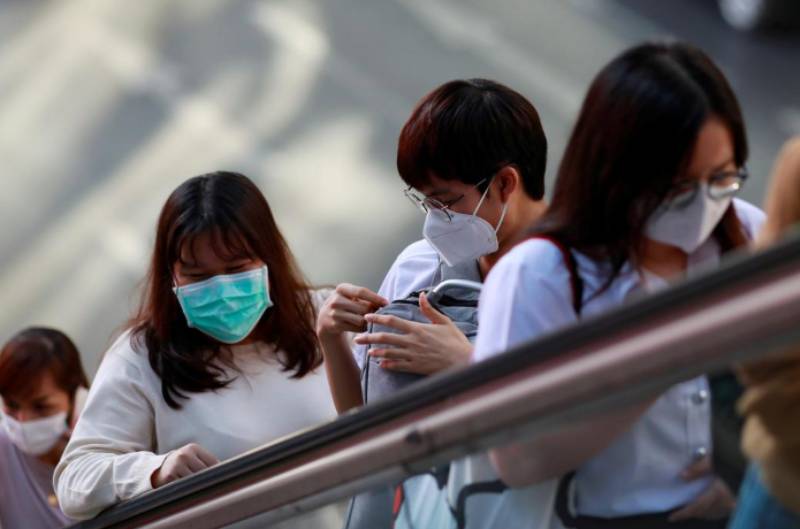 In my field of Water, Sanitation and Hygiene (WASH), messages on handwashing, sanitizing, wearing masks and social distancing were quickly spread and adopted.
At the height of Covid-19, businesses were seriously impacted, especially those prone to close contact were closed, among them shopping malls, restaurants, bars, go-go bars, massage parlours, parks and beaches.
At entry points to shopping centres, offices and hospitals, there are bottles of sanitizer and quite often someone to squeeze a dollop onto your hands as they also take your temperature.
Inside elevators and inside big supermarkets and shopping malls are placed foot-operated sanitizer dispensers. Footsteps are drawn inside elevators prompt you to face the walls, not each other.
There is no crowding at the cashier. Footprints images on the floor indicate you should stand at least one meter behind each other. Cashiers wear masks and face shields to protect themselves and the shoppers from airborne saliva droplets.
Where restaurants have been reopened, every other seat is skipped and there is no facing each other unless a plastic barrier has been erected in between.
Thailand is the world's leading vacation destination and Tourism contributes Billions of dollars to the economy. They received 39 million visitors last year, compared to Kenya's two million.
Just to give you a glimpse of that, five thousand Chinese arrived in Thailand every day! There were direct flights from Cities like Wuhan to the beach cities, Despite this, all Tourist entries were banned.
Bangkok and the Coastal cities are famous for their vibrant nightlife, street foods hospitality and sandy sunny beaches. The picturesque beach scenes in the Leornado di Caprio movie, The Beach, were shot here. Tourists come from all over the world to enjoy these beaches.
All that came to a standstill, something almost unimaginable previously. Bars and restaurants were closed and for a month, sale of beer was banned, even for taking home.
There is a lot to be learned from the Thailand experience. An interesting initiative geared towards efficient contact tracing is by setting up Barcodes that are displayed at entrances to hospitals, shopping malls and offices.
All one does is capture the image with your phone's barcode reader as you enter and exit. Should a Covid-19 case be discovered at the facility, it is a simple case for them to download the phone contacts for everybody who was at that facility and alert them to go for testing.
The one question one would ask is how the poor and needy survived during the months of self-lockdown? The Thai Government set up a program where needy persons were assisted with an equivalent of Ksh15,000 per months. All one had to do was register for the program by phone.
A culture of honesty ensured that those who did not need it did not register. Those who registered by mistake or who received assistance from other sources withdrew from the Government assistance program voluntarily.
In neighbouring Vietnam, they set up rice vending machines where the needy could help themselves to free rice. Nobody is grabbing or hoarding. There is something to say about Buddhism.
Those with house help, driver, tutors for students and other staff asked them to stay away but paid them half the salary, even without them working. This was out of personal choice, not enforcement.
To Hannah Beech at New York times, Thais know what they are doing right. You just need to study there and other South East Asian models to learn how Covid-19 can be contained.
Political will is imperative. Mindless politicking as is happening in the United States of America is not a solution. Neither is ignoring it or wishing it away.
-Eng. Michael Kibunja is a Water Sanitation and Hygiene Consultant for the UNICEF East Asia and Pacific Regional Office in Bangkok, Thailand. Email: [email protected]