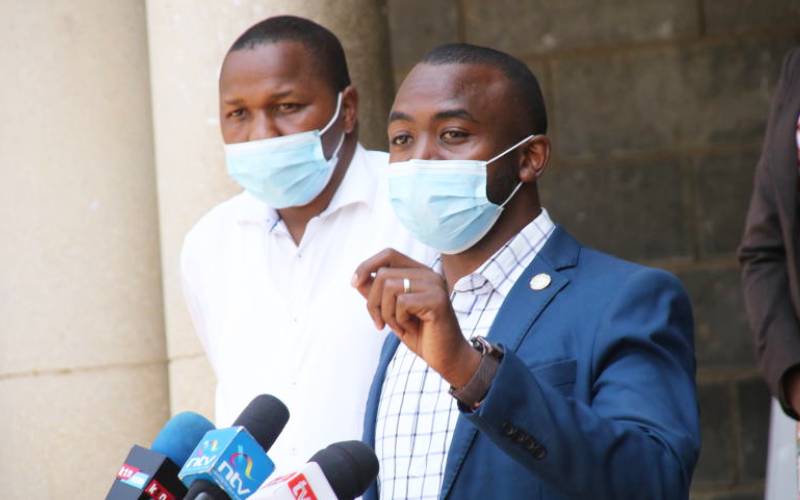 Experts have called for caution following President Uhuru Kenyatta's decision to ease travel restrictions, warning that failure to adhere to safety guidelines could lead to an upsurge of Covid-19 infections.
Yesterday, the president lifted movement restrictions imposed on Nairobi, Mombasa and Mandera, but warned that the country will revert to a lockdown with zero option should cases show an upward trend in the next 21 days.
The announcement came just days after Madagascar reverted to a lockdown owing to a new coronavirus wave, weeks after President Andry Rajoelina opened up the country.
Similar trends have been observed in the United States where easing of restrictions translated to more coronavirus cases.
According to former Kemri Director Davy Koech, the president's message of personal responsibility as he opened up the country should be taken seriously.
Not prepared
Dr Koech warned against complacency as the country is not fully prepared to handle a surge in infections.
Kenya Union of Clinical Officers Chairman Peterson Wachira warned that churches will be the weakest link in the fight against Covid-19, noting that 'it is very difficult to enforce the health guidelines in places of worship.'
He said there is need for health education and communication so that Kenyans can own the measures instead of waiting for the police to enforce the regulations.
General Overseer of the Deliverance Church Bishop Mark Kariuki said although the partial opening of churches was a welcome move, the guidelines on the number of church attendees was not well thought out.
"There are churches with only 50 members but they have a small space that even the 50 people are squeezed. We welcome the partial opening but they should have considered space not just the number," said Bishop Kariuki.