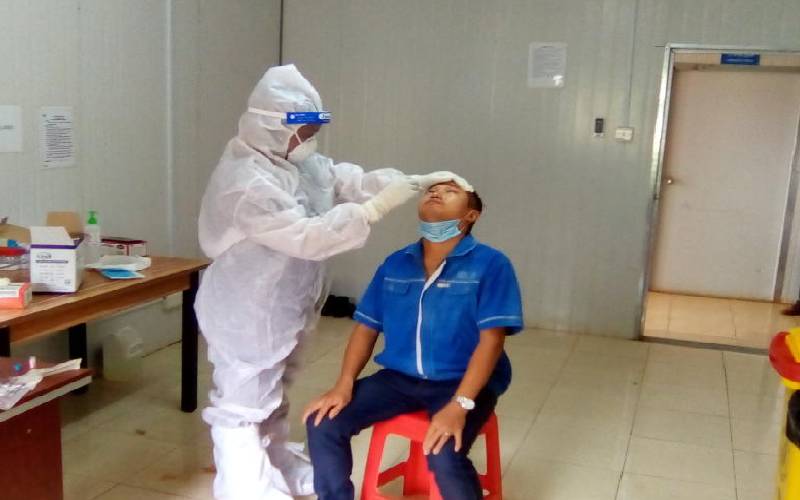 Kenya is warming up to contentious findings by the global health body on asymptomatic cases, even as the country yesterday reported 133 new Covid-19 cases.
The adoption of the World Health Organisation (WHO) findings, which have been criticised globally, have informed the latest decision by the Ministry of Health to do away with routine tests for hotel and restaurant workers.
Earlier protocols by the ministry on re-opening of hotels dictated that the workers should be tested every 14 days, which takes into account the virus' incubation period in the body before it can be detected.
Yesterday, Health Cabinet Secretary Mutahi Kagwe, while issuing the daily update, revised these protocols, saying hotel workers would only be tested if they exhibit symptoms or if their facilities break the safety measures issued to them.
Kagwe said the new protocols are in line with WHO findings.
"It is part of it. It is also because it is very expensive to test," he said.
He further announced that hotel hours have been extended to 7.30pm from 5pm following a revision of curfew hours.
The CS said the ministry would not retest anyone whose first sample turned negative unless they show symptoms, or behave in a manner that would suggest they are unwell.
Heavily criticised
The findings by WHO that asymptomatic cases are less likely to pass the virus has been heavily criticised in the medical world, forcing the global health body to sanitise these findings, and advice on use of masks in the context of Covid-19.
However, with the introduction of home-based care and the revision of testing protocols for hotel workers, Kenya appears to be warming up to these findings.
WHO last week stated that there is little evidence people who exhibit no symptoms can pass the virus, even though in the same breath, the global health body advised everyone to wear some form of masks – medical or non-medical – to minimise the virus' spread.
"Comprehensive studies on transmission from asymptomatic individuals are difficult to conduct, but the available evidence from contact tracing reported by Member States suggests that asymptomatic infected individuals are much less likely to transmit the virus than those who develop symptoms," it explained.
WHO Head of Emerging Diseases Maria van Kerkhove, who had made the comments, was forced to retract the same, saying the findings were not necessarily a policy or to be treated as WHO's stand.
"I was referring to a small sub-set of studies," she said.
Director of Public Health Francis Kuria noted that many asymptomatic cases in communities have led to positive cases.
"So the possibility of asymptomatic positive people shedding the virus is still alive, so the use of the mask is still stressed," he said, adding that this is the reason WHO revised its earlier stand.
Up to 80 per cent of Kenya's Covid-19 cases are either asymptomatic or mildly symptomatic.
This scientific fact is what the country is pegging its introduction of home-based care on as it seeks to free up space in the country's health facilities.
Related Topics