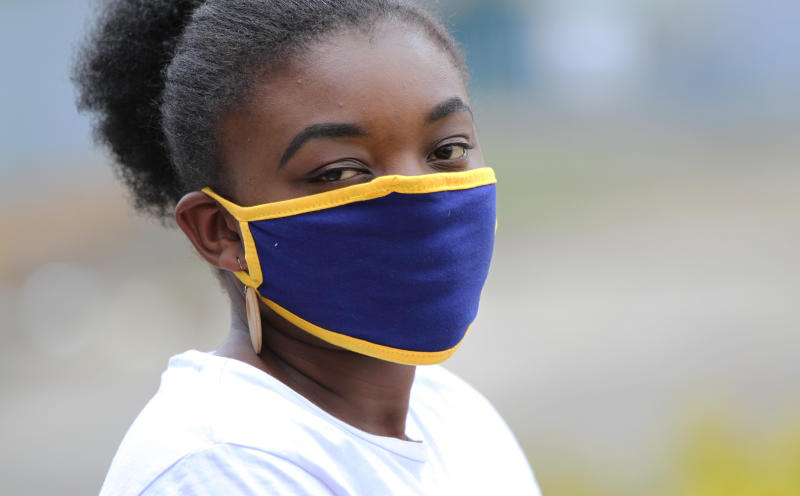 Wearing a mask is the most effective way to protect yourself from coronavirus, according to the latest study.
The findings, published in the Proceedings of the National Academy of Sciences of the United States (PNAS) yesterday, compared trends in Covid-19 infections in China, Italy, and New York City, from January 23 to May 9.
The research, titled 'Identifying airborne transmission as the dominant route for the spread of Covid-19', show that use of masks prevented over 78,000 infections in Italy between April 6 and May 9.
The masks, whose use in public places has been made mandatory in Kenya, and many other countries, also stopped another 66,000 infections in New York City between April 17 and May 9, suggesting airborne transmission plays a major role in the spread of Covid-19.
"We conclude that wearing of masks in public is the most effective means of preventing inter-human transmission. This inexpensive practice in conjunction with simultaneous social distancing, quarantine and contact tracing, are the best weapons to stop the Covid-19 pandemic," the research said.
The study was conducted by researchers Renyi Zhang (Department of Atmospheric Sciences, Texas A &M University), Yixin Li (Department of Chemistry, Texas A &M University), Mario Mollina (Department of Chemistry, University of California, San Diego) and Yuan Wang (Division of Geological and Planetary Sciences, California Institute of Technology).
The researchers said airborne transmission represents the most dominant route through which the coronavirus is spread.
"This protective measure alone can significantly reduce the number of infections. Other mitigation measures, such as social distancing, implemented in the US, are insufficient by themselves in protecting the public. Our work also highlights the fact that sound science is essential in decision-making for the current and future health pandemics," the researchers said.
They said the novel coronavirus, named severe acute respiratory syndrome coronavirus 2 (SARS-CoV-2), belongs to the family of the pathogen that was responsible for respiratory illness that was linked to the 2002–2003 outbreak (SARS-CoV1).
Other than masks, Health CS Mutahi Kagwe has also made social-distancing in matatus mandatory.
The government is also encouraging people to regularly wash their hands with soap and running water.