Graham Kajilwa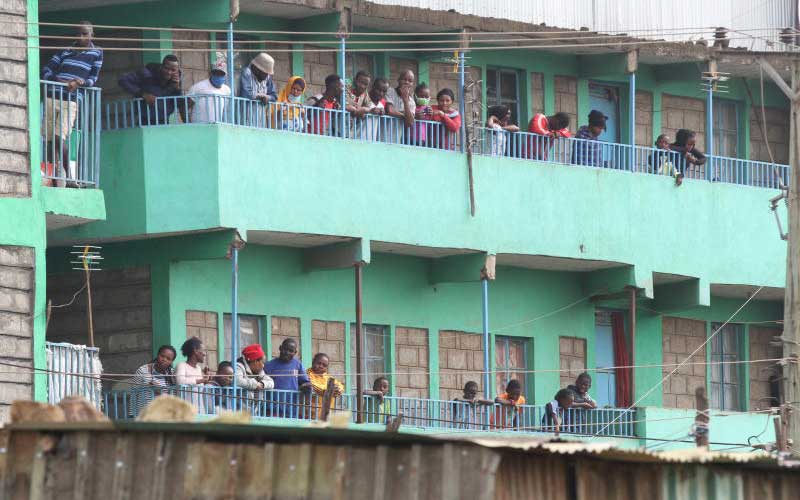 The government has ruled out targeted mass testing in areas under lockdown even as Eastleigh maintained the highest number of new Covid-19 infections in Nairobi.
Of the 17 new cases in Nairobi announced yesterday, nine are from Eastleigh. A total of 230 samples were tested in the area.
Kawangware, the other hotspot in Nairobi, had two cases, the same as Parklands. Riruta, South C, Umoja and Juja Road each had one case.
So far, Eastleigh has recorded 77 cases of Covid-19. Kenya's total tally now stands at 607 after 25 more people tested positive.
Health Chief Administrative Secretary Rashid Aman said the decision to lock down Eastleigh and Old Town in Mombasa were meant to protect Kenyans.
"We are aware that the measures may cause some inconveniences, but we are appealing to you for understanding," Dr Aman said.
It was expected that part of the reason for locking down the two areas was to ramp up testing to ensure all those who have been exposed to the virus are identified and isolated.
However, Health Acting Director General Patrick Amoth said targeted testing was "only applicable in specific circumstances."
"Tests are based on contact-tracing. We only carry out targeted mass-testing if we are not able to map the contacts," Dr Amoth said.
Targeted mass-testing has already been done among healthcare workers, and Amoth said some 30 medics were found to be exposed, but not necessarily in the line of duty.
He said the teams at the Emergency Operation Centre were tested every 14 days.
But even as the government grapples with how to control the spread of the disease in the two areas, Aman said the Health ministry was aware that some individuals have sneaked out of Eastleigh and gone to South C and South B estates.
"This move is counter-productive as you end up transferring the problem to another area," he said.