Home
/
Health & Science
Mastercard and Equity commit Sh1.1b for PPE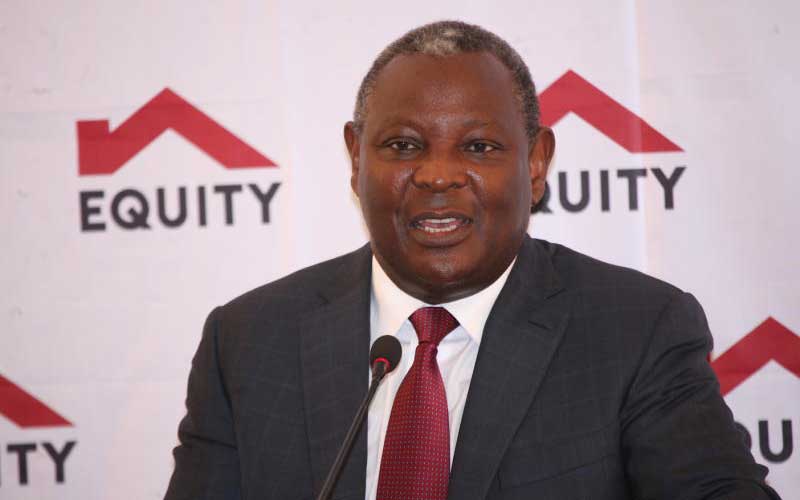 Equity Group and Mastercard foundations yesterday pledged Sh1.1 billion for Personal Protective Equipment for Covid-19 frontline health workers.
Equity Bank committed to provide Sh300 million while Mastercard Foundation committed Sh500 million as part of its Covid-19 Recovery and Resilience Programme.
The funding also includes a donation of Sh300 million from the family of Equity Group Holdings Chief Executive Officer James Mwangi.
"It started when my attention was drawn to a group of students and doctors who were raising funds for PPE for young post-graduate students especially at Kenyatta National Hospital (KNH)," said Mwangi.
"When I shared the need with my family, a robust discussion revealed the urgency to holistically address the issue as it was not prudent to provide the PPE to students without also focusing on the plight of the doctors, nurses, clinical officers and medical staff."
Mwangi, who is a member of the Covid-19 Emergency Response Fund Board, said they invited Kenya Medical Association CEO and a group of doctors from KNH and the University of Nairobi, where it was established that PPE for medical staff handling Covid-19 patients were needed.
"A team of seven was formed to help structure this initiative," said Mwangi.
The committee will coordinate the implementation of the initiative to ensure availability of PPE across the country.
The committee will also help to scale up a mental wellness support system for medical staff initiated by the Kenya Medical Association.
Equity Bank (Kenya) Ltd chairman Isaac Macharia said the Board of Equity recognises the vital role of health care workers in the frontline and is proud to partner with universities and public hospitals in ensuring their safety.
CEO of the Mastercard Foundation Reeta Roy praised health care workers in the frontline of caring and safeguarding community health.
"We must keep them safe. We are grateful that this partnership meets the immediate needs precipitated by Covid-19, which the foundation is prioritising through our Mastercard Foundation Covid-19 Recovery and Resilience Programme," said Roy.
Mwangi appealed to Kenyans to observe the set regulations by the Ministry of Health in containing Covid-19.
Meanwhile, Betway will be distributing various packages in partnership with IWO consultancy, a firm that works closely with community-based organisations and churches.
"As a brand, we have dedicated ourselves to supporting communities in sports. As such, the Betway Cares initiative is an extension of that support especially at a time when Kenyans are struggling to make ends meet," Betway Country Manager Leon Kiptum said.
Related Topics