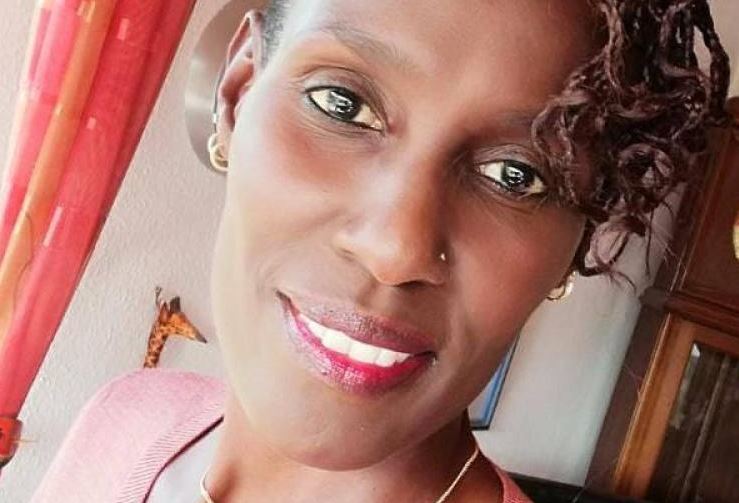 March 13 will remain forever be etched in Wanga Bress's mind. Her husband came home from work with some bad news. Some people at his workplace had been diagnosed with Covid-19, including his immediate boss who he had interacted closely with. Through the ministry of health in Germany, they were put on quarantine, to not leave the house unless necessary. It is then that reality hit her. The news that cases of coronavirus were rising in Germany had been spreading, but she never imagined it would hit her home. Then her husband started getting coughs. They were not too worried about it since he always gets allergies during winter. They went for a test and returned home with instructions to keep monitoring their temperatures three times each day. The next day, the bad news came.
SEE ALSO: Step of hope as 587 people recover from Covid-19
"He was on phone with the hospital where he had taken the test. l stood across him, looking at him and trying to pick every word they said. I saw how his facial expression changed to that of horror. I knew the results were not good. Then he confirmed to me that he had tested positive to Covid-19. He had it," says Bress.
Persistant cough
What followed, she says, was a whirlwind of emotions. Her husband was panicking, giving a list of all people he had interacted with so that they could be tracked and tested. "I started cleaning and disinfecting everywhere in the house. I took care of him. Our living room has good space, so we ensured there was always a two-metre distance between us," says the resident of Schmallenberg town in North Rhine-Westphalia State . The other symptoms of Covid-19 began in earnest a few days after his diagnosis. His cough persisted, he would get fatigued and his temperature kept rising. Bress says at that time, she felt it was important for her to take care of him.
SEE ALSO: Businesses bet on flights resumption
"I would give him soup and tea at different intervals. One evening l thought of my mum and how she would cover us with a blanket over a bucket of hot water steaming Muarubaini or Vicks to decongest our nostrils or chest. I decided to apply the same treatment to my husband. I used my facial steamer and added in a little bit of Vicks Vaporub. It worked well. He loved it. That night he slept well," she says. It is also the same night that Wanga says her temperature started rising and she started feeling sick. "I had an itchy throat, dry cough, headache and fever," she says. The next day, her symptoms got worse. She was now shivering and her temperature kept rising. She started getting anxious, since they were the same symptoms she had seen in her husband, and read on news to be what patients of Covid-19 get.
Deserted streets
"I would take asprin, but I was not getting any better," she says.
SEE ALSO: The Impact of COVID-19 on cybersecurity … Is it a double tragedy?
She was called in for a test, one she says is extremely uncomfortable. "Taking a coronavirus test is not pleasant at all. A swab stick is pushed so deep in the throat. I almost threw up. Then the same swab is pushed in one of the nostril," she says, describing the moment as scary. The streets of Germany are deserted, and only people with security clearance are allowed in hospitals. The air around is eerily quiet. Patients go in unaccompanied, and unlike the past where sick people go for tests held by their loved ones to assure them that things will get better, coronavirus means going in all alone. She was not given any medication, as there is none yet. She was told to continue being on quarantine and manage her symptoms. As of Wednesday, she was beginning to feel better and her temperature was getting lower, a sign that her body's immunity was fighting the virus. "The condition spreads so fast from one person to another. We were told to only treat the symptoms as they come," she says. She records her symptoms every day and ensures she keeps away from her two children who have not shown any symptoms yet. Her experience has awakened her to the fact that coronavirus is real, and it takes just a few interactions to get it.