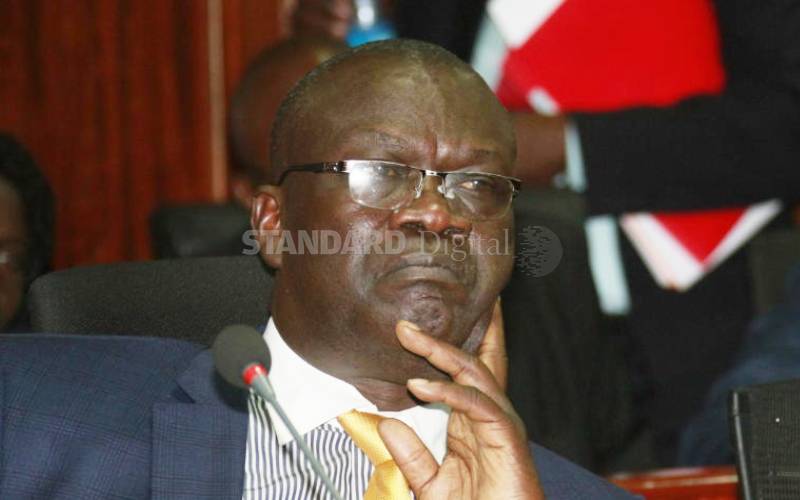 Siaya County has set up and equipped a holding area at the County Referral Hospital in preparation for coronavirus. All cases associated with Covid-19 will be handled at an isolation ward at the Bondo Sub-County Hospital. A statement from county communication director Jerry Ochieng said the rest of the facilities in the county are in the final stages of achieving the same level of preparedness. The county has set up an emergency response team to be headed by Governor Cornel Rasanga and County Commissioner Michael Ole-Tialal. Ochineg said, "We have set up screening desks in all our facilities to enable early detection and containment." Capacity building and training of healthcare workers by the national government is ongoing. The county, he said, has received infection prevention control items from the Health ministry. "We are currently establishing a hotline mobile number specific to Siaya County," the communication chief added. In the meantime, all suspected cases are to be reported directly to the county Health department via 0800721546. Residents were urged to be on the lookout for the following signs: Difficulty breathing or shortness of breath Persistent pain or pressure in the chest Bluish lips or face Fever Persistent coughing
The move by the Siaya county government comes a few hours after two new cases of coronavirus were confirmed in the country.
Making the announcement at Harambee House, Nairobi, President Uhuru Kenyatta said that the two have since been moved to isolation wards at Kenyatta National Hospital but are in stable condition.
All 27 people who came into close contact with 'patient zero' have also been tested for the virus at the National Influenza Centre.
In view of the new developments, the Government has suspended all travel for persons coming into Kenya from countries with reported Covid-19 cases.
"Only Kenyans and foreigners with valid permits will be allowed into Kenya for the next 30 days, as long as they self-quarantine or go to government facilities," Uhuru said.
This will be effected within the next 48 hours to cater for passengers who are en-route.
All persons who have come to Kenya within the last 14 days have been ordered to self-quarantine.
"If anyone exhibits symptoms of the coronavirus pandemic, ensure you visit the nearest health facility," the president appealed.
Related Topics