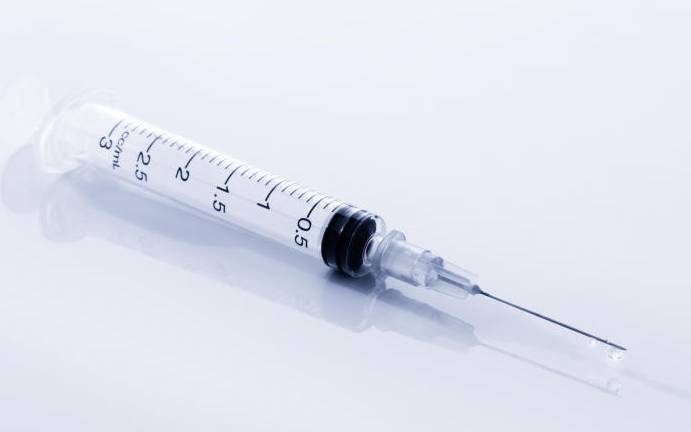 A doctor has moved to court to stop the medical board from punishing him for overdosing a one-year-old baby.
Donald Oyatsi claims that the Kenya Medical Practitioners and Dentists Council's disciplinary and ethics committee erred in concluding that he was guilty of negligence and ordering that he compensates the child's mother without giving him a chance to defend himself.
His lawyer Eunice Akello argued that the medical board's decision was contrary to rules of natural justice and violated Dr Oyatsi's right to fair trial.
"They had no powers to make adverse findings against the doctor and order him to compensate the complainant. He is likely to suffer irreparable loss should the board proceed to enforce the illegal decision," said Akello.
The complaint against Oyatsi was filed by Anne Kimondo on behalf of her then one-year-old daughter.
Ms Kimondo, in her application, claimed her daughter was diagnosed with development delay when she was seven-months-old. She also had brain damage and was subjected to occupational therapy at Kenyatta National Hospital.
She stated that after her daughter celebrated her first birthday, she developed seizures upon which she was referred to Oyatsi, who was the lead paediatrician and neurologist at Gertrude's Children Hospital.
She submitted that Oyatsi prescribed some medication for the baby, but the seizures never stopped.
As her daughter's condition worsened, Ms Kimondo told the board that Oyatsi stopped picking her calls.
She claimed that she decided to seek help for daughter at a hospital in the US. Upon being reviewed, she said, the doctors discovered that her daughter had been put on the wrong medication and overdosed.
The medical board's disciplinary committee found Oyatsi guilty of overdosing the baby by using four different medications concurrently, which worsened her condition.
The board ordered him to enter into mediation with Kimondo to agree on compensation, and to pay a fine of Sh500,000 within 30 days.
Oyatsi, however, in his application challenging the findings, accused the board of being biased and taking into consideration issues that were not part of the complaint.
Online sources
According to Oyatsi, the medical board's disciplinary committee relied on evidence that had been posted on the internet, which had no connection to his handling of the patient.
He added that he did everything possible, within his medical knowledge, to help the little girl and that the guidelines he used to prescribe the medication are the ones used internationally by specialists dealing with children.
"In any case, the disciplinary board admitted that they are not experts in paediatrics and thus lacked the required knowledge to determine if the patient was over-medicated," said Oyatsi.
He wants the court to restrain the medical board from punishing him or proceeding to enforce its decision.
Related Topics