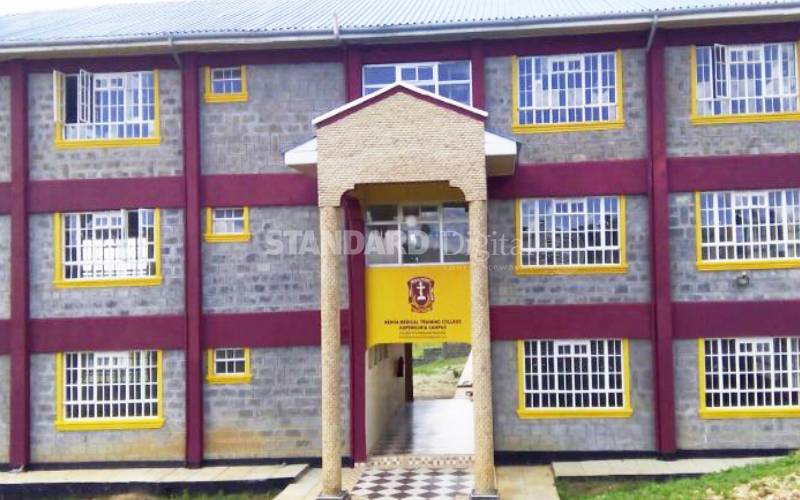 Ten foreign doctors working at the Kapsowar Mission Hospital in Elgeyo Marakwet have left due to security concerns.
Last week there was fear that the foreign doctors and their families could be targeted for attacks.
The local security team then visited the hospital and, after an assessment, advised the foreign doctors to move out of the hospital.
The doctors have been offering specialised medical care at the facility and it is feared their exit could negatively impact provision of services.
Elgeyo Marakwet County Commissioner Ahmed Omar said they advised the medics to leave following a security assessment at the facility that indicated a grave security lapse.
"We cannot allow putting of lives of the doctors at risk, especially when the hospital failed to adhere to our recommendations aimed at enhancing security and safety within its precincts," said the county commissioner.
He said the hospital management had failed to erect a concrete perimeter, making it difficult to control the movement of people in and out of the health facility.
Presidential directive
"Terrorism is a global concern and we cannot compromise the safety of vital institutions. A presidential directive had ordered around the clock surveillance and protection of vital institutions and the mission hospital is no exception," said the administrator.
He said earlier instructions that the doctors limit their movement was disregarded, thus complicating their protection by security officers.
"Until the hospital puts in place security measures as recommended, we will not allow the doctors to offer their services," he said.
According to the county commissioner, the wards are not adequately secured, making it easy for people to walk in and out without being checked.
He said there should also be metal detectors and scanners to check people and cars driving into the hospital.
Besides offering medical care, the facility situated a few metres from Kapsowar town is also the local Kenya Medical Training College campus.
Residents yesterday told The Standard the exit of the doctors would greatly affect medical services at the facility.
The hospital administrator Stanley Mutwol downplayed the security fear, saying operations at the facility were going on uninterrupted.
Plea to government
"We are calling upon the government to restore security to allow the doctors to return because services at the facility will be compromised," the administrator said.
He said the security measures ordered by the government required a lot of money and time to implement.
Currently, the hospital is guarded by a few police officers.
The hospital offers in- and out-patient services, theatre, maternity and specialised surgeries.