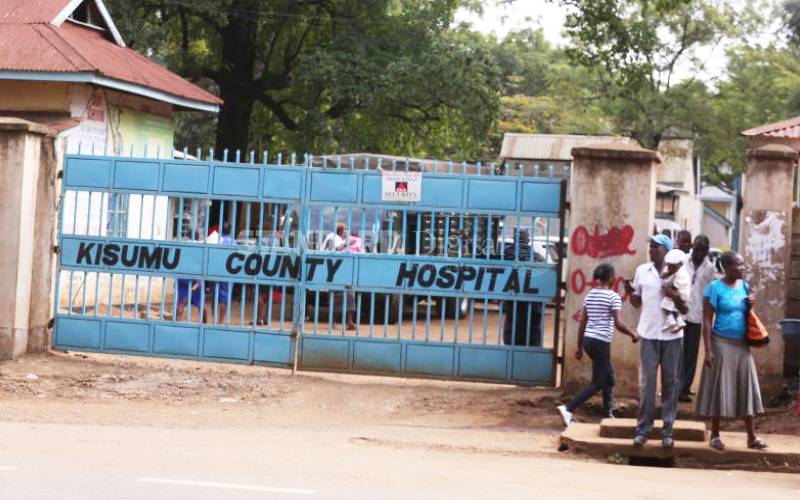 A 23-year-old man collapsed and died while queuing at the Kisumu County Referral hospital.
Edwin Odhiambo is said to have waited in the queue for almost three hours when he collapsed and died.
The boda boda rider from Kolwa Ward on the outskirts of the town had been unwell for three days.
Odhiambo's family narrated how they were kept waiting by nurses who demanded that his blood samples be taken before he could be attended to.
His brother Charles Michura said they first took him to Jaramogi Oginga Odinga Teaching and Referral Hospital where he was then referred him to Avenue Hospital for tests.
His family added that Odhiambo had been tested twice but had not put on any medication.
"We rushed him to the county hospital after his condition worsened," Michura said.
When they went in the nurses first admitted Odhiambo was very ill and that he needs to go to the casualty area, where they were asked to queue.
The queue was long and Odhiambo had to wait alongside other patients.
"The nurses demanded that they must draw his blood before administering any other treatment."
The tests at Avenue Hospital revealed Odhiambo had malaria.
The family accused the hospital of taking too long to attend to the patient.
But the hospital's Health Administrative Officer Dr Francis Ayugi denied the patient died due to doctors' negligence.
Lab tests were underway when Odhiambo died, he added.
Ayugi said nurses were in the process of preparing Odhiambo to have him taken to the ward.
"A patient was brought in critical condition and died at the outpatient room while being resuscitated," Dr Ayugi said, adding that Odhiambo had respiratory distress.
He accused the family of bringing him in at the last minute.