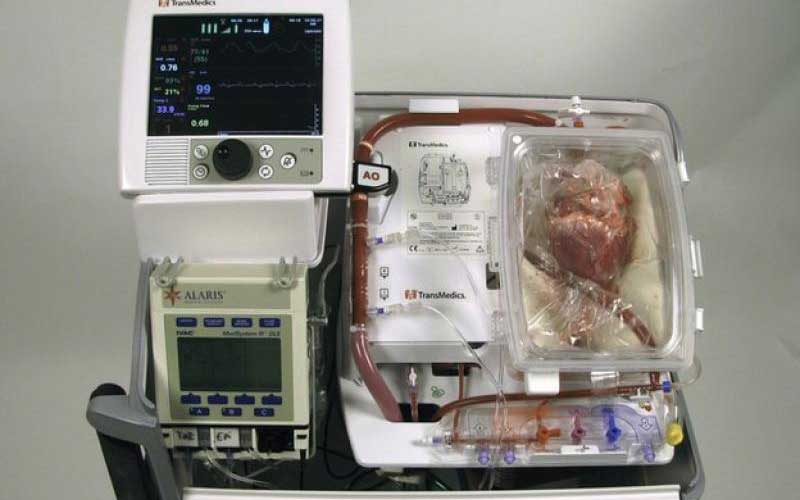 Declining family sizes, an ageing population and a rigid attachment to the dead have led to an acute shortage of transplant organs in Kenya.
"We are appealing to Kenyans to support organ harvesting from their dead," pleads Prof Peter Mungai of the East Africa Kidney Institute.
Kenyans, a largely religious people, he said are holding onto their body organs in fear of missing out at the 'Day of Resurrection.'
In many religions it is believed that the Day of Resurrection will be a time when all humankind will be brought back to their original physical form.
"Some Kenyans are worried they may miss out on this final parade, if they do not have all of their organs. But they should not worry since once you die that is the end," says the University of Nairobi don.
"Let us use the dead to save lives," Mungai said during a recent scientific symposium at the Kenyatta National Hospital (KNH).
In the last decade, KNH has performed 200 kidney transplants but some 2,000 patients remain on the waiting list.
Storage bank
But it is not only kidneys that are in short supply. Last week, (November 23, 2019) Cabinet Secretary for Health, Sicily Kariuki said about 75,000 Kenyans need corneal transplants.
However, last year only 400 corneal transplants were carried out countrywide, including at the Lions SightFirst Eye Hospital.
The hospital opened a cornea storage bank in Nairobi way back in 2010 but report receiving only 10 eyes from Kenyans of Asian origin in a year. Apart from religious fears and cultural beliefs, medical experts say Kenyans also lack a supportive legal structure for organ donation.
"The Health Act 2017 signed last year allows for organ harvesting from the dead but supportive laws are yet to be enacted," says Dr John Ngigi, head of Renal Unit at KNH.
CS Kariuki however said a Bill on organ donation and transplantation is being developed and will soon be tabled in Parliament.
The promised law has been holding KNH from starting liver transplantation despite the hospital acquiring expensive technology back in 2015.
In 2015, KNH announced buying a liver aspirator machine, which would have made Kenya the third country in Africa, after Egypt and South Africa able to do liver transplants.
While KNH waits for the law and prepares the needed infrastructure and skills, Kenyans continue traveling mainly to India for liver transplant.
KNH receives about 15 patients weekly with end stage liver disease. Of these about 80 per cent die because they cannot afford the Sh10 million required for transplant abroad. The fear of allowing organ harvesting from the dead, is not limited to Kenya, says T I Joshua, General Manager at Yashoda Hospitals of India who was in the country last week.
"But with meticulous involvement of the public we have dramatically increased the pool of transplant organs from the brain dead," said Mr Joshua.
At the apex of the structure, he explained is a government organ transplant committee in every State in India. "Every patient is registered with this committee and in case of a brain death, the transplant coordinator is informed."
The committee, Joshua explained, then moves in to counsel the family on the option of donating their relative's organs; including the heart, lungs, liver, pancreas and kidneys to save other lives.
If the family is agreeable, the committee using a publicly acknowledged waiting list and having done the necessary medical tests, does the harvesting and transplantations are done.
"This is saving lives and we are ready to work with Kenyans," said Joshua. Yashoda Hospitals of India are a major destination for Kenyans seeking organ transplants and cancer treatment.
"We are open to training Kenyans in new transplant technologies both locally and in India," said Joshua.
Long waiting times in Kenya, cost and treatment disruptions are some of the reasons many Kenyans are flying to India for transplants, says Ephantus Muhunyo Executive Director of Happy Kidney Foundation.
To convince Kenyans to let go of their dead, local medical experts have pulled in church and community leaders. "We shall talk to the people about allowing organ harvesting from their dead," Rtd Captain Kungu Muigai told the KNH symposium.
Prof Muigai, with the national council of elders said Kenyans are strongly attached to the dead. "They ask: Nikitolewa, nitarudi na nini siku ya kiama,' but we, as elders will talk to them and I am sure many will see the need," said Muigai.
The shortage of organs, Prof Mungai said is further worsened by the declining family size in Kenya and an aging population prone to chronic diseases. "The answer is to harvest from the dead," he said.
The kidney, heart and lungs are the most transplanted organs in the world in that order, while currently Kenya only has capacity to transplant kidneys. Cornea and bone graft are the most transplanted tissues, many times over body organs.