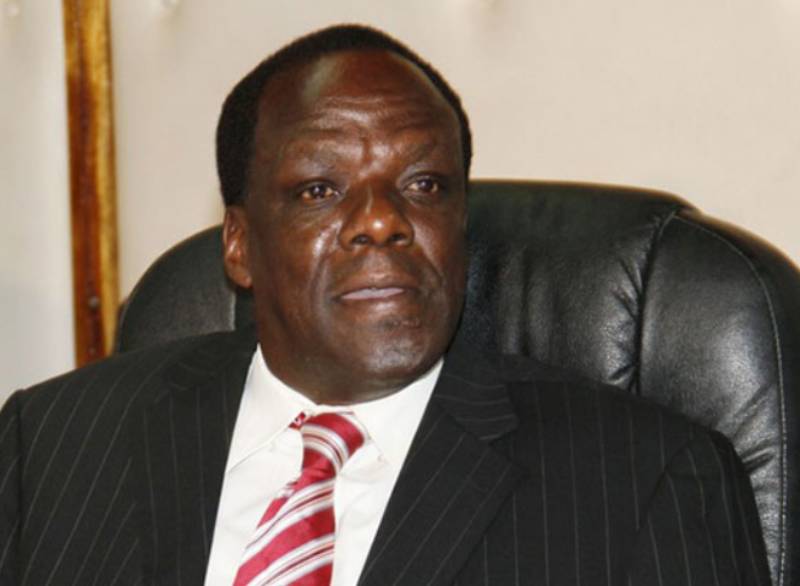 Governor Wycliffe Oparanya (pictured) is under pressure to fire top county officials implicated in the loss of close to Sh14 million earmarked for health care services. A section of members of the county assembly now want the county chief to sack Public Health Officer Evelyn Mulunji, Community Health Services Coordinator Chris Lumiti and his deputy, Stephen Anjeche over the matter. A report adopted in the county assembly last Tuesday showed some money was sent out through mobile money transactions. The money is part of funds meant to clear arrears owed to the community health volunteers deployed across the 60 wards.
SEE ALSO: Hope lies on home-based care to fight Covid-19, says Kagwe
Ward reps conducted investigations into expenditure of Sh5,694,000 for the community health strategy activities, which according to the report, never existed and another Sh23,293,400 for payment of the volunteers' quarter one of financial year 2018/2019 part of which could not be accounted for. Investigations by Health Services and Sanitation Committee chaired by Isongo–Malaha MCA Lucas Radoli revealed alleged misappropriation of the funds. According to the report, Mr Lumiti prepared a budget of Sh23,293,400 for payment of 2,890 volunteers inclusive of mobile money transaction charges of Sh173,400 which Ms Mulunji approved but a huge sum of the money is alleged not to have reached the intended beneficiaries. "The money was transferred to Imarisha Afya ya Mama na Mtoto KCB account on December 19, 2018 and Sh915,000 withdrawn from the account for purposes of supporting Community Health Unit Dialogue days as requested by Mr Lumiti," the report reads in part. Ms Mulunji would place a request to the coordinator of the same account to transfer Sh22,293,400 to an 'irregularly' opened Business to Customer account for payment of volunteers, says the report.
SEE ALSO: UK orders recall of 741,000 coronavirus testing kits over safety concerns
Between January 15 and 22 this year, money was paid to the health workers as stipend through mobile money transactions. However, 249 beneficiaries missed out but arrangements would be made for them to be paid Sh1,992,000 three months later. The MCAs now want Oparanya to suspend or sack the implicated officers and order for a forensic audit to establish the exact amount of money lost. They have also invited Ethics and Anti-Corruption Commission as well as the Director of Criminal Investigations (DCI) to conduct investigation into the matter. "We want them forced to return the missing cash which was meant to enhance delivery of health services across the county," said Mr Radoli. Ward reps believe the amount lost could be higher because the committee's investigations focused mainly on amount budgeted for stipends and community health strategy activities.
SEE ALSO: 699 test positive for Covid-19, pushing tally to over 25,000
The report found Ms Mulunji to have opened a utility account with Safaricom named Kakamega County Health Services with code: 882461 for payment of volunteers without the approval of the Health Executive Rachel Okumu. It goes ahead to reveal how the official misled the committee by alleging that she had participated in some of the activities funded by part of the money that cannot be accounted for. MCAs, in their investigations, discovered that Mulunji was the administrator of the account. They adopted the report in its entirety last week. The report indicated that Ms Mulunji was apologetic for misleading the committee over the expenditure of the money in question. The report also questioned how Mulunji would transfer and redeploy staff without consultations with the Health executive, contravening section 45 and 46 of County Governments Act, 2012. The report further notes that Mr Anjeche admitted to have forged documents during surrender of imprest and misappropriated Sh5,694,000. The county has 429 community health units and 4,290 volunteers. One volunteer is deployed to serve a maximum of 100 households.