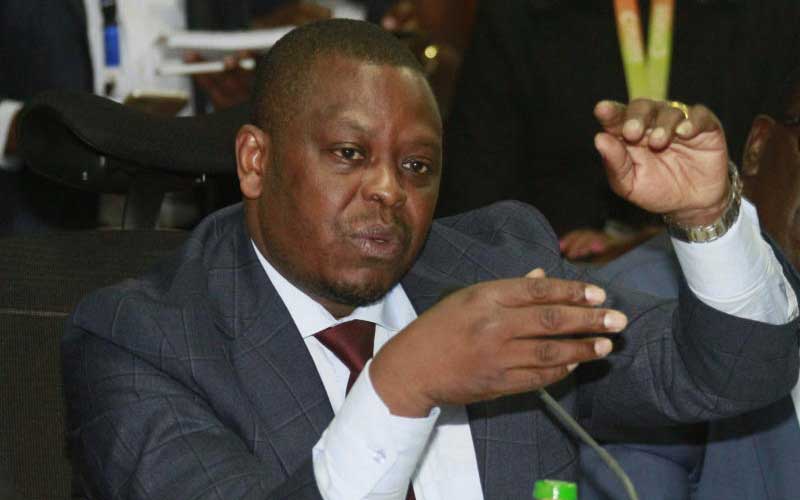 Kenya Medical Supplies Agency (Kemsa) was yesterday put on the spot by a parliamentary committee for handpicking a firm to supply reagents and consumables for use under the controversial leased medical equipment, currently under probe in the Senate. Kemsa CEO Jonah Manjari was at pains to explain to the ad-hoc committee of the Senate inquiring into the Sh63 billion Managed Equipment Services (MES) programme why they single-sourced suppliers of the reagents instead of tendering for the services. Mr Manjari admitted that Kemsa contracted Angelica Medical Supplies Limited through restricted tender to supply the commodities used in the controversially acquired equipment. Angelica is an agent of two firms – Belco S.R.L (Medtronic) and Carestream Healthcare Inc. – that supplied renal and radiology equipment to selected hospitals across the country under the programme now under probe. With the company handpicked for the supplies, each of the 47 counties was then compelled to procure the commodities from Angelica through the medical agency.
SEE ALSO: Act fast on Kemsa tender irregularities claims, says NACC
Manjari said the counties have so far spent Sh107 million in procurement since the equipment was supplied to the devolved units in 2015. However, the CEO defended the decision to opt for direct procurement, saying they could only get the reagents and consumables from very specific places. "The reagents and consumables we talking about are machine-specific. The counties could not have procured them from any other place. We contracted Angelica because we were referred to them by manufacturers of these equipment," Manjari said.
SEE ALSO: Board clears Kemsa in Sh1b tender deal
But the committee members said it was suspicious for Kemsa to opt for handpicking, saying the direct tendering could have been part of a larger plot to siphon public money in the programme. Committee Chair, Isolo Senator Fatuma Dullo demanded to know why individual counties were not allowed to get their own suppliers. "Is it not suspicious that counties were not allowed to have the freedom of buying the same from their own suppliers?" Posed Dullo.