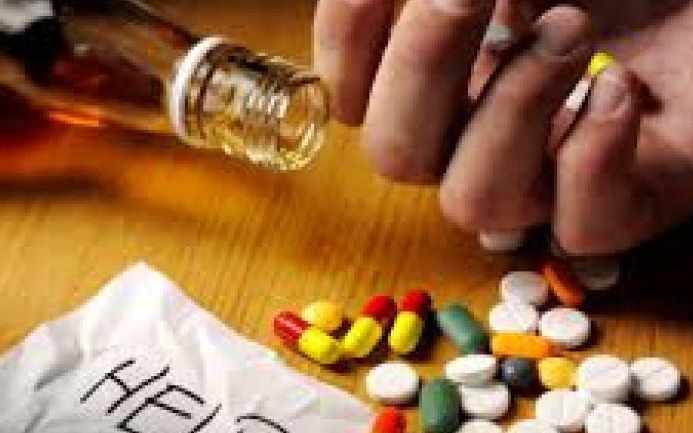 Health & Science
Change of treatment regimen and slow disposal lead to expiry of drugs worth millions of shillings.
County governments are grappling with expired drugs supplied by the Kenya Medical Supplies Agency (Kemsa), the Saturday Standard has established. In a recent report by the outgoing Auditor General Edward Ouko, Kemsa supplied expired drugs worth some Sh150 million to counties by the end of the 2018 financial year. The agency was in a spot in April last year following revelations that its employees had been colluding with rogue traders to supply expired drugs to the market. Reached for comment, Kemsa Chief Executive Officer Jonah Mwangi Manjari admitted that change of treatment regimen led to expiry of drugs.
SEE ALSO: Uhuru in search of new Auditor General
"The major reasons for this occurrence was change in the treatment regimen for both programme and essential medicines and change from analogue to digital especially with X-Ray films," said Dr Manjari.
Not willing to disclose
He said orders from some counties are often erratic, impacting on the ability of Kemsa to conduct reasonable demand and supply planning. The bureaucracy in procuring drugs makes it difficult for counties to get deliveries on time because once a county places an order, it has to be approved by the Health Cabinet Secretary. Kemsa also blamed expiry of drugs on persistent strikes by doctors.
SEE ALSO: Sh45m medical supplies acquired
"Counties order on-demand hence the likelihood of expiry is minimal. Expiry, however, could happen in instances where health facilities are not operating at optimum levels," said Manjari. Council of Governors (CoG) Chairman Wycliffe Oparanya said counties were grappling with expired drugs from as long as 1990s. "There is a lot of accumulation of expired drugs running into billions of shillings in the counties from as long as 1990s due to slow disposal. The county chief pharmacists are not willing to disclose this for fear of repercussions and also, where and how to dispose them is a challenge," said Mr Oparanya. Kenya Pharmaceutical Association Deputy Secretary General Nairobi branch, Betty Mulinge, said more than half of the counties have accumulated tones of expired drugs and they do not have capacity to dispose them. "Neither have these counties allocated disposal budgets for pharmaceutical waste. From my research, other counties are arguing that what they have as pharmaceutical waste, was received as donations and obsolete on arrival," said Ms Mulinge.
SEE ALSO: Kemsa releases list of drugs for county hospitals
In a medical audit report submitted before the Nairobi County Assembly Public Accounts Committee this month, Mbagathi hospital was fingered for threatening lives of millions of residents by stocking expired drugs. The facility has expired drugs and pharmaceutical items worth Sh1.4 million. Besides the expired drugs, many counties do not have incinerators to burn medical waste and rely on burning chambers, which pose health risks. Many health facilities bury waste while some burn it. "As of September 2017, Nairobi County had close to 100,000 tones of such waste whereby after engagement, 60 per cent was approved for destruction," said Mulinge. In Mandera County, she says several tonnes of waste was found in a store. She said they conducted the research in Mandera, Nairobi, Kisii, Homa Bay, Migori and Garissa counties. Kitui, Machakos and Mombasa counties were able to dispose waste.
SEE ALSO: Coronavirus: Government steps up hygiene measures
Mombasa has a large incinerator and shredder at the Coast Provincial General Hospital, and Belgium recently donated a microwave. Pharmaceuticals are largely destroyed at very high temperatures (at more than 1,200°C), according to Pharmaceutical Society of Kenya (PSK) while most of the available incinerators have less than that with Kenyatta National Hospital, having an incinerator of 1,700°C. Oparanya however, said CoG in May 2017 signed a Memorandum of Understanding with a Belgium company AMB Ecosteryl, that will oversee medical waste disposal. Under the first phase, eight counties have already benefited from a microwave to dispose of the waste generated mainly from laboratories, dental and medical research facilities, blood banks, contaminated blood, body fluids, surgical waste, body parts and expired chemicals and drugs among others. Mandera County Governor Roba Duba admitted that there is a challenge of expired drugs. He said the county government acquired a state-of-the-art incinerator this week delivered to Mandera County Referral Hospital while other health facilities have burning chambers.
Burning chambers
"The other facilities have burning chambers which they use except for injectable drugs," said Roba. Oparanya said Kakamega County received a Sh100 million incinerator under the MoU and they are currently building a Sh13 million hall, where they will burn the waste. In Nyeri County, the County health executive Rachael Kamau said they do not have an incinerator but they will acquire a microwave and shredder that will autoclave drugs from local hospitals and dispose them. Autoclaving is the process of sterilising supplies and equipment at high pressure that is saturated at 250°F. "The last time the expired drugs and non-pharmaceutical items were disposed was in 2009 and we just got approval in July to dispose the drugs in our stores and we are consulting the public health department on how best to dispose them," she said.